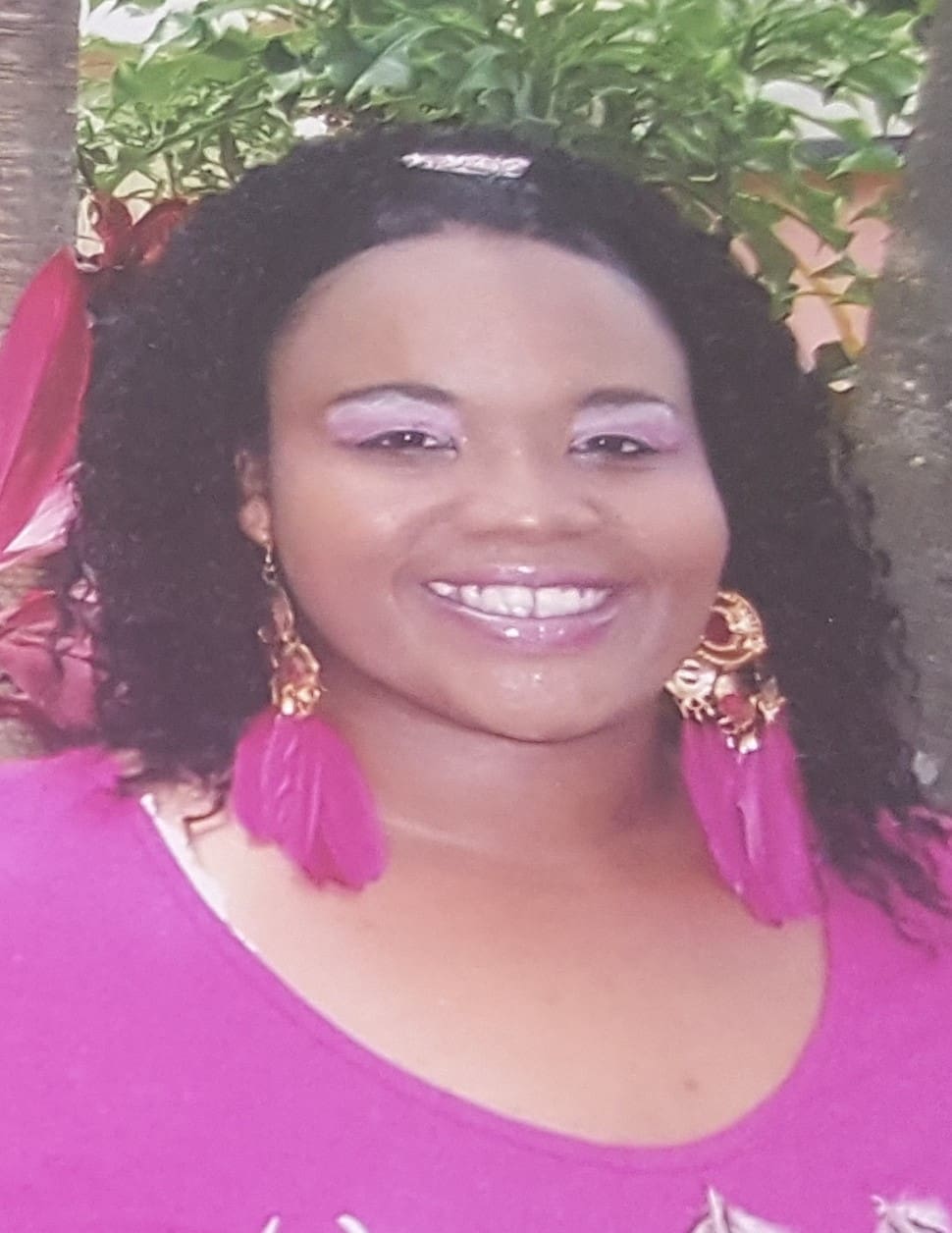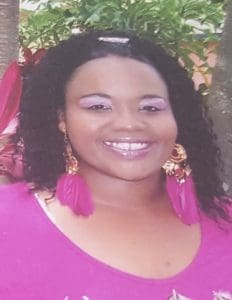 Aritha "Keisha" Donnelly died on June 7.
She is survived by: mother, Martha Donnelly; father, Winston Donnelly; grandmother, Lena Donnelly; sisters: Pearl Arthur (N.Y.), Evelyn "Sophie" Arthur, Edith "Debra" Morales (Fla.), Sandra "Bebeya" Augustin (Texas), Hidy Josette Belhomme (St. Lucia) and Sybil "Pinky" Arthur (deceased); brothers: Felix "Son Prist" Arthur (St. Lucia) and Trevor "Chester" Augustin; godsisters: Evelyn St. Brice and Lechette Shillingford; and aunts: Daphie Joseph, Cecilia Joseph, Glory Joseph, Lydia Donnelly, Mary Joseph and Marie Donnelly.
She is also survived by uncles: Anthony Joseph (St. Lucia), James Charles, Gregory Joseph (Guyana) and Kenneth Arthur (Guyana); nieces: Kelle Arthur (N.Y.), Martina Olivia Augustine, Jemer Harriet, Lateefah Lord (deceased), Shamiya Arthur and Jah Disha Augustine; and nephews: Francis Hall Arthur, Stewart Arthur-St. Lucia, Brain Polius, Jeremy Harriet, Christopher Matthew, Sergie Morales, Sergio Morales, Jermaine Ducreay, Miguel Arthur-St. Lucia, Tafarie Agustine, Wayne Donnelly, Jahmall Augustine, Menelik Augustine, Makay Arthur, Ahmari "Boom Boom" Thomas, Jahmall Augustine Jr. and Jermaine Ducreay.
Other survivors include cousins: Alice Frederick and family, Sylvia Rene and family, Lucyana and Pauleon and family, Victor Jouavel and family, Majella Frederik and family, Irvina Joseph, Delicia Joseph, Jamalla Joseph, Wilson Joseph, Hemish Joseph and Carroll Donnelly — all of St. Lucia, Samantha, Twanda, Bryan, Lance, Nigel and Eva Joseph — all of St. Lucia, Magerrila Joseph (St. Lucia), Carissa Clouden (N.Y.), Sahvanna Dennis, and Michael and Caleb Arthur (Fla.)
Relatives and friends are respectfully invited to attend a viewing from 3-5 p.m., Wednesday, June 28, at Kingshill Funeral Home. A second viewing will be held at 9 a.m. followed by a funeral service at 10 a.m., Thursday, June 29, at Calvary Baptist Church, Upper Love. Interment will be at Kingshill Cemetery
Professional Funeral Service are entrusted to Kingshill Funeral Home, 303 Clifton Hill, St. Croix; Telephone: 773-3310, Fax: 773-3311, e-mail: kingshillfuneralhomevi@gmail.com