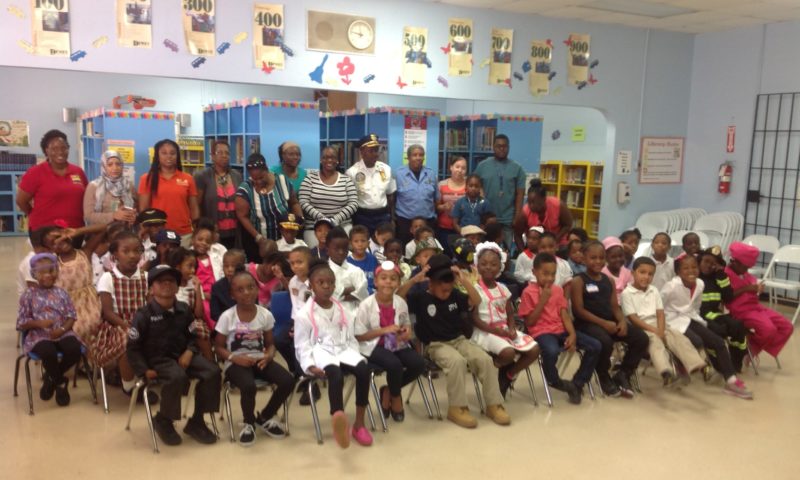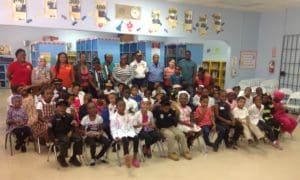 Ricardo Richards Elementary School held Career Day for its kindergartners on June 14. Various community helpers from public and private sectors gave presentations about their careers to the students.
Over 50 students participated by dressing in their chosen occupation as chef, nurse, fireman, lawyer, doctor, contractor, astronaut, teacher and many other occupations.
Police Chief Winsbut McFarlande was invited to do a presentation on policing. He covered interesting topics, engaged the students and asked them why they choose their careers.
Chief McFarlande acknowledged the students for their chosen career and was inspired with the 10 students who chose law enforcement. Aaydin Johnson, six years old, was dressed as Chief McFarlande, and Ahmani Navarro, also six, was dressed as Police Commissioner Delroy Richards. Other students were dressed as patrol, SWAT and military police officers.
McFarlande told the students that a police officer has many important duties that are a part of his job. Some of these duties include helping people in trouble, providing first aid if someone is hurt, finding people who get lost, making sure that everyone obeys laws, looking for and catching people who break laws, and patrolling areas to make sure everyone stays safe.