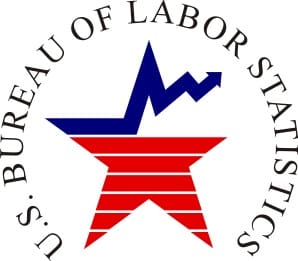 U.S. Virgin Islanders who work in farming, fishing and forestry and in food preparation, earn more than their stateside counterparts, according to the latest figures from the U.S. Bureau of Labor Statistics.
V.I. workers earn less in everything from management to construction, according to the May 16 statistics. (See Related Links below)
Best off, relatively speaking, are Virgin Islanders who work in fishing, farming and forestry. They average $15.27 per hour; about 14 percent more than the $13.37 stateside average. But they only comprise 0.1 percent of the workforce, compared to 0.3 percent stateside. The BLS figures seem very low, suggesting that many fishermen and farmers may not be counted in this total. According to the V.I. Bureau of Research, for January to March of 2017, the territory had 43,450 people employed in the workforce, which would mean that around 43 Virgin Islanders in total work in that entire field, forestry and farming included. More farmers than that can be found any Saturday at the La Reine Farmers Market on St. Croix alone. And as many fishermen will be selling their wares next door.
Those in food preparation and serving make about $12.18 per hour on average in the Virgin Islands versus $11.47 stateside; a six percent difference. And food service comprises 12 percent of the V.I. workforce, versus 9.2 percent stateside, reflecting tourism's role in the economy.
V.I. management fares worst, relative to stateside, at $34.28 per hour, versus $56.74 stateside. That's a 40 percent difference. Those in computer and mathematical work and community and social service also do especially poorly compared to stateside.
Office and administrative support is the largest category in the territory and stateside, at 17.8 percent of the V.I. workforce and 15.7 percent of the stateside workforce. V.I. pay in this field averages $15.23 per hour in the territory versus $17.91 stateside. Food service is the second largest category in the territory and the third largest stateside.