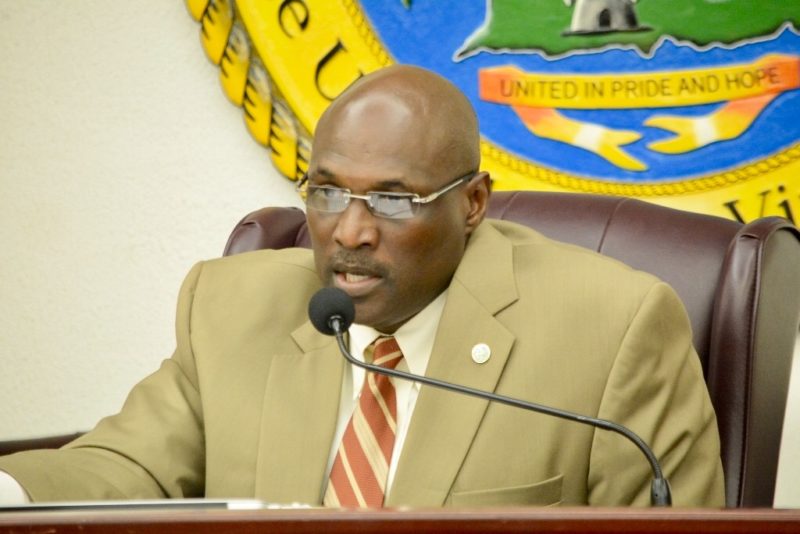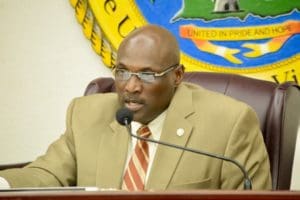 Legislation recently approved in committee to give the Division of Licensing and Consumer Affairs new power to determine how many tavern liquor licenses are allowed in the historic districts of the territory, was sent on to the Senate floor for a final vote Monday.
The measure, sponsored by Sen. Jean Forde (D-STT), also requires DLCA to hold public hearings before granting new licenses.
When the measure was first heard, Forde said the current limit of 75 tavern licenses for Charlotte Amalie "was last amended in 1966, when the V.I. population was 47,500; less than half what it is now." He said there should be limits on licenses but "the Legislature should not be the body that decides how many licenses," and instead the established regulatory agency was better situated.
There was a moratorium on new tavern licenses in the historic districts from 2006 to 2011 (See Related Links below) but some licenses were issued during that time anyway. Since the moratorium's expiration, the only limit has been the 75 license cap for Charlotte Amalie.
The Rules Committee also sent on a bill to allow any Real-ID compliant identification to take the place of special senior IDs issued by the government. V.I. senior citizens currently get four benefits from the V.I. government: free transportation on VITRAN buses; free tuition at the University of the Virgin Islands; a 50 percent discount on driver's licenses and vehicle registration fees; and a 25 percent discount on any public transportation, including the St. John-St. Thomas ferry. But under current local law seniors need a special senior citizen identification issued by the Department of Human Services to get these benefits.
Senators approved a measure to re-appropriate $75,000 left over from work on St. Thomas' Emancipation Garden Park from the Communities Facilities Trust Account for work at the Kirwan Terrace Ballpark, the Joseph Aubain Ballpark, and the Emile Griffith Ballpark on St. Thomas.
And the committee sent on a resolution honoring Allen Haynes Sr. for his contributions to the community as a police officer and as a healer.
It approved measures for an emancipation holiday and transferring the historic Estate Catherineberg residence from the West Indian Company to the V.I. Government, after amending both measures. Those are discussed more fully in separate stories yesterday and today in the Source.
Bills on property tax assessments, franchise taxes and changing involuntary committal laws were held for more amendments.
"The bills being vetted represent a broad spectrum of the issues that we grapple with every day as your representatives in this Body. I must commend all of my colleagues for their role in bringing legislation forward to be held in this Committee," Sen. Novelle Francis (D-STX), the committee chair, said.
All measures were unanimous. Present were Francis, Positive Nelson (ICM-STX), Janette Millin Young (D-STT), Marvin Blyden (D-STT), Myron Jackson (D-STT), Jean Forde (D-STT) and Sammuel Sanes (D-STX).