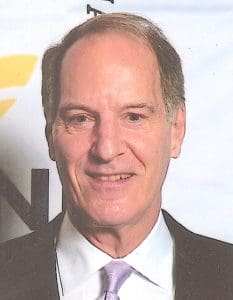 A joke from the Broadway play Oslo. A Chinese man and his Jewish friend are taking a walk. All of a sudden, the Jewish man whacks the Chinese man, knocking him down. Stunned, the Chinese man asks, "What the hell was that for?" The Jewish man replies, "That was for Pearl Harbor." "Pearl Harbor? That was the Japanese, I'm Chinese." "Chinese, Japanese, you're all the same." To which the Chinese man replies, "Oh!"
They walk a little further, and the Chinese man slugs the Jewish man. "What was that for?" the Jewish man asks. The Chinese man says, "That was for the Titanic." "The Titanic? That was an iceberg." "Iceberg, Goldberg, you're all the same."
The same thing can be said about places, i.e., if you've seen one Caribbean island, you've seen them all. St. Thomas, St. Kitts, you're all the same. But they are not all the same, and the differences add up to a critical challenge in defining the Virgin Islands' response to the emerging crisis. In the mix of things, there is one big difference that should not be left out of the equation in planning for the future.
The Source's most recent article on the crisis focuses on debt and budget deficits. As Bill Kossler points out, in several critical areas, most notably, policing and education, the territory is understaffed. It is also underfinanced in critical infrastructure areas such as school construction. At the same time, the ratio of public sector workers to population is very high compared to most other jurisdictions. And, finally, pretty much across the board and despite the numbers, the quality of public services falls well below acceptable standards. When you consider these things together, something doesn't compute.
There is a message in these realities.  It is that, in addition to a financial crisis, the territory faces a crisis of government and public services. The Virgin Islands consists of a group of small communities. Despite lofty titles like "Governor" and "Senator," VI government's primary role is management and operations: to maintain public safety, to teach children and young adults, to pick up the garbage, to keep the lights on, and to maintain infrastructure.
The government doesn't do any of these things very well; and, if the governing and services crisis isn't addressed frontally, it is about to get a lot worse for one very specific reason. As they say, if you are a hammer, everything looks like a nail. And, if you are a "fiscal monitor," everything looks like a number, specifically a number to be reduced. And, in the view of the men with green eyeshades and their bosses, "you're all the same."
In governing anywhere, success equals execution. And execution equals good policy + the right people in the right jobs + systems and processes that work + clear priorities + a culture of performance and accountability. Success also requires problem solving and avoidance of blaming and looking backward.
There is a fundamental truth: in addition to getting its financial house in order, the territory's future rests on getting the items in that equation right.
It won't be easy. "That's how we do things here" is deeply embedded in V.I. culture. As always, the starting point is to name the problem to be solved.  Face the reality that there is a public services crisis that is inextricably linked to the financial crisis. Crisis as opportunity starts by not living in denial.
Next, set clear priorities focused on education, public safety, healthy communities and infrastructure and the environment.
Stop rejecting outsiders and integrate them into the change process.
And, finally, train a cadre of leaders and managers in true public service. The most valuable contribution that the University of the Virgin Islands can make to the territory's future is to establish an "Institute of Public Service" whose curriculum is built around that simple equation of success and execution, and the value and dignity of dedicated public service.