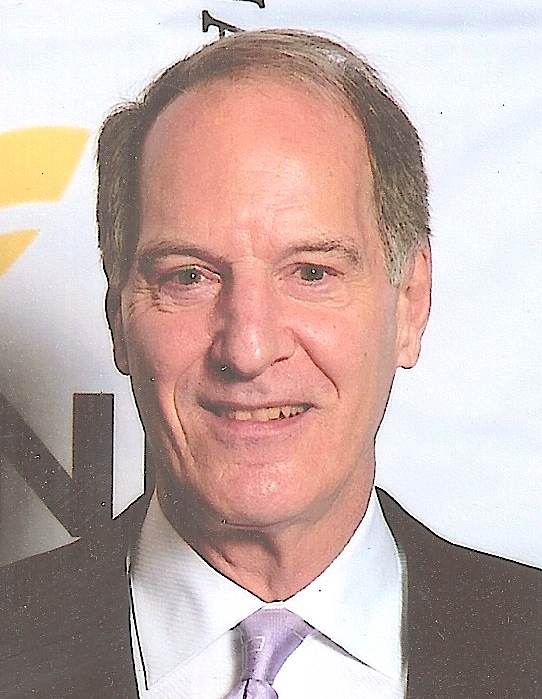 As we come to grips with life in the post-fact world, here is a thought about one way to deal with our new reality. When someone presents you with what they say is a "fact," rather than wasting your time contesting it, look at the underlying assumptions driving the statement. These assumptions are rarely made explicit and, as a result, the basic connections go unexamined.
Here is an example. A faithful reader of this column consistently makes two points: first, that I am stupid, and second that I am wrong about whatever the subject is. Underlying his unkind comments are two linked assumptions: first, that I am a "liberal" and, therefore, must be stupid, and, second, that, being stupid, I must be wrong. "Facts" are then assembled to support these assumptions.
Now, the faithful reader may be right in both of his assumptions; but, as they say, correlation is not causation.
So, when it comes to climate change, the faithful reader makes the logical leap. If "liberals" believe in climate change and they are stupid, they must be wrong. And in this view, belief in climate change is linked to "liberalism" rather than scientific knowledge.
Think of his equation: liberal = stupid/wrong, climate change = liberal, climate change = stupid/wrong. There is no point in arguing these points, but it is worth making the underlying assumptions explicit because it certainly does clarify things.
The St. Croix critic points out – incorrectly – the weather on St. Croix is not changing. Similarly there is a man in my native Wisconsin who regularly reports that it's snowing on his street there in January and, therefore, climate change is a hoax.
As the journalist Malcolm Muggeridge once said, "people don't believe lies because they have to, but because they want to." And even more to the point, there is Upton Sinclair's quote that, "It is difficult to get a man to understand something when his salary depends on his not understanding it." "
Climate change deniers fall into both groups: those who want to believe that it is a "hoax" or not a real threat because, to believe it is to be "liberal"; and those, especially in the fossil fuel industry, who understand that responding to it means leaving their resource in the ground forever and, therefore, reducing the value of their companies and, in the process, their salaries and dividends.
In either case, here is a fundamental assumption: there is not going to be a meeting of the minds on this issue. And the notion of a "debate" merely produces the delay that the deniers seek. The decades-long campaign to sow doubt has produced something that the doubt sowers may not have intended: a whole population of people who believe that climate change is a liberal trick and that there is a scientific "debate" that is skewed by crooked scientists. Core assumption: there is no debate.
Which brings us to the Virgin Islands, one of those small places on earth that, contrary to the statement of the critic from St. Croix, is extremely vulnerable to climate change and is already seeing the effects of it in the form of narrowing beaches, as sea levels rise. Stated most starkly by a territorial official, "To us, it's not an environmental issue as much as it is about survival." All it takes is a walk along Veterans Drive or Magens Bay on St. Thomas to get a sense of what a four-foot rise in sea levels would mean for Charlotte Amalie.
In the end, we all live in small places, some more vulnerable than others. Global policies aimed at reducing emissions will be hammered out at the 35,000-foot level. The role of leaders in those small places is to effectively plan a local mitigation effort to deal with the consequences of rising sea levels, rising temperatures, more violent weather events and threats to public health.
Within that framework, here are some explicit assumptions to be tested and either accepted, rejected or modified.
– Assumption Number One: Climate change's threat is as serious as stated by the territorial official. Once again: there is no "debate."
– Assumption Number Two: At the local level, the goal is mitigation. That, as they say, is where the rubber meets the road. Here are the requirements, each of which poses major challenges for the Virgin Islands. The first is to assess and develop a clear action plan. This will require strong and focused leadership, and an ability to set real priorities, because needs are going to inevitably outstrip resources. Next, there will be the need for long-term financing, especially to harden infrastructure. Depending on how long the age of Trump and his wrecking crew lasts, the sources of this financing are hard to identify.
– Assumption Number Three: The big one. As difficult as they will be, planning and financing will be relatively easy compared to overcoming the Virgin Islands Achilles' heel: execution, the ability to get things done.
The ingredients for effective execution include solid leadership, a clear strategy, everyone pulling in the same direction, the right people in the right roles, a sense of urgency, systems and processes that work, and communications that let everyone know what is happening and why.
Alternatively, people can take comfort in the notion that St. Croix's weather hasn't changed in 20 years, that climate science is "junk science," or that maybe the storm will miss "us."
Here's a final thought for doubters and believers alike: just before takeoff, the pilot comes on and says, "Folks, there's a mechanical problem with the plane, but they tell us we have a better than 50-50 chance we won't crash if we leave on time." Let's take a vote: fix the problem or stay on the plane and take off.