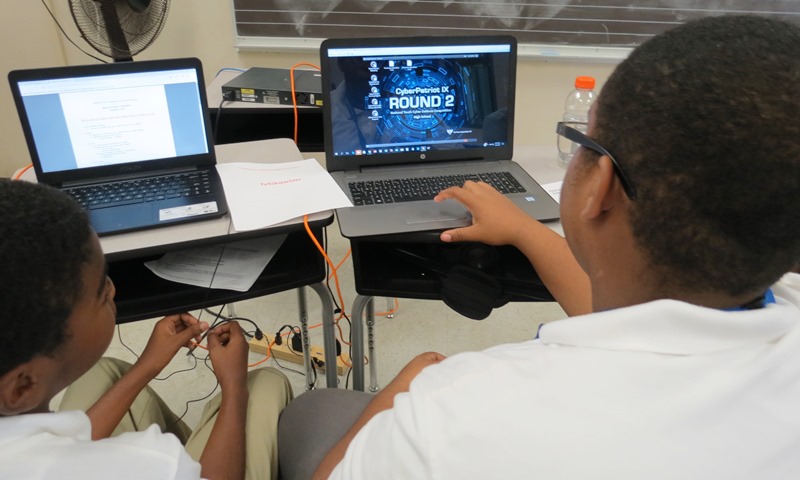 St. Croix's four CyberPatriot teams completed Round 2 in the National Youth Cyber Education Program competition at the Career and Technical Education Center (CTEC) on Friday, Dec. 9, and Saturday, Dec. 10.
The teams are awaiting the outcome of this round of participation. The teams, comprised of students from St. Croix Educational Complex, St. Croix Central High and St. Joseph's High School, advanced to Round 2 after successfully competing in Round 1 of the Airforce Association Cyberspace competition on Nov. 14. CTEC instructor Gregory Christian coaches three teams: Platinum Coders, Tasmania Devils and the Terminators, while instructor Colleen Clarke coaches an all-girls team: Island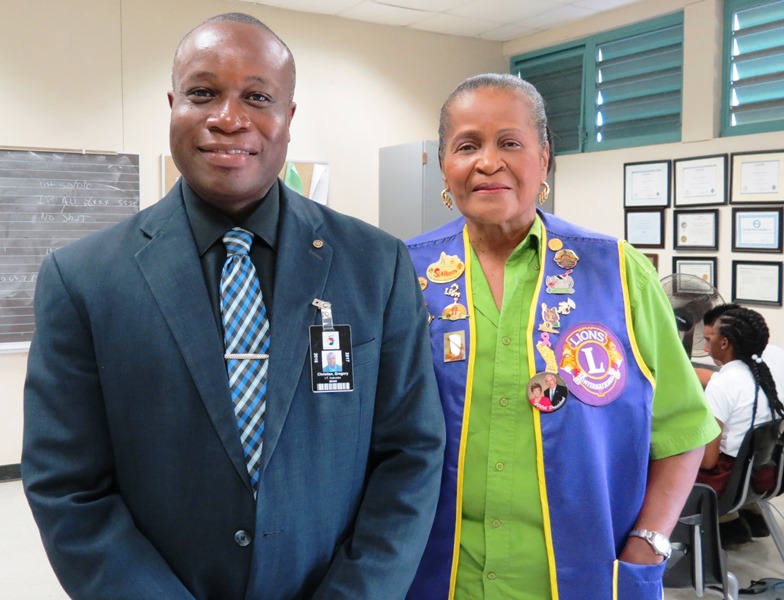 Defenders.
All rounds of competition in CyberPatriot with the exception of the National Finals take place online. Teams may compete from any location, and competitions take place on specified weekends throughout the school year. Teams must complete all their work during one six-consecutive-hour period on the Friday, Saturday or Sunday of these competition windows.
If successful in Round 2, St. Croix's CyberPatriot teams will advance to the State Rounds, Jan. 13 – 15 in the Regional-Category Semi-Final. Top scoring teams in the nation earn all-expenses paid trips to Baltimore, Md., for the National Finals on April 2 – 17.