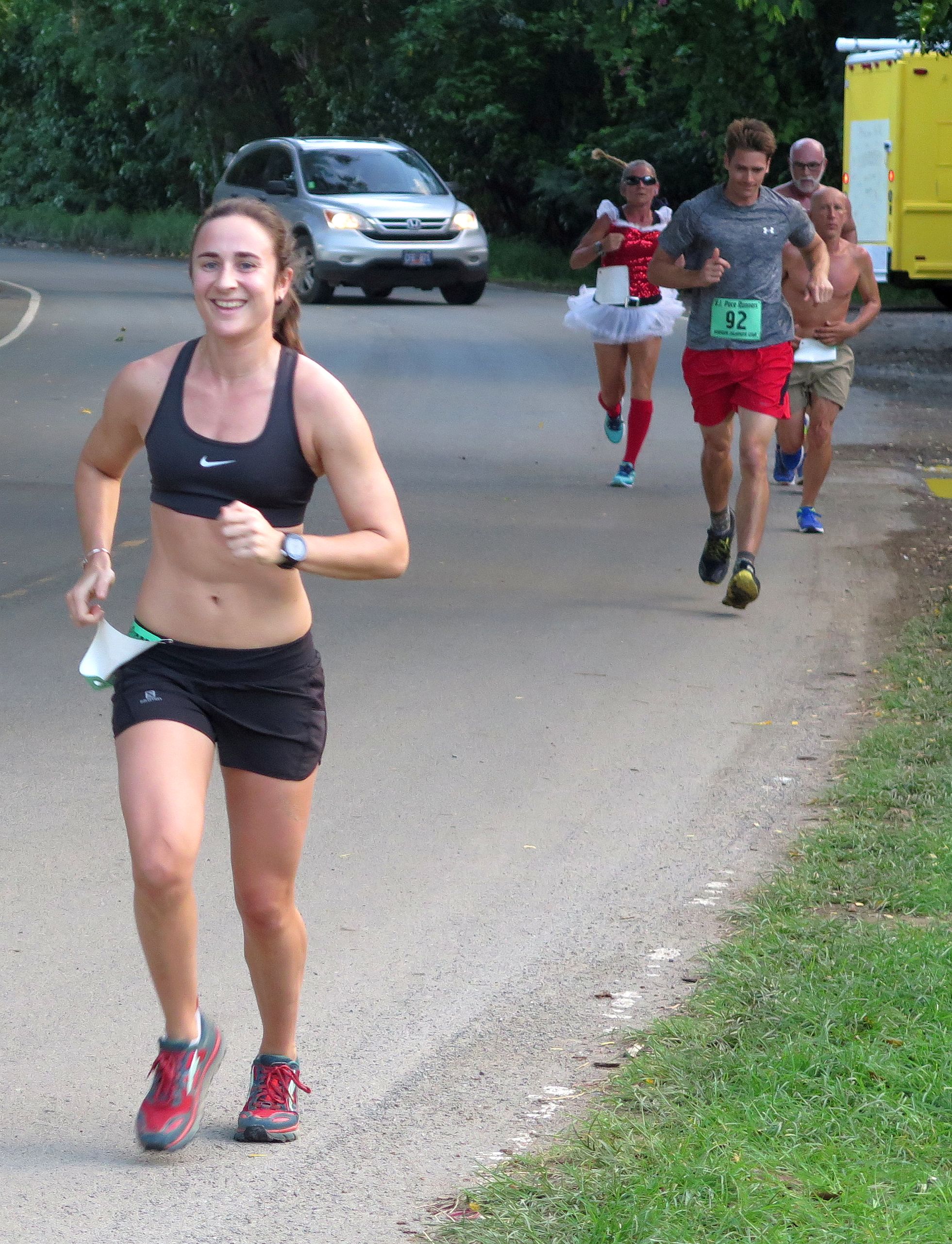 A small group of dedicated long distance runners took advantage of the breezy Christmas season morning on St. Croix's north shore to do the Cane Bay 5-Mile Jingle Bell Run, the last race of the year on the island.
Billy Bohlke, no stranger to the course or to the event, took it out from the start to cruise through his 6:38 per-mile pace to win in 33:14. It was far from his best race of a decade ago, but he treated as a post marathon run just a week after his second place finish a week ago on the same route.
Sebastian Franks represented the Franks family to take second for males in 35:26; Mike Klein, who celebrated his wedding anniversary as he prepares for the upcoming St. Croix 50 Mile next month, took third place in 36:27; Troy Holloway, also an ultra-distance runner, was fourth in 37:59; Islam Qattoum, running his first V.I.Pace Runners event, was fifth in 41:31.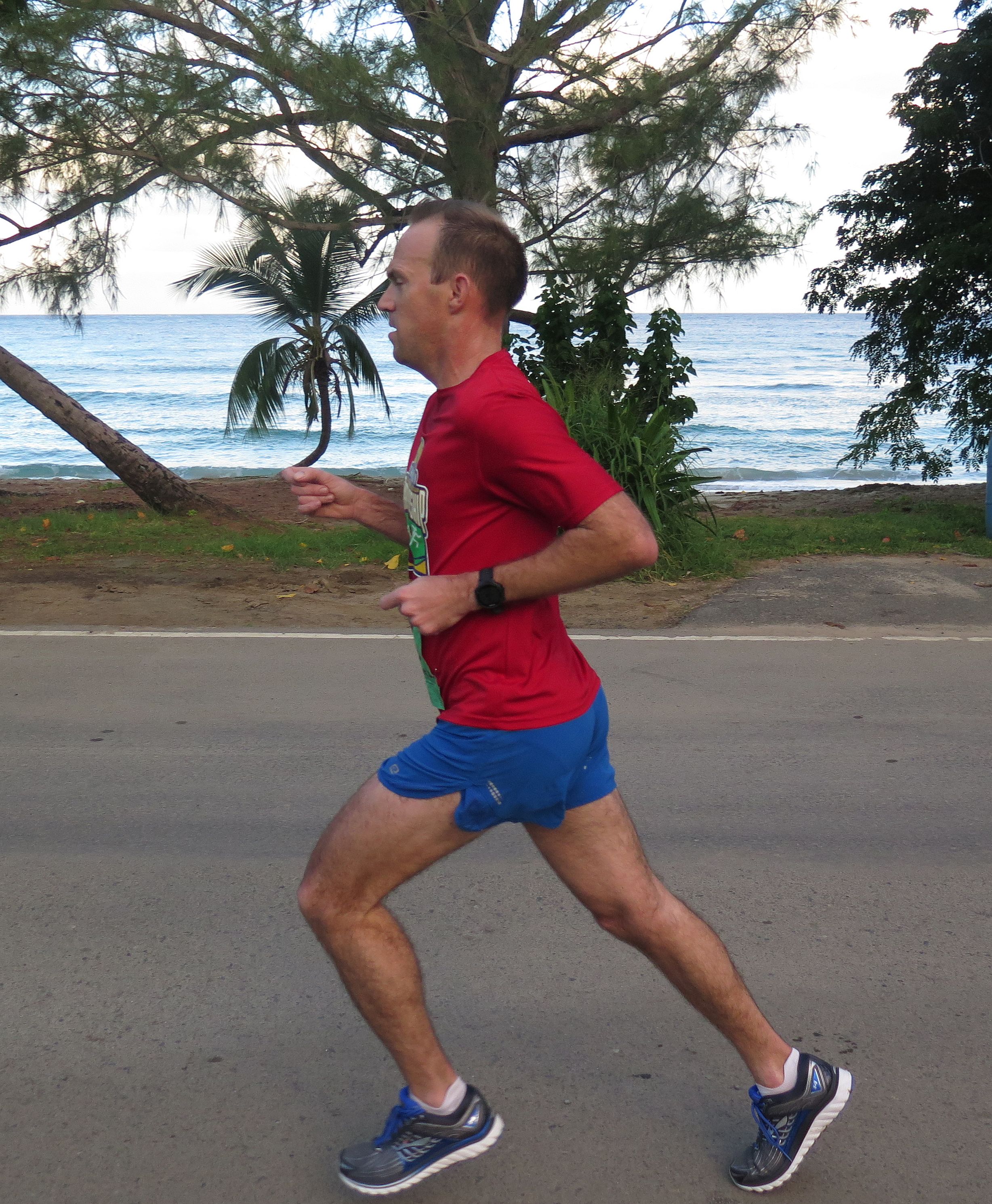 Sissell Holloway, former St. Croix Country Day School distance star, led the females in the race to take first place and second place overall with a time of 35:24; Kathleen Brownsdon was second in 38:30; Julie Sommers was third in 38:30; Theresa Harper was fourth in 39:48; Esther Ellis was fifth in 45:14.
Emma Bourge won the turkey for best Christmas costume, and Rachel Tank won the turkey raffle. The next event on the V.I.Pace Runners calendar is The 39th Annual Children Race on Jan. 6 followed by the 35th Annual 3 Kings Mile on Jan. 7. The 32nd Martin Luther King Memorial Run is on Jan. 15, and the 8th St. Croix Scenic 50-Mile Run is on Jan. 22.
For information, logon to http://virginislandspace.org or e-mail: wallacewilliams@msn.com or call 643-2557.