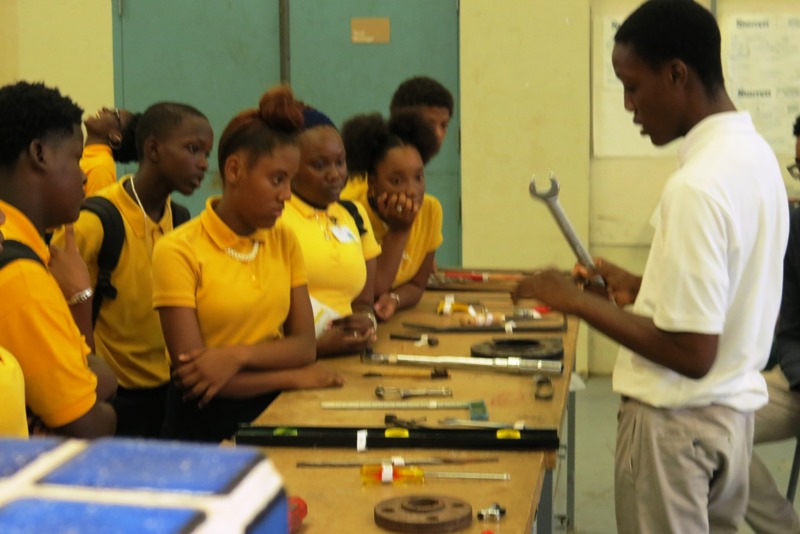 High school and middle school students gathered at the St. Croix Career and Technical Education Center (CTEC) on Thursday, Dec. 9, for a day of learning and career exploration at the 19th Annual Career Fair and Open House. The theme of the fair was "Career and Technical Education – Moving St Croix Forward."
In a joint effort with CTEC's new academies and established programs, representatives from community businesses, government agencies, educational institutions and military organizations held exhibits throughout the school's campus. During the morning session that catered to middle school students, CTEC students demonstrated their knowledge and technical skills in several areas including cosmetology, the culinary arts, welding, nursing, computer technology, business and automotive mechanics.
Private school students who participated in the morning were from St. Mary's Catholic, AZ Academy, Good Hope Country Day, School of the Good Shepherd, Church of God Holiness Academy and Reading Rainbow. Public schools represented were Elena Christian, Arthur A. Richards and John H. Woodson junior high schools. The visiting students observed the demonstrations and discussed career paths with instructors from the school's Career and Technical Educational (CTE) programs.
Students from St. Croix Central High, St. Croix Educational Complex, St. Joseph's and Good Hope Country Day participated in the afternoon session for high school students.
"We had a lot of students from different schools," said Myrl P.T. Hendricks, CTEC principal. "Everyone was pleased with all of the exhibits. It's an awesome affair every year, and it is a win-win situation for CTEC."
A luncheon was held during the day to honor retirees of the CTEC family including upholstery instructor Federico Brown and St. Croix Taxi Association member Lawrence Lubrin, who received special recognition for transporting CTEC's students to and from on-the-job training and school-to-work sites.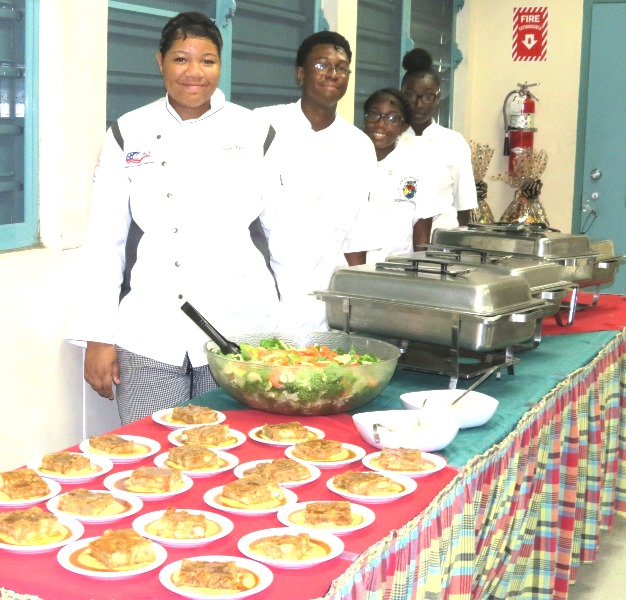 "Our honorees have worked with us diligently for a very long time," Hendricks said. "Mr. Brown retired as an excellent upholstery teacher. He has always been there. His service has been exemplary to this campus, and he got along very well with the staff."
Hendricks added, "Mr. Lubrin has been with us for a number of years, transporting our students for school to work, back and forth. He transported students both from the St. Croix Educational Complex as well as from CTEC…"
Instructed by Chef Anton Doos, CTEC's culinary arts students provided the meal for the luncheon through their student-operated company, Good to Chew.
Cenita Heywood, audio-visual media specialist, and Elizabeth Beck, business department chairperson, coordinated CTEC's 19th Annual Career Fair and Open House.