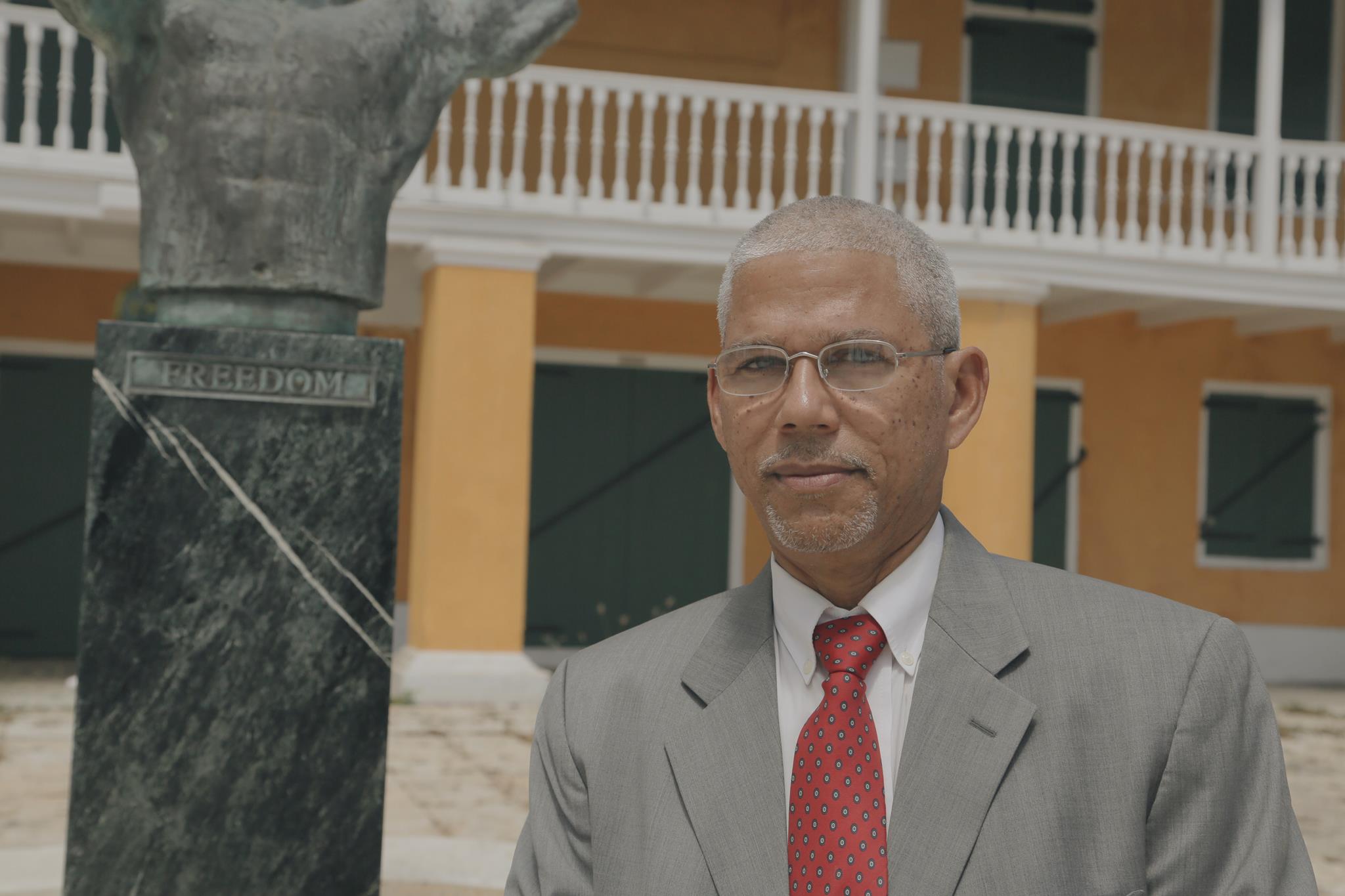 Delegate Stacey Plaskett filed a formal complaint Monday with the Federal Elections Commission against her Democratic primary opponent, Sen. Ronald Russell saying he has yet to submit any of the required filings to be a federal candidate. Reached by phone Monday afternoon, Russell acknowledged a mixup and said he had spoken with FEC officials and was given 48 ours to rectify his filings.
Plaskett's filing says Russell has not registered with the FEC as a candidate, filed quarterly finance reports, or complied with any of the other FEC filing requirements. Yet, they say, Russell has been advertising heavily on the radio and in other media, without any transparency about where his funding is from or how it is spent.
"Among all of the violations committed, this is the most troubling. Nobody knows where Ronnie Russell's campaign funding has come from, which is a serious violation of campaign finance laws," Conrad Francois, Plaskett's territorial campaign manager, said in a statement from the campaign.
Francois also said that as an attorney and former V.I. senator, Russell should know the law.
"For someone who claims to be such an expert at the federal level, it is nothing less than shocking, that Mr. Russell would blatantly, and willfully ignore the laws required by an individual and his campaign to be a federal candidate, therefore the complaint had to be filed and we requested that the Federal Election Commission fully investigate these actions and include a full accounting of all contributions received and expenditures made, the Voters of the Virgin Islands deserve noting less," Francois said.
Reached by phone Monday afternoon, Russell acknowledged the error.
"We spoke to the FEC and are filing the papers and are complying," Russell said.
"Part of the mixup is on my part," he said. "The problem is, we have not received over $5,000 in donations and the threshold, I thought, was $5,000. But if you spend your own money in excess of $5,000,, which we have, but that is my money, they consider it a loan to the campaign. And I am fine with that," Russell add.
He said he was in the midst of compiling the documentation as he spoke.
Asked about whether he filed to be a federal candidate, Russell said he was doing all of the federal paperwork in the next 48 hours.
"We registered with the local elections office and we are registering with the FEC" as they file the rest of the FEC disclosures, he said. "It was an oversight."
Richard Motta, who was away from his regular duties as Plaskett's aide and working on the Plaskett campaign, said the campaign was glad to hear Russell was complying.
"We are happy he has agreed to comply with the law. But as someone who is a constitutional lawyer it is alarming that he wasn't aware of the rules and regulations with respect to the seat for which he was running," Motta said.
"The goal of the campaign is not to impugn or indict the former senate president. We just want him to be held to the same standard we are being held to. We have to comply with the FEC regulations and federal election law and he should have to as well. … This isn't personal. He has been running a lot of ads and spending money and it was surprising to officials at our campaign that he had no FEC filings," he said.