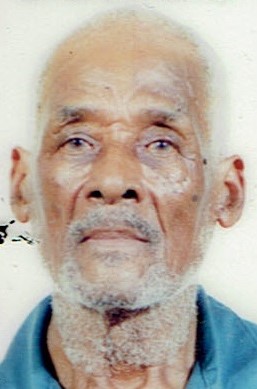 William Allen died on July 27.
He was preceded in death by his mother and father: Francis and Richard Allen; spouse, Catherine Allen; son, Heinrick Allen; sisters: Cynthia Allen and Mary Allen.
He is survived by his daughters: Helen and Lena Allen; son, Beresford Allen; brothers: Richard and Rodger Allen; grandchildren: Carlos Allen, Dale Edwards, Jeremy Allen, Lisa Garvey, Sarah Hendricks and Rachael Ramos; great-grandchildren: Tishell Edwards, Tashawn Edwards, Chylice Edwards, Ismael Edwards, Anaya Edwards, Joshua Edwards, Lenisha Allen, Carlos G. Allen, Heinrick M. Allen, Azriel J. Allen, Kristophers Allen and Annalyn C. Allen; cousins: Sarah Allen and Alice Allen; special friends: Angel Guadalope and Ajamo; and other relatives and friends too numerous to mention.
A viewing will be held at 9 a.m. and a funeral service at 10 a.m. on Thursday, Aug. 4, at Divine Funeral Services Chapel, 129 Peter's Rest. Interment will follow at Kingshill Cemetery.
Arrangements are entrusted to Divine Funeral Services and Crematory. We own and operate our own crematory. Let us offer you a Dignified Funeral, affordable by all. Tel: 773-0003/fax: 773-3003.