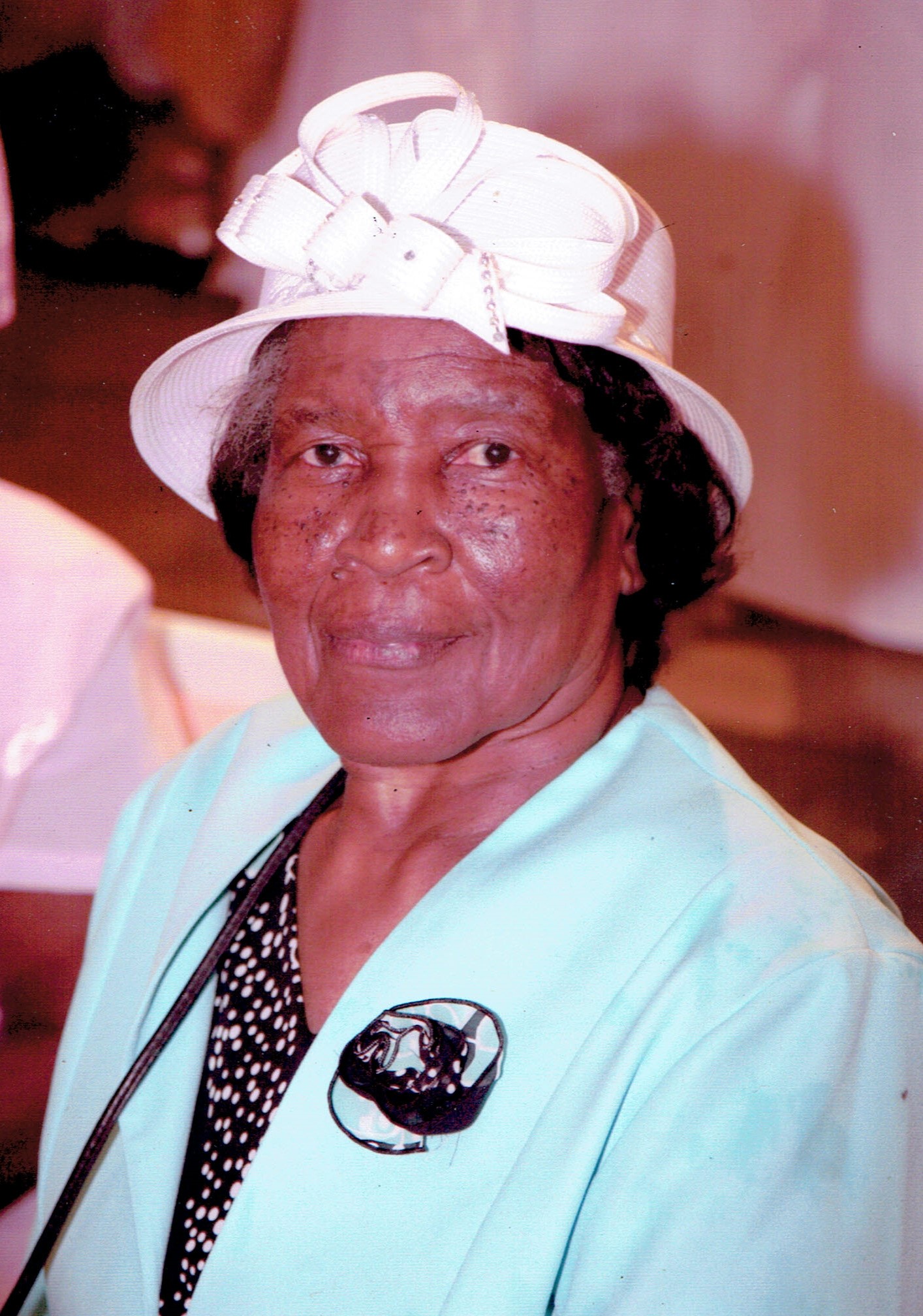 Geraldine Juanita Hector died on May 31.
She was preceded in death by her parents: Adina and Charles Benjamin; brothers: Franklyn Dickensen, and Dennis and Arnold George; sisters-in-law: Eunice Benjamin and Joanne Benjamin; niece, Avalean; nephew, Keithdale; and brothers-in-law: Earl Bright, Neville Stevens, Percell Hector and Sinclair Haynes.
She is survived by her husband, Mendelson A. Hector; daughter, Esther Hector; step-daughter, Hyacinth; stepsons: Vanere, Elroy and Albert Hector; grandchildren: Tatiana Smith and Kyra Hector; brothers: David Benjamin, Alpheus, Ralph and Jerome; sisters: Ovilda Williams-Haynes, Virginia Bright and Evelyn Stevens; sisters-in-law: Indiana Benjamin, Elaine Benjamin and Helena Benjamin; and nieces: Jeanette (Erada) Strunkey, Jacqueline, Michelle, Camera, Nyla, Lorraine, Veronica, Dawn, Francella, Nathalie, Camalita, Iris, Grisilda, Gloria, Sylvia, Everette and Delacey.
She is also survived by nephews: Morris(King Generic), Asment Charles, Charlesworth, Claire, Sylvester Lloyd, Keithroy Olonzo, Lorenzo, Allington, Vere, Kenmore and Charles (Dougie) Curtis; cousins: Nicholas, Smith, Henry, Benjamin, Hector, Lewis, Samuel Williams, Adam Family, Florence, the Josiah family, Jennifer Ducas, the Peters family and the Isaac family; special cousin and caretaker, Daisy Zitzmann; godchildren: Erdalyn Simon and Zoya Randle; special friends: Glendina Isaac, Mina, Original Pentecostal Church, Mr. and Mrs. Peters; as well as other relatives and friends too numerous to mention.
A viewing will be held from 3-5 p.m. on Friday, June 17, at Divine Funeral Service Chapel.
A second viewing will take place at 9 a.m. followed by a funeral service at 10 a.m. on Saturday, June 18, at Original Pentecostal Church across from St. Croix Central High School. Interment will be at Kingshill Cemetery.
Arrangements are entrusted to Divine Funeral Services and Crematory. We own and operate our own crematory. Let us offer you a Dignified Funeral, affordable by all. Tel: 773-0003/fax: 773-3003.