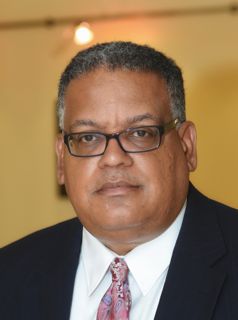 Cruise ship days are usually good days for more than 200 entrepreneurs on the West Indian Company, Ltd. dock.
You may be thinking of retailers in the Long Bay and Havensight areas, but the small businesses I want to highlight are taxi drivers and tour operators. These men and women are on the frontline of our robust cruise tourism industry. As ambassadors, they create a lasting impression of the islands on our guests.
Most visitors do not have friends or relatives on-island to take them around. Only a few are adventurous enough to take on the challenges of left-hand drive on unfamiliar, winding roads in a rental car. This makes taxis and tours the most convenient mode of visitor transportation.
According to cruise industry figures, the average cruise ship accommodates 3,500 passengers, the vast majority of whom come ashore. More than half of those passengers purchase a shore excursion.
This means each taxi transports an average of nine passengers per ship.
WICO pays close attention to visitor satisfaction data, and is pleased to report that the Florida-Caribbean Cruise Association's (F-CCA) 2015 passenger survey shows the territory is doing well when it comes to visitor satisfaction with taxi transportation.
Visitors see aggressive or disrespectful taxi drivers or tour operators as the rare exception to the rule. While there is no justification for that behavior, we know fierce competition for guest dollars is the main driver. Rest assured, WICO works daily to make sure our guests have the most positive experience with our frontline transportation ambassadors.
Most taxi drivers and tour operators are doing positive things for these islands. And their efforts are paying off.
Eighty-six percent of cruise passengers who visited our islands and participated in the survey said they were satisfied with taxi service, while 90 percent were satisfied with their purchased tour. Ninety-three percent were satisfied with their visit overall.
Our visitors, most of whom have been here on at least four previous cruises, found us friendly. The majority would recommend the U.S. Virgin Islands to friends or family for a land-based vacation.
Although our frontline customer service is considered good, there always is room for improvement. Surprisingly, as high as our ratings are, those numbers place us only in the middle of the pack when compared to other destinations that boast ratings in the mid- to high 90's.
Taxi drivers and tour operators with the best customer service know they do more than pick up and drop off passengers. They define themselves as entrepreneurs with viable careers in the tourism transportation industry. They know they have successful businesses that can be handed down to or shared with the next generation, and some already do.
Their investment is not only in their vehicles, but also in themselves and by extension, their businesses. Their success can be attributed to a combination of street smarts, people skills, vision and ambition.
Many have taken advantage of workshops, courses and programs hosted by the Department of Tourism designed to improve customer service and the drivers' knowledge of our history and culture.
We were pleased to see seasoned and aspiring transportation entrepreneurs at the two entrepreneurial workshops WICO hosted last summer. Those who attended will be able to incorporate into their business some knowledge of marketing, business management and technology that can help place them head and shoulders above the rest.
As the leader in cruise tourism, WICO appreciates the contributions made by taxi drivers and tour operators committed to a high level of customer service. For them Tourism is All of Us is more than a slogan, it is the way they do business.
— Joseph Boschulte is president/CEO of the West Indian Co. Ltd.