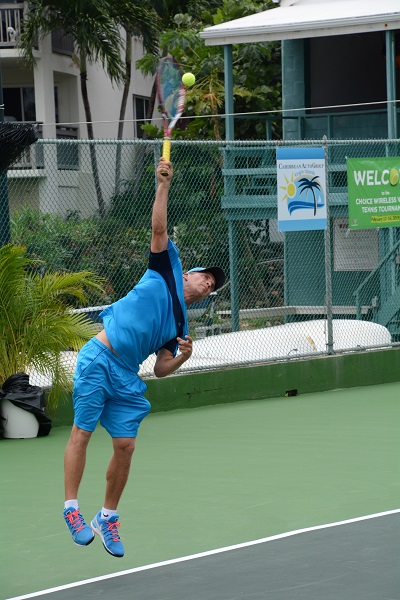 The celebration of Memorial Day in the Virgin Islands means patriotic parades, beach barbecues and now tennis. The Choice Wireless VI Open Tennis Tournament, nicknamed the "Wimbledon of the Caribbean," will take place May 26-30 and be hosted by the St. Thomas Yacht Club (STYC).
"The change in dates makes it easier for our off-island players because airline seats and hotel rooms are more available this time of year. For our on-island players, the weekend holiday offers a great opportunity to compete against top international players on their own turf," said Jean-Pierre Montegut, tournament co-director with Margo Lynch.
Players can compete in a total of 10 divisions in this United States Tennis Association (USTA)-sanctioned tournament, the only tennis tournament in the territory sanctioned by the USTA's Caribbean District.
There are two Open Divisions for men's singles and doubles (NTRP rating 5.0 and above). In the B Divisions, there are men's and women's singles (NTRP rating 4.0 and 3.0 and under), men's and women's doubles (NTRP rating 8.0 combined), mixed doubles (NTRP 8.0 combined) and men's doubles (for players age 60-plus years). Play will be best of three sets for all divisions. Draw will be closed at 16, so sign up soon!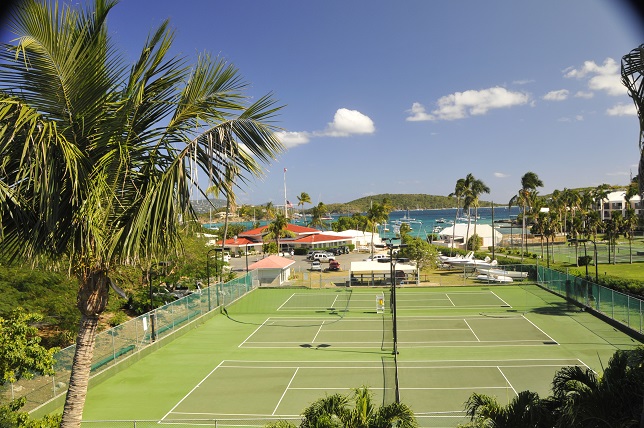 Total prize money amounts to over $13,000. The entry fee of $45 per person for one event or $60 per person for two events includes an event T-shirt, souvenirs and a welcome buffet dinner at St. Thomas Yacht Club.
The deadline to register is 5 p.m., May 12. Registration forms can be downloaded at www.styc.net
Matches will take place on courts at the STYC, the host location for semi-finals and finals play, as well as at the Anchorage Condominiums. Matches will be officiated by USTA and International Tennis Federation officials. The public is invited to come out and watch the action.
"The Choice Wireless VI Open is the premier tournament in the Caribbean where local and international players prove their skills on the court. There are very few destinations in the world where you can play or watch professional level tennis steps from pristine beaches. We welcome players and tennis enthusiasts to join us for a grand competition and enjoy our islands," said Tony Shepherd, CEO and general manager of Choice Wireless.
The Choice Wireless VI Open Tennis Tournament is sponsored by Choice Wireless, the U.S. Virgin Islands Department of Tourism, Caribbean Auto Mart, STYC and USTA Caribbean.
For more information, e-mail: viopen@choice-wireless.vi
Choice Wireless is the premier 4G LTE high-speed Internet provider and cell phone service provider in the Virgin Islands as well as a growing presence in the continental United States. The company was founded on St. Thomas, U.S. Virgin Islands in 1999 and is the largest provider of Internet access services across the territory. Choice Wireless is a subsidiary of Atlantic Tele-Network (NASDAQ:ATNI), a telecommunications company operating advanced wireless, wireline, and both terrestrial and submarine fiber optic networks in North America and the Caribbean.