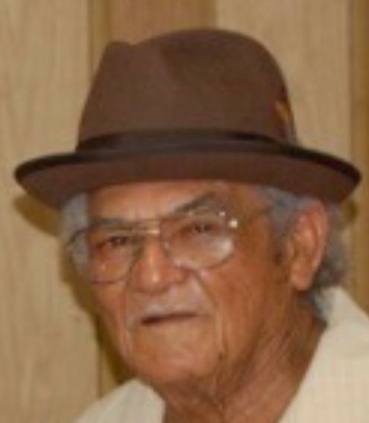 Guzman Serrano Sr. died on June 25.
He is survived by his wife, Mercedes Pérez Santos; daughters: Flor Maria Camacho, Anna Cornelius, Carmen E. Rivera, Norma Serrano, Felicita Serrano, MarieSol Serrano, Migdalia Serrano Rentas, Ann Marisol Gillman and Hilda L. Serrano; sons: Guzman Serrano Jr., Marcelino Serrano Sr., Luis Serrano, Martin Serrano, Felipe Serrano, Gilberto Serrano and Miguel Angel Serrano; 39 grandchildren; 56 great-grandchildren; and sister, Ramona Almestica.
He is also survived by sisters-in-law and brothers-in-law: Susanna Guzman, Marcelina Peña, Francisco Pérez Santos and Luis Pérez Santos; daughters-in-law: Theresa Serrano, Natividad Serrano, Angela Serrano, Sonia Serrano and Johannette Peterson; sons-in-law: Epifanio Camacho, Augustus Cornelius, Santos Rivera, Rafael Linares, Avelino Romero, Raymond Rentas, Michael Gillman and Juan Alcantara; and nieces and nephews: Luz Maria Nieves, Felicita Almestica Knight and Pedro Almestica Jr.
Other survivors include great nieces and great nephews: Elizabeth Ridley, Chantel Knight, Lissette Almestica, Stacey Almestica, Michael Almestica and Daniel Almestica; special friends: "Doña Anna" and Maria Roldán; special thanks to the staff of La Paz Hospice, especially to Jozette Mathew, Dr. Raymond Cintrón, Shama Williams, Ibia Rivera and Veronica Rodriquez; as well as other relatives and friends too numerous to mention.
A viewing will be held from 3-5 p.m. on Monday, July 13, at Divine Funeral Services Chapel.
A second viewing will take place at 9 a.m. and a funeral service at 10 a.m. on Tuesday, July 14, at Igelsia De Dios Pentecostal M.I. Interment will follow at Kingshill Cemetery.
Arrangements are entrusted to Divine Funeral Services and Crematory. We own and operate our own crematory. Let us offer you a Dignified Funeral, affordable by all. Tel: 773-0003/fax: 773-3003.