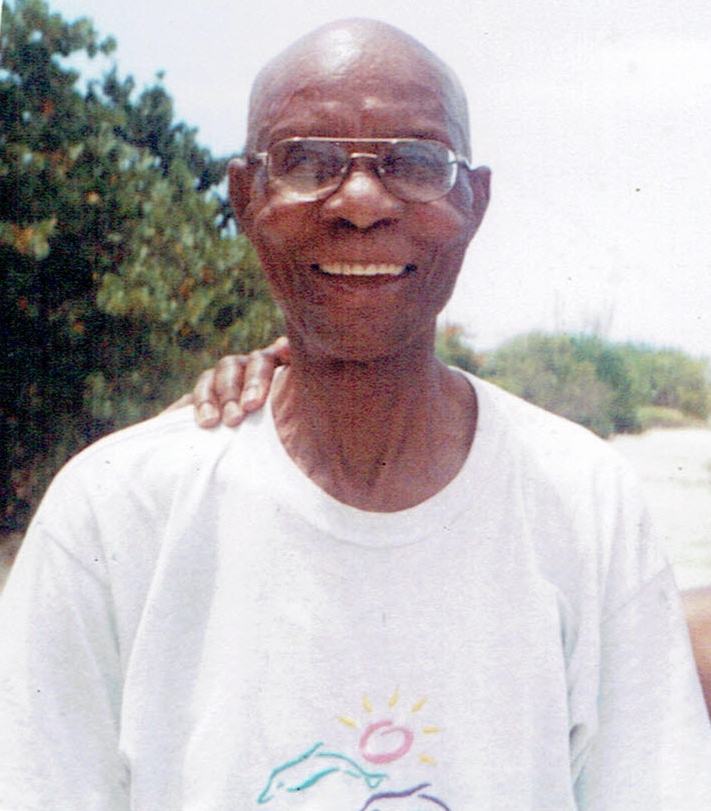 Ethelbert Collins died on July 6.
He is preceded in death by his spouse, Ina Collins; mother, Clarisa Scott; and father, Neddy Collins.
He is survived by his daughters: Antoinette and Louisa Martin, Cleopatra Settles, Phyllis Modeste, Philicia Cromer and Joyce Lyn; sons: Lincoln Collins, Stephen Collins and Phillip Collins; brother, Logan Collins; daughters-in-law: Jean Moving Collins and Emmy; sons-in-law: Derrick Cromer, Barry Modeste, Dave Settles and Tony; and grandchildren: Mckayla and Edwin Collins, Justin and Kristal Settles, Ashley and Tyler Modeste, Isaiah and Kayla Cromer, Natalie , Patryce and Julius Collins, Dyannah, Damika and D'andre Sweeney, Myra, Steven, Natalie, Adrian, Tonia, Lorraine and Trevor Collins.
He is also survived by great-grandchildren: Buyonn Collins, Aaliyah, Nyla, Narian, Josian and Keziah Collins; niece, Monica Whyte; nephews: Osbert Collins and Godfrey Collins; cousins: Unita Alexander, Uric Alexander and Merlin Taylor; best friend, Logan Collins; as well as other relatives and friends too numerous to mention.
A viewing will be held from 3-5 p.m. on Friday, July 17, at Divine Funeral Services Chapel. A second viewing will be held at 9 a.m. followed by a funeral service at 10 a.m. on Saturday, July 18, at Beulah AME Zion Church, Estate Bethlehem. Interment will be at Kingshill Cemetery.
Arrangements are entrusted to Divine Funeral Services and Crematory. We own and operate our own crematory. Let us offer you a Dignified Funeral, affordable by all. Tel: 773-0003/fax: 773-3003.