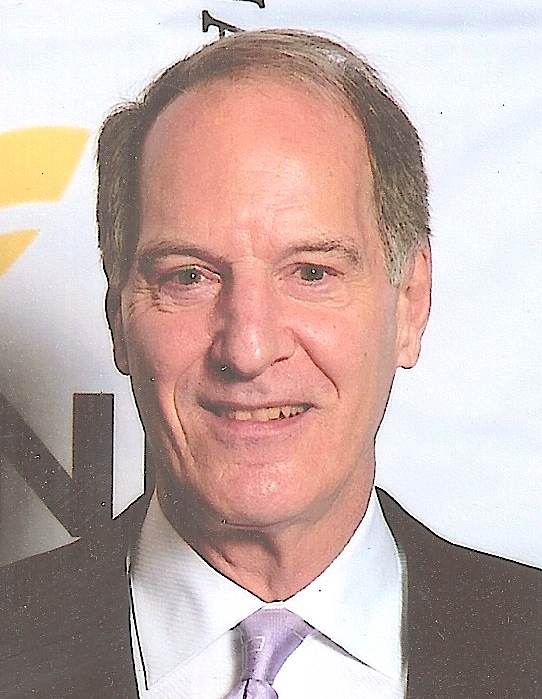 There are often lessons to be learned by looking at events on the mainland and in the Virgin Islands and asking: Where are the similarities? Where are the differences? The recent "incidents" in what is now becoming a long list of American cities are a window into this kind of comparison.
Let's start with some basics. In case after case, (mostly) white police officers shoot unarmed black men. It is interesting that what may be the most egregious of these cases, the South Carolina trooper shooting a man for reaching for his drivers license after he had been told to do so, has gotten the least attention.
Another basic is that the number of black men killed by white cops is miniscule compared to those killed by other black men, and that finding ways to end this violence is a critical challenge.
To stay with the police killings, why do these horrific events seem to be happening so frequently? The almost certainly correct answer is that they are not happening more frequently. Why they seem to be can be summed up in a single word: video.
Does anyone believe that the Rodney King beating 23 years ago was a rare event that just happened to be captured on video? As in other places, everyone – at least everyone who wasn't white and in denial – knew that this was not unusual behavior for the LAPD. Or for other police departments. Imagine the global reaction if the Abu Ghraib-like torture tactics of a white police unit in Chicago had been caught on camera.
Contrary to popular belief, it was not Malcolm X who coined the term "chickens coming home to roost," although he certainly gave it a boost. It was Robert Southey, who said, "Curses are like chickens. They always come home to roost." Our curse, in this case, is the reality and persistent stain of racism.
What ubiquitous video is providing is a growing body of "snapshots" of the consequences of more than 40 years of public policy that has included writing "white backlash" into law, the disappearance of work, the militarization and "modernization" of policing, and the "war on drugs." The outcome of these developments: the mass incarceration of men of color, especially African American men.
The United States continues its downward slide in measures of economic wellbeing and social progress, now ranking 16th on the Social Progress Index. American babies die at twice the rate of German babies. Our teenage birthrate is the highest among developed countries and the United States is sixth from the bottom in child poverty.
But there is one area in which the United States continues to lead the world. We are at the head of the class in per capita incarceration, way ahead of numbers two and three, Rwanda and Russia. More than 2 million people are in American prisons and jails, and many have been there for a long time. Large numbers will never get out. We're number 1. USA! USA!
The laws that propelled this revolution were designed to reduce crime. While crime has dropped dramatically in most places in the country, the prisons remain filled. Why is that?
Conservatives like to say that the reason that crime has fallen is because of mass incarceration. But that seems to be not true. The most extensive study on this subject by the NYU Law School Brennan Center found that "increased incarceration has had little effect on the drop in violent crime in the past 24 years."
And now we come to the Virgin Islands and the comparison. In some ways, the territory has been in sync with the mainland. Two shared themes, in particular, stand out: the belief that the best response to violent crime is mass incarceration in punitive conditions and the notion that it's not that big a deal if "they are killing each other."
This last would be perfectly understandable in a lot of white mainland circles where "they're killing each other" is actually seen as a good thing. But this kind of indifference is a little more surprising in a place where a significant majority of the population is black. If "black lives matter," they should matter to everyone.
At this point, the mainland-Virgin Islands similarities end and the dissimilarities begin. The biggest dissimilarity is that if mass incarceration is such a great idea, why have violent crime rates in the Virgin Islands continued to increase? And it might be added, increase to the point where they threaten social stability and the territory's tourist-based economy.
It is a complicated question that involves both the deterioration of family and community life, but also governance and public policy issues. A big dissimilarity. Mainland cities have become over-policed by increasingly militarized police forces with powerful weaponry, surveillance tools and data analysis systems,
The Virgin Islands, in contrast, appears to be dramatically under-policed and lacking most of those tools, including ones that are needed to maintain basic community peace. The recent (April 27) St. Thomas Source letter from a Savan resident is a case study in the consequences of these deficiencies.
The struggle to confront these realities cannot be separated from pervasive pessimism, the (false) belief that nothing can change here, and the need to avail the territory of strategies that have worked in other places. On several levels, positive change is occurring in the Virgin Islands, and one goal should be to reduce – rather than increase – the rate of incarceration.
The recent sigh of relief that a Virgin Islander did not commit the murder of two visitors to the territory can be taken as another sign that the clock is ticking. And that action is imperative.