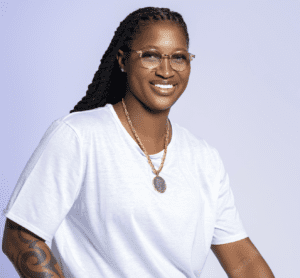 In her bi-weekly column, "State of the Territory," former Sen. Janelle K. Sarauw delves deeper into issues of concern for V.I. residents.
In the Virgin Islands, we proudly celebrate sports legends like Aliyah Boston, Tim Duncan, Julian Jackson, J'Wan Roberts, and many others. Yet, as a former Division 1 athlete and coach at various levels, I've come to understand that the path to college sports often appears blocked for students from low-income families. In this piece, we delve into the factors influencing this disparity, from parental wealth and education to the role of our education and sports departments.
The Challenging Road to Becoming a College Athlete
Becoming a college athlete is no easy feat; it requires opportunity, investment, unwavering commitment, and crucial social connections. What I've observed is that one's chances hinge on where they grow up, their parents' financial standing, the parental knowledge of college sports pipelines, and the people who can provide a leg up. Based on interviews with both established and up-and-coming college athletes, it's clear that parental wealth and education, family investments, and insider know-how significantly impact the odds of playing college sports. The divide between the rich and the economically disadvantaged is stark: while 13 percent of varsity athletes from affluent backgrounds make it to college sports, only two percent from less privileged families achieve the same.
Community Resources and Access
Community resources play a pivotal role in this divide. Access to athletic facilities, parks, and recreation centers increases sports participation, but unfortunately, our community has seen a decline in such resources. Public schools in less affluent areas lack the facilities that wealthier schools can maintain with private funding, contributing to the disparity. Additionally, a broader offering of school-sponsored sports and participation in multiple sports significantly heightens one's chances of becoming a college athlete.
 The Cost of Pursuing Athletic Excellence
Family investments in sports mirror academic investments. An astounding 94 percent of college athletes began playing sports in kindergarten, with 77 percent continuously participating in club teams, often costing $1,000-$4,000 annually. Private coaching and elite training camps are commonplace, adding to the expense. In contrast, the Virgin Islands is fortunate to have volunteer coaches and trainers, yet it's essential to recognize the time and energy commitment required for athletic development. Nearly 80 percent of college athletes dedicated 5-6 days per week to sports in high school, with 36 percent practicing twice a day.
These sports-related investments parallel academic investments. Beyond financial preparation for college, families and schools must invest in tutoring, SAT preparatory classes, and college admissions coaches, all of which enhance a student's profile as a college applicant. These aspects matter beyond athletic talent.
A Call for Inclusivity and Investment
So, what can be done to reduce the financial barriers in sports? One solution is to embrace a sports-for-all, play-for-life ethos within our communities and society at large. This approach ensures inclusivity, nurtures athletic talent and extends the benefits of sports participation throughout people's lives.
The Importance of Data and Footage in the Recruiting Process
In the quest for greater inclusivity and investment in Virgin Islands sports, it's essential to delve into another critical aspect of the athletic journey – the recruitment process. A key factor in this process is the gathering and presentation of data and footage, a topic of immense importance in today's sports landscape.
Highlight Video vs. Skills Video
A pivotal component of a student-athlete's recruitment toolkit is the highlight video. These videos are precisely what they sound like – carefully curated clips of game footage that showcase an athlete's talent and skill. Highlight videos serve a vital purpose: they provide college coaches with a concise yet comprehensive look at a player's abilities, saving valuable time and resources that would otherwise be spent on in-person evaluations.
In contrast, the skills video takes a different approach. Rather than relying solely on in-game moments, it features a series of staged sport-specific actions performed outside of an actual game setting. While not necessary for every sport or position, skills videos can be a valuable way to demonstrate technical abilities and mastery of critical skills.
The Power of Data in Recruitment
As the world of sports evolves, so do the methods of recruitment. Today, college recruiters seek more than just talent and potential. They demand data-driven insights that provide a comprehensive profile of a player's abilities, physical condition, medical history, and mental makeup. This shift in approach is a response to the transformative impact of data in the realm of sports. In the Virgin Islands, our ability to film our athletes and collect their data has been one of the biggest impediments to their success. Data, in the form of statistics and biometrics, has fundamentally altered the landscape of sports recruitment. College coaches require access to this information to make informed decisions regarding player recruitment and scholarship allocations.
The Value of Data-Driven Athletes
In the modern sports arena, being data-driven is not merely an advantage; it's a necessity. Athletes who can provide comprehensive data and high-quality footage significantly increase their chances of attracting the attention of college coaches. Highlight videos, complemented by detailed statistics and biometric data, offer a complete picture of an athlete's potential.
College programs are making significant financial investments in their recruits, and they need the assurance that these athletes possess the necessary skills, physical attributes, and mental fortitude to succeed. Data play a pivotal role in this assurance.
The Path Forward
As we witness the excitement of fall collegiate sports and the NFL season's kickoff, it's crucial to remember that sports extend far beyond entertainment. Regular exercise initiatives can reduce the incidence of health issues like strokes, cancer, and depression, leading to higher productivity and lower healthcare costs. Sports also foster social relationships, provide productive outlets for youth, promote essential soft skills, and support gender equality. In short, sports programs are invaluable to individuals, communities, and nations. However, the Virgin Islands allocates less than 0.01 percent of GDP to sports programs with broad social goals, revealing a need for increased investment. Not all sports programs are created equal, and structured initiatives that build strong mentor-student relationships prove more effective than unstructured ones.
The Path Forward for Virgin Islands Sports
In conclusion, achieving success in sports-for-development programs demands practice and dedication, both in mastering the techniques and applying them to diverse circumstances. If our government is committed to experimentation, evidence collection, and evaluation, investments in sports-based programs can go a long way toward strengthening communities and empowering young people to lead healthier, happier, and more productive lives.
As we reflect on the rich sports history of the Virgin Islands, let us not only celebrate our past heroes but also commit ourselves to a future where every aspiring athlete, regardless of their socioeconomic background, can pursue their dreams with equal opportunity and support. By breaking down barriers, we not only enrich the world of sports but also empower our communities and strengthen our Territory's future.