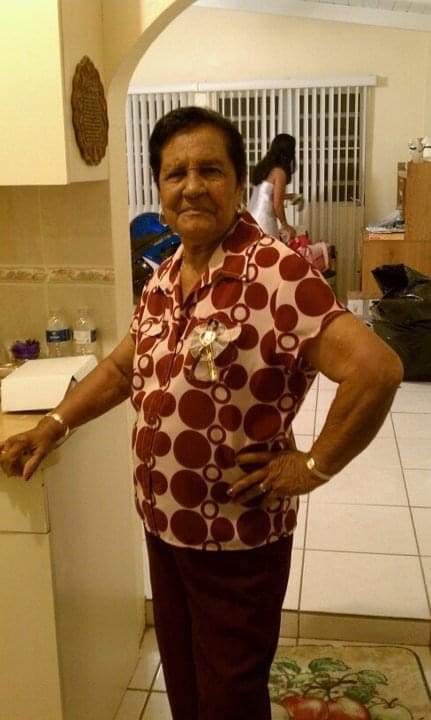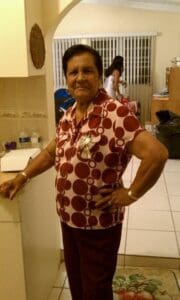 Leonor Ayala, also known as "Leonorcita," of Estate Mon Bijou, died on Sept. 8. She was 97 years old.
She was preceded in death by her mother, Benedicta Rosa; father, Ricardo Ayala; son, Nicolas Encarnacion; and grandchild, Carlito.
She is survived by her daughters: Vilma Santana, Elizabeth Torruella,  Felisa LaFontaine and Ineabelle; sons: Luis Encarnacion and Jaime Ayala; grandchildren: Aneliz, Tashira, Leesa, Jessica, Cruz Jr., Yimarie, Noime, Justin, Frankie, Kimberly, Kevin, Raulito II, Maria, Lycha, Nicole, Daisy, Kathy, Sonny and Gregory; and great-grandchildren: Alia, Alina, Veronica, Edgar Jr., Briana, Jeida, Jovany, Nashalie, Zuriel, Jahriel, Leeniyah, Shayalise, Zenyla, Zayla, Coralies, Naisha, Frankie Jr., Brandon, Joariam, Michael, Jay, Kemari, Luis Jr., Alaisha, Malik, Jahvian Maya, Marcus, Nissiana, Nyleeana, Alexandria, Natasha, Carmelo, Joel, Jalani, Hakeem and many others too numerous to mention.
She is also survived by nieces: Getive, Elizabeth, Regina, Felicidad, Nelly, Petronilla, Myrna, Eva, Myra, Maritza, Lucrecia, Maribel, Julia, Tita and Adelaida; nephews: Orlando, Eddie, Epifanio, Luis, Wilfredo, Mario Jr., Toñin, Guito, Jaime, Carlo, Angel, Jun, Eulogio and Daniel; daughters-in-law: Josefina and Hermeian; son-in-law, James; and adopted children: Juan Concepcion, Irian and Samuel Rodriguez.
Other survivors include adopted grandchildren: Aymee and Shemara Santana; special friends: Antonio, William, Wilma, Inno, Irene, Junior and Carmin, Frank, Gachy, Luz, Oscalina, Luz Renta, Marva, Teresa, Valeria, Delia, Miriam, Annie, Dora, Beatriz, Aybert Leon, Margarita, Cherise, Anita, the Continuum Care Staff (Tatiana, Shirley, Joey and Chaplin William) and Dr. J. Perez; as well as other relatives and friends too numerous to mention.
The viewing will take place at 9 a.m. followed by a funeral service at 10 a.m., Friday, Sept. 22, at St. Joseph Catholic Church. Interment will follow at Kingshill Cemetery.