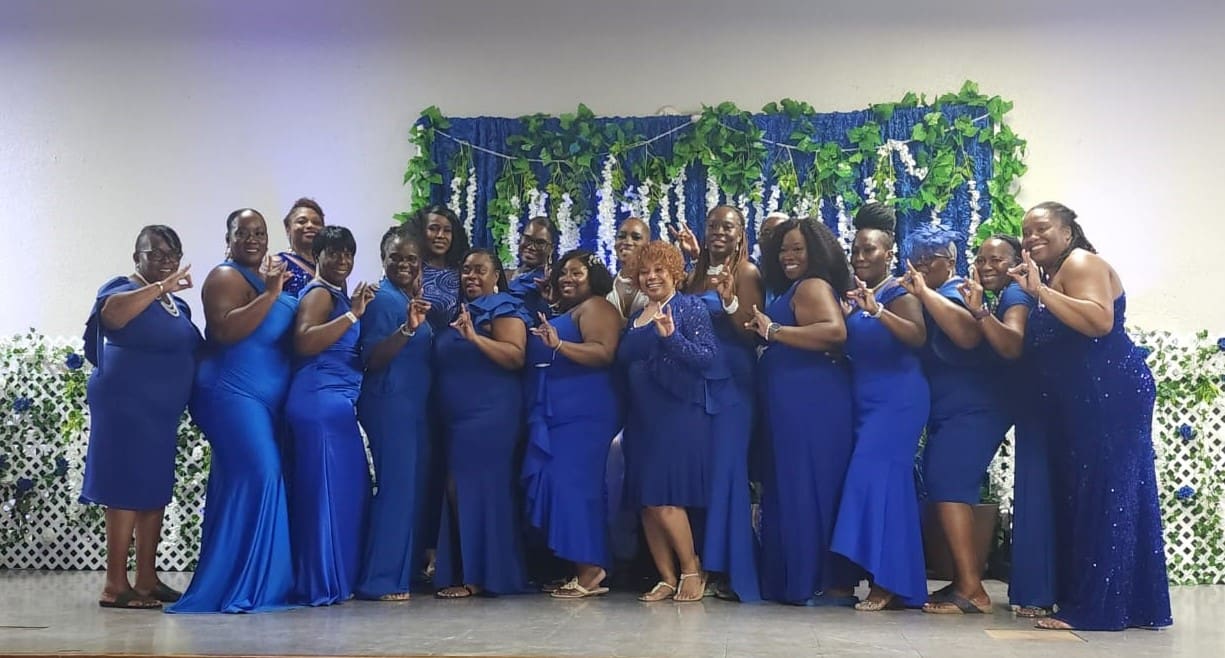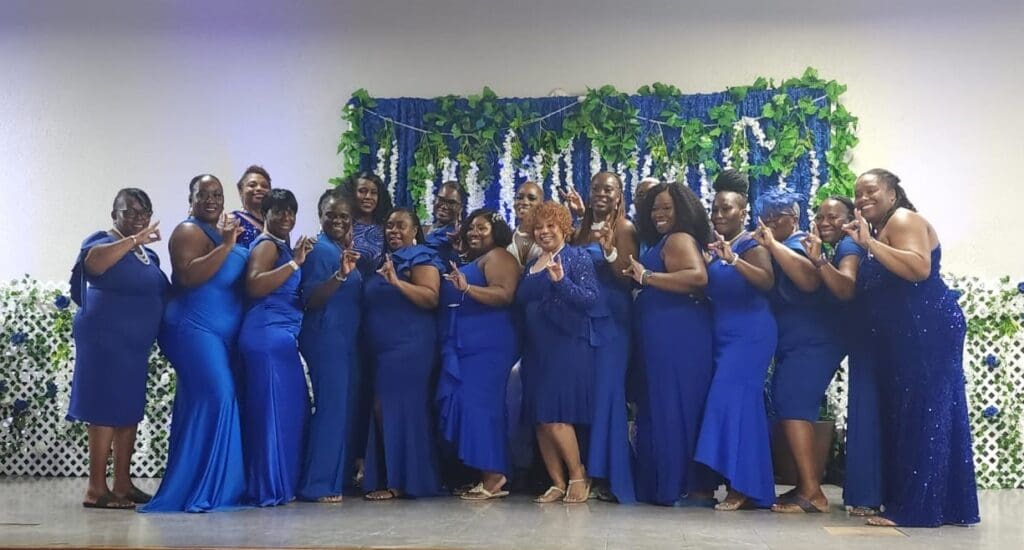 On Saturday, Sept. 9, the ladies of Zeta Phi Beta Sorority Inc., Nu Chi Zeta Chapter, hosted its scholarship fundraiser "The Secret Garden."  This event was held at the D.C. Canegata Multi-purpose Center in Christiansted.  Attendees were treated to a celebrity entrance with the Guardians of Culture Moko Jumbies, a silent auction, music, poetry and a catered dinner.
"I am truly pleased with the community support our Zeta chapter received from our local businesses on St. Croix," said Valarie Jackson, Scholarship Committee chair.  The Nu Chi Zeta Chapter Scholarship is named in honor of triumphant sorority member Dorothy Mae Gauthier Hicks, who was a charter member of the graduate chapter.  Hicks was a former home economics teacher at the Elena L. Christian Junior High School.
Over the years, the scholarships have given many local high school seniors the opportunity to attend the University of the Virgin Islands or a historically Black college or university on the mainland.  Founded on Jan. 16, 1920, at Howard University in Washington, D.C., Zeta Phi Beta Sorority was the dream of Phi Beta Sigma Fraternity Inc., its brother organization.
These two organizations are constitutionally bound and are the only true brother and sister organization in the Divine 9.  The founders of Zeta were five strong, principled coeds who possessed a great deal of modesty, strength of character and pride in academic achievement. They are the worthy foundation upon which Zeta was organized 103 years ago. With over 125,000 members worldwide who promote service, scholarship, sisterhood and finer womanhood, Zeta is a community-conscious, action-oriented organization.
"Our scholarship fundraiser is our opportunity to build on the legacy of our founders and promote academic achievement in our community.  I am grateful to everyone who had a hand in bringing The Secret Garden to fruition! There are so many people and local businesses who supported this event. Thank you just doesn't seem like enough for the outpouring of support that we received.  I look forward to their continued support of our scholarship program," said Jackson.
Additional information about this event, other upcoming chapter events and sorority information can be found on the chapter's social media pages: Facebook (zphibstx) and on Instagram (zphibnxzstx).