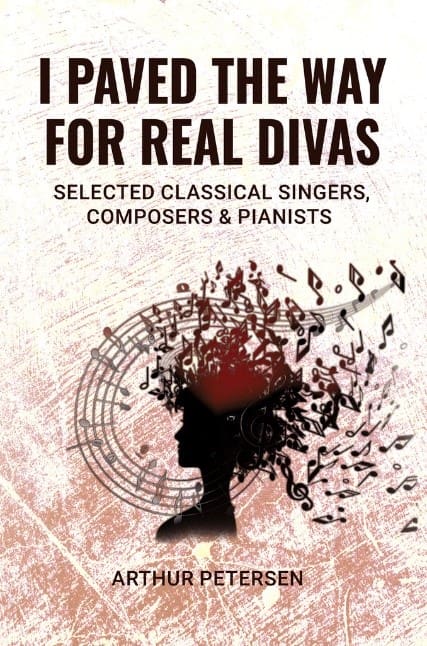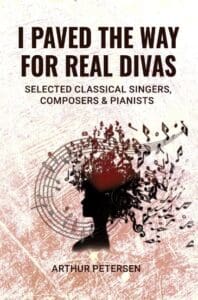 O.D. Alexander reviews fellow Virgin Islander Arthur Petersen's book "I Paved the Way for Real Divas." This work was published by Beyond The Bookcase Publishers and copyrighted by Petersen in 2023.  The title of the book caught my eye!
Arthur Petersen is a product of the Virgin Islands Public Schools and has worked as a paraprofessional for 20 years. He explores the world of select women in classical music from the early 1800s to the present. The book is divided into three parts.
Part one focuses on the singers: soprano Joaquina Maria da Conceica Lapinha (born in Brazil in 1791), Florence Cole-Talbert McCleave (considered the "Queen of the concert stage," born in 1890), and world-renowned contralto Marian Anderson. Other singers included in this group are Camilla Williams, Leontyne Price, Jessey Norman and Kathleen Battle.
Petersen's artistic astuteness integrated the island flare of professionals from the Caribbean communities: Martina Arroyo, whose parents were from Puerto Rico, St. Thomas' Lorraine Baa, Ingrid Bough, Monica Nieves Jacobs and Onika Thomas from St. Croix. The author included Cuba's Elizabeth Caballero and Diamela del Pozo Perez.
Part two of the book highlights pianists, demonstrating the rich cultural biography of the skills of Trinidad's Hazel Scott, St. Croix's Helen Joseph, Barbara Gene Brown, Phyllis Leach and Philippa Smith Tyler.
Part three emphasizes composers from Florence Price to Cuba's Tania Justina Leon. The author remains relevant throughout this work.
The purpose of his book is not only to introduce younger readers to a music genre that is not often heard on local radio stations but also to include musicians who have been historically omitted from performing in mainstream cultural centers and who have not been included in standard subject encyclopedias and dictionaries. In addition, Petersen dispels the myth that people of color do not perform or enjoy classical music.
While Petersen's book has a detailed table of contents, memorable illustrations, a selection of opera houses in various communities and a functional bibliography, I anticipated flipping through the index, but it was missing. However, once the reader overcomes this little obstacle, "I Paved the Way for Real Divas" remains a treat for all.
O.D. Alexander is a retired Saint Croix Central High School music teacher.  He has also taught at the Julius E. Sprauve School and Guy Benjamin School on Saint John. He can be reached at od.alex1972@gmail.com
"I Paved the Way for Real Divas" by Arthur Petersen (New York: BTB Publishing), 2023. 164 pages.