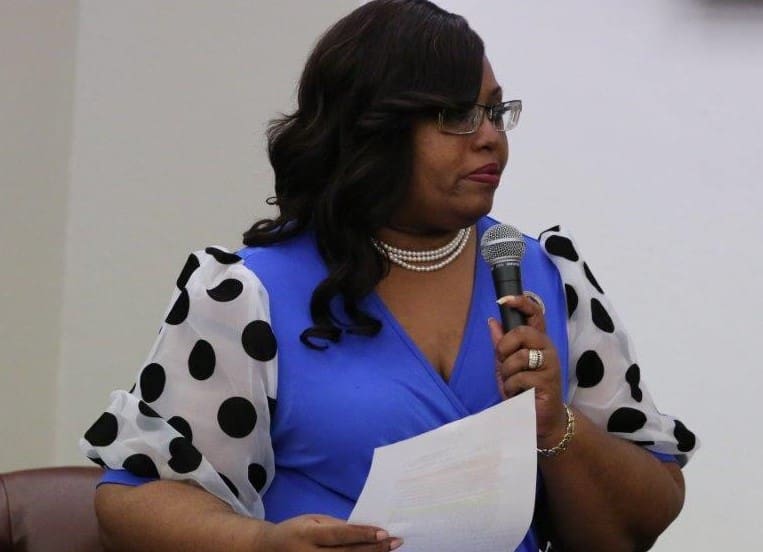 Although another option came to light Friday, and although several legislators vowed to fight on against ever giving any land to the National Park Service, the Senate approved exchanging Whistling Cay — a 17.97-acre island off Mary Point on the north shore of St. John that is owned by the territory — for an 11.3-acre site in Estate Catherineberg owned by the National Park.
Nine senators approved the swap, while five voted against it. The Catherineberg land is to be used for a public school.
Sen. Samuel Carrión characterized the debate as being like a "bad marriage" while the parents argue the "children suffer."
Sen. Milton Potter said about the debate, which sometimes was heated, "There are no villains here." He said it was possible for honest, well-intentioned people to come to different conclusions.
Voting for the measure were Sens. Novelle Francis, Marvin Blyden, Angel Bolques Jr., Diane Capehart, Carla Joseph, Ray Fonseca, Javan James, Marise James and Milton Potter.
Voting against the swap were Sens. Samuel Carrión, Dwayne DeGraff, Alma Francis Heyliger, Kenneth Gittens and Franklin Johnson.
Sen. Donna Frett-Gregory had left the meeting before the vote had been taken.
In a press release he sent out immediately after the session, Sen. Bolques asked everyone to put aside their differences and "think about the countless young lives that will be positively impacted by this. Our children are our legacy, and they deserve nothing less than the very best."
Preceding the session in a Committee of the Whole hearing, David Silverman, a St. John resident, presented an alternative. Silverman proposed not swapping Whistling Cay to the U.S. Government but instead swapping a 13.2-acre parcel of land in Estate Carolina. Silverman and his wife had recently acquired the parcel and are offering to convey it as an alternative to Whistling Cay. Senate President Novelle Francis said the Senate did not have the authority to act on Silverman's proposal.
The Catherineberg property was donated to the National Park in 1968. Unlike most of the land within the park, the deed states that the land can be used for a public purpose if approved by the Secretary of the Interior.
The site would provide enough space for a K-12 school, a hurricane shelter, and a multipurpose center. According to the terms of the agreement, the National Park Service will also make a payment of $210,000 to the Virgin Islands for the difference in value between the two properties. The Federal Emergency Management Agency has committed to fund 90 percent of the cost to construct the school.
Thirty percent of the school has been designed and could accommodate around 460 students.
St. John is the only island in the territory without a public high school. Currently, its students in grades 9-12 must take a ferry to St. Thomas, except for those who are home-schooled or attend a private high school in Cruz Bay.