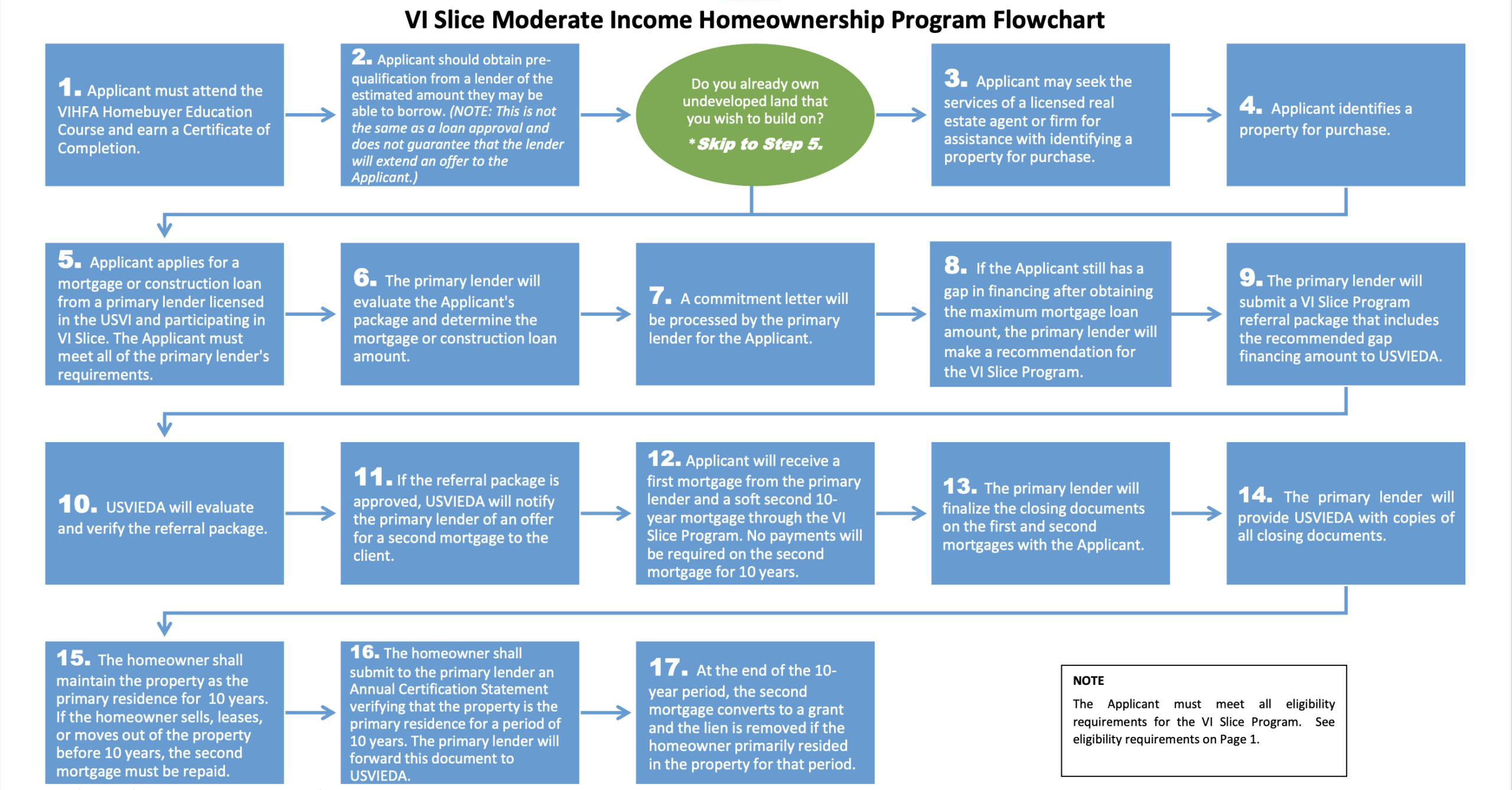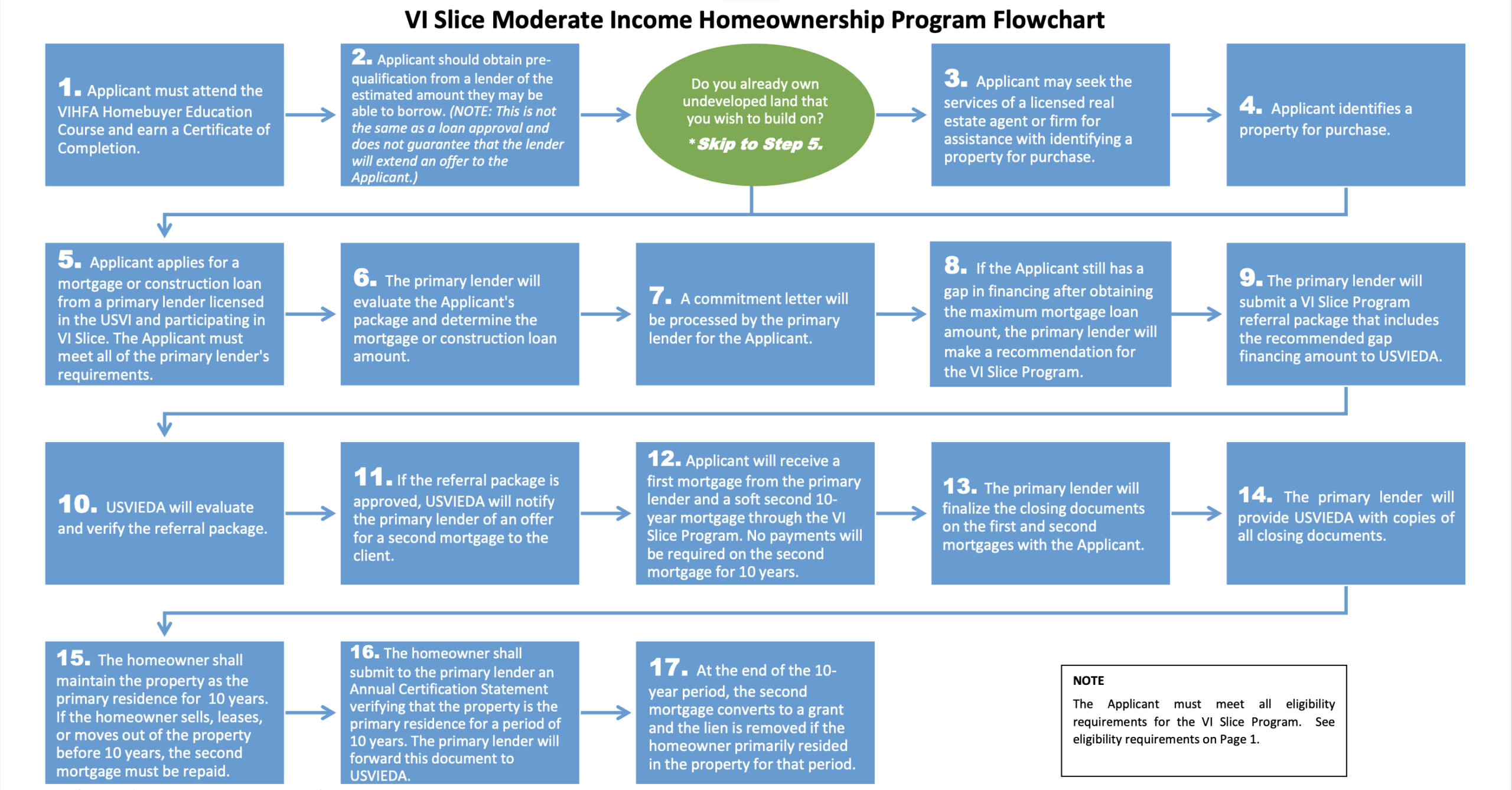 Hopeful home buyers have it a little easier Friday after the Economic Development Authority loosened rules for the VI Slice mortgage assistance program.
The changes to the rules, announced Thursday afternoon, allow prospective home buyers to borrow more relative to their income and for greater valued property. The adjustment to the debt-to-income ratio (DTI) and combined loan-to-value (CLTV) ratio also bring the VI Slice Moderate-Income Homeownership Program closer to rules used by the Federal Housing Authority for its loans, said Wayne L. Biggs, Jr., chief executive officer of the VIEDA.
"The lenders alerted us that the initial ratios for the VI Slice program restricted how much financing they could give to their clients," Biggs said in a press release. "It was also not in line with the requirements to pursue FHA loans. Therefore, the decision was made to revise the CLTV and DTI ratios for the VI Slice program to reflect industry standards. Hopefully, more residents will be able to take advantage of the program,"
The program has gotten off to a fairly slow start since its October 2022 launch. The first successful applicant was in May and the second in July, and the third in August.
Fourth and fifth VI Slice Program applicants were approved recently. This makes four approved applications on St. Croix and one on St. Thomas, said Celina D. Morris, director of marketing for the EDA.
Additional adjustments to the program are possible. It depends on feedback from lenders, the governor's office, and the community, she said, with the goal of increasing the rate of homeownership in the U.S. Virgin Islands.
Here's what changed with the program this week:
The maximum combined loan-to-value ratio was increased from 95 percent to 105 percent. This ratio is determined by dividing what is owed on a property — its mortgage — by its market worth. A $500,000 property with $400,000 owed means 80 percent of the property is at risk should the borrower default.
A 105 percent CLTV means more is owed on the property than what it is worth, commonly called being underwater.
The debt-to-income ratio increased from 31 percent to 36 percent. This means borrowers could qualify for the VI Slice program if they need to dedicate 36 percent or less of their pre-tax monthly income to reoccurring bills, like a mortgage, credit card bills, and other loans.