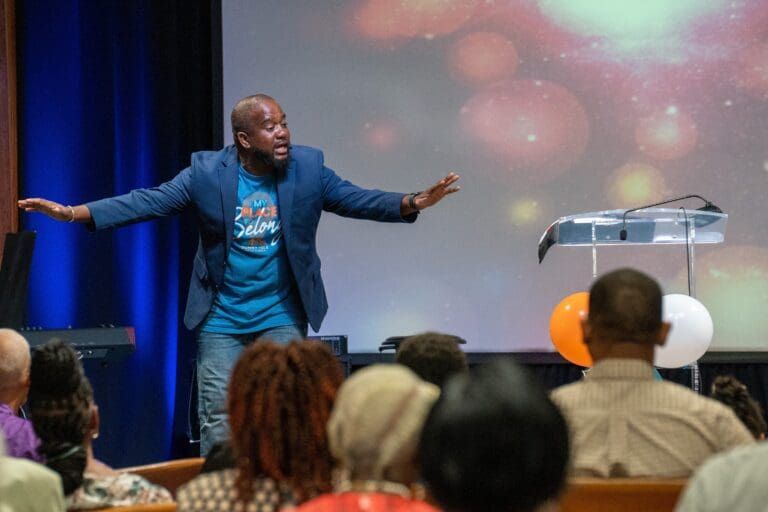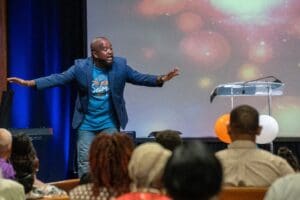 Sunny Isle Baptist Church, a beacon of faith and community service, successfully concluded its momentous Transformation Week, celebrating its 53rd anniversary in grand style. This transformative week was marked by the unveiling of a fresh brand identity, including a new logo, a revamped website (www.sibcministries.org) and collateral, alongside the launch of an exciting marketing campaign titled "A Place to Belong." The week of activities aimed to embrace the community, renew the congregation's spirit and, ultimately, bring souls closer to God.
The eventful week commenced with an inspiring Open House Sunday on July 16, warmly welcoming visitors and congregants alike to experience the diverse ministries offered by Sunny Isle Baptist Church. Attendees got a chance to explore the various outreach programs, educational initiatives and community-building activities, establishing a sense of unity and belonging.
In the spirit of compassion and service, Tuesday, July 18, saw the church engaging in a heartwarming outreach program at Sunny Isle Housing. Care packages filled with essentials and love were distributed to the residents, demonstrating the church's commitment to uplifting the community and spreading kindness.
The following days, Wednesday and Thursday, witnessed two dynamic nights of Revival, themed "Fresh Encounter Revival: Returning Back to God." Congregants experienced powerful sermons, fervent prayers and heartfelt worship, renewing their spiritual connection with God and igniting a fresh passion for faith.
On Friday, July 21, Sunny Isle Baptist Church hosted a resoundingly successful Family Fun Night, attracting over 200 members from the local community and church. The event was filled with joy, laughter and camaraderie, fostering an inclusive environment where everyone felt welcome and embraced.
Pastor Arlington Chaseau, senior pastor at Sunny Isle Baptist Church, expressed his gratitude and enthusiasm regarding the transformative week, stating, "Transformation Week has been an extraordinary journey for our congregation. It has been heartwarming to witness the unity and love that our church members and community have displayed throughout the week. We are committed to creating a place where everyone can find solace, strength and acceptance in God's love. Our ultimate goal is to win souls for God, and this week has been a pivotal step in that direction."
The pinnacle of the week's celebrations was the 53rd-anniversary service graced by the presence of the distinguished guest speaker, Pastor Arthur Connor Jr. of Metropolitan Baptist Church, in Hollywood, Fla. His insightful message resonated with all attendees, leaving them inspired and eager to continue their spiritual journey.
With the unveiling of its new brand identity and website, Sunny Isle Baptist Church seeks to strengthen its online presence and reach a wider audience, inviting individuals from all walks of life to experience the warm embrace of its faith community. The marketing campaign, "A Place to Belong," embodies the church's mission to create a space where everyone can find acceptance, support, and a profound connection with God.
Sunny Isle Baptist Church extends its heartfelt appreciation to all members, volunteers, and supporters who contributed to the success of Transformation Week. The unwavering commitment and dedication of everyone involved have undoubtedly set the stage for an exciting future of growth, unity, and a relentless pursuit of bringing more souls closer to God.
For media inquiries or further information about Sunny Isle Baptist Church and its initiatives, contact the church at communication@sibcministries.org or via phone at 227-7864.