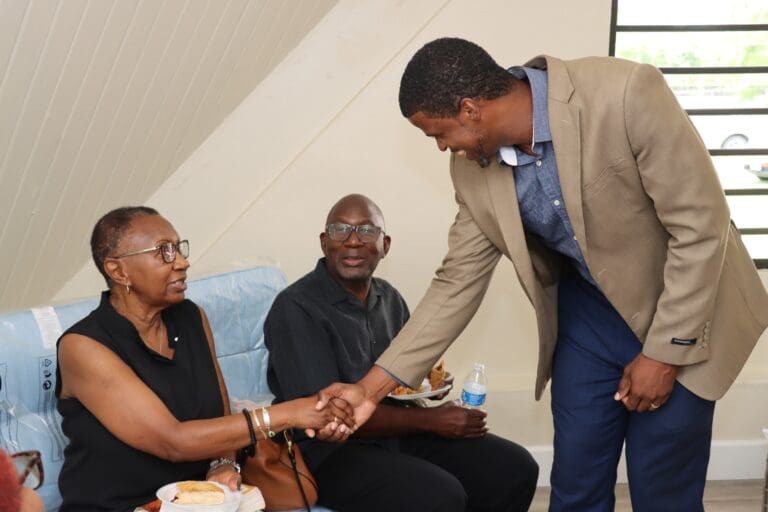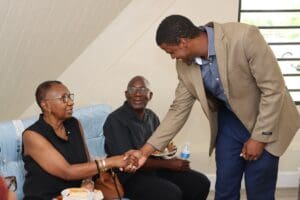 Sunny Isle Baptist Church is happy to announce its upcoming Transformation Week, planned for July 16 to July 23. This week-long event is designed to foster community engagement and spiritual growth and to celebrate a major milestone in the church's history.
The week will kick off with a heartwarming community outreach initiative to the Sunny Isle Senior Home on Tuesday, July 18. Members of Sunny Isle Baptist Church will visit the senior home to bring joy, companionship and support to the residents and donate care packages, creating lasting connections within the community.
Continuing the spirit of transformation, the church will host two nights of Fresh Encounter Revival at 7 p.m., July 19 and 20. The churchis honored to welcome the esteemed Pastor Arthur Connor Jr. of Metropolitan Baptist Church as the guest speaker for these powerful evenings of spiritual renewal and transformation. Attendees can expect inspiring messages, uplifting worship and a chance to deepen their faith in an atmosphere of unity and love.
As the week progresses, the excitement will build with a special Family Fun Night scheduled for 6:30 p.m., Friday, July 21. The evening promises to be an unforgettable experience for families and individuals alike, featuring an array of delectable food, thrilling games and fun-filled activities. It is an opportunity for the entire community to come together, fostering relationships and creating cherished memories.
The pinnacle of the week-long celebration will be Sunny Isle Baptist Church's 53rd Church Anniversary at 4:30 p.m., Sunday, July 23. This significant milestone will be marked by the unveiling of the church's new brand and campaign: "A Place to Belong!" Attendees can expect a dynamic worship service, heartfelt testimonies and a renewed sense of purpose, as the church looks ahead to a future of inclusivity, belonging and spiritual growth.
"We are incredibly excited about Transformation Week at Sunny Isle Baptist Church," said Pastor Chaseau. "This week represents a unique opportunity for us to engage with our community, experience spiritual revival, and celebrate the rich history and bright future of our church. We look forward to welcoming everyone and building deeper connections during this transformative week."
Sunny Isle Baptist Church invites members of the press, the local community, and neighboring churches to join them for Transformation Week.
For more information about Transformation Week and Sunny Isle Baptist Church, please contact Sunny Isle Baptist Church at communication@sibcministries.org  or via phone at 227-7864.
About Sunny Isle Baptist Church:
Sunny Isle Baptist Church has been a pillar of the community since its establishment in 1970. Committed to spreading the love and teachings of Jesus Christ, the church serves as a beacon of hope, inspiration and community engagement. With a diverse and welcoming congregation, the church seeks to create an inclusive environment where all individuals can find a place to belong.