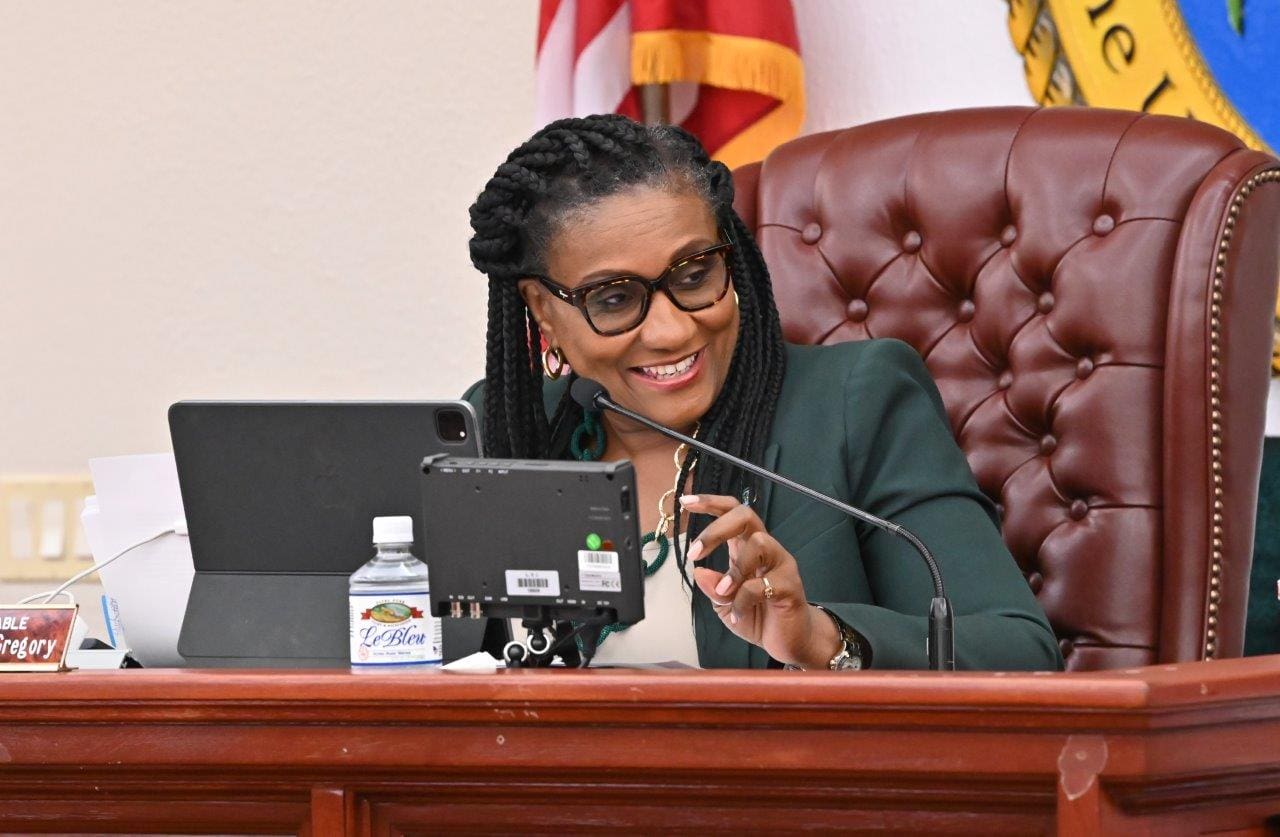 Sen. Angel Bolques Jr. inquired about the 270 employees who make less than $31,000 a year, excluding fringe benefits, within the V.I. Department of Education based on the post-audit report submitted during Monday's Committee on Budget, Appropriations, and Finance. 
Bolques, concerned with inflation and the cost of living constantly increasing, questioned Education Commissioner Dionne Wells-Hendrington if raises were considered within the budget for those individuals.
"Most of the individuals referenced within the 270 employees are in a collective bargaining agreement and it is solely based on when the contract expires and when it gets to the table," Wells-Hedrington explained.
Wells-Hedrington was unable to provide the dates on which the agreements are up for discussion but expressed that it was also a concern of hers as well.
Lawmakers were also concerned with some of the $100,000 outstanding balances with the Education Department as some of them dated back as far as 2018. Wells-Hendrington expressed her frustration with the situation saying, "We are out of the allotment year and we are going to need some assistance to get these outstanding balances paid." 
She went on to empathize with the unfairness of the situation in regard to the contractors who provide a service and stated the contractors had not been paid for 2023. The commissioner submitted a supplemental budget packet outlining mandatory costs needed in comparison to the recommended budget. 
The governor's recommended FY 2024 appropriation for DOE is $174,300,650, which is a $93,810 increase from FY 2023. According to the FY 2024 General Fund budget breakdown, $108,392,059 will be for personnel services, $53,662,420 for fringe benefits, $1,648,000 for supplies, and $3,368,171 for other services. Utilities would be $5,000,000, with $2,230,000 in miscellaneous plus an additional $500,000 from the Tourism Fund. 
In terms of local funding Jenifer O'Neal, director of the Office of Management and Budget, shared testimony outlining the breakdown of the General Fund for FY 2024, which in total is $10,903,609. 
Confusion ensued when O'Neal listed $1,153,558 for supplies, and Chairwoman Donna Frett-Gregory zeroed in for clarity on the matter.
O'Neal explained that funding for supplies is for operational purposes and went on to give a breakdown of the Indirect Cost Fund. "Supplies $1,153,558, other services and charges $842,403, utilities $95,539, and capital outlay $15,000 for a total of $2,106,500," she said.
Among Frett-Gregory's other concerns was the proposed budget to fund 59 full-time positions, which included 22 new and empty positions. In which case $2,602,512 is budgeted to the GVI Fellows Program for FY 2024.
Kyza A. Callwood, chairman of the Virgin Islands Board of Education, shared testimony regarding the lack of staffing and the challenge to fill the vacancies. The board's recommended budget for FY 2024 is $2,387,697. 
Frett-Gregory was unable to receive sufficient answers from Callwood regarding the overall recommendation provided as "VIBE did not defend the FY 2024 budget in its testimony," she said. The board will have to submit a budget for FY 2024 "that justifies the recommendation of over $2.3 million," according to Frett-Gregory.
"In 2017 this government was on the brink of collapse and if it weren't for the hurricanes of 2017, we were in trouble. We have to constantly remind ourselves that if we don't pay attention to that we could really find ourselves back to where we were," she said.
Sens. Donna Frett-Gregory, Novelle E. Francis, Jr., Angel Bolques Jr., Marice C. James, Javan E. James, Samuel Carriόn, Dwayne M. DeGraff, Alma Francis Heyliger, and Carla J. Joseph were present at Monday's Committee on Budget, Appropriation, and Finance hearing.