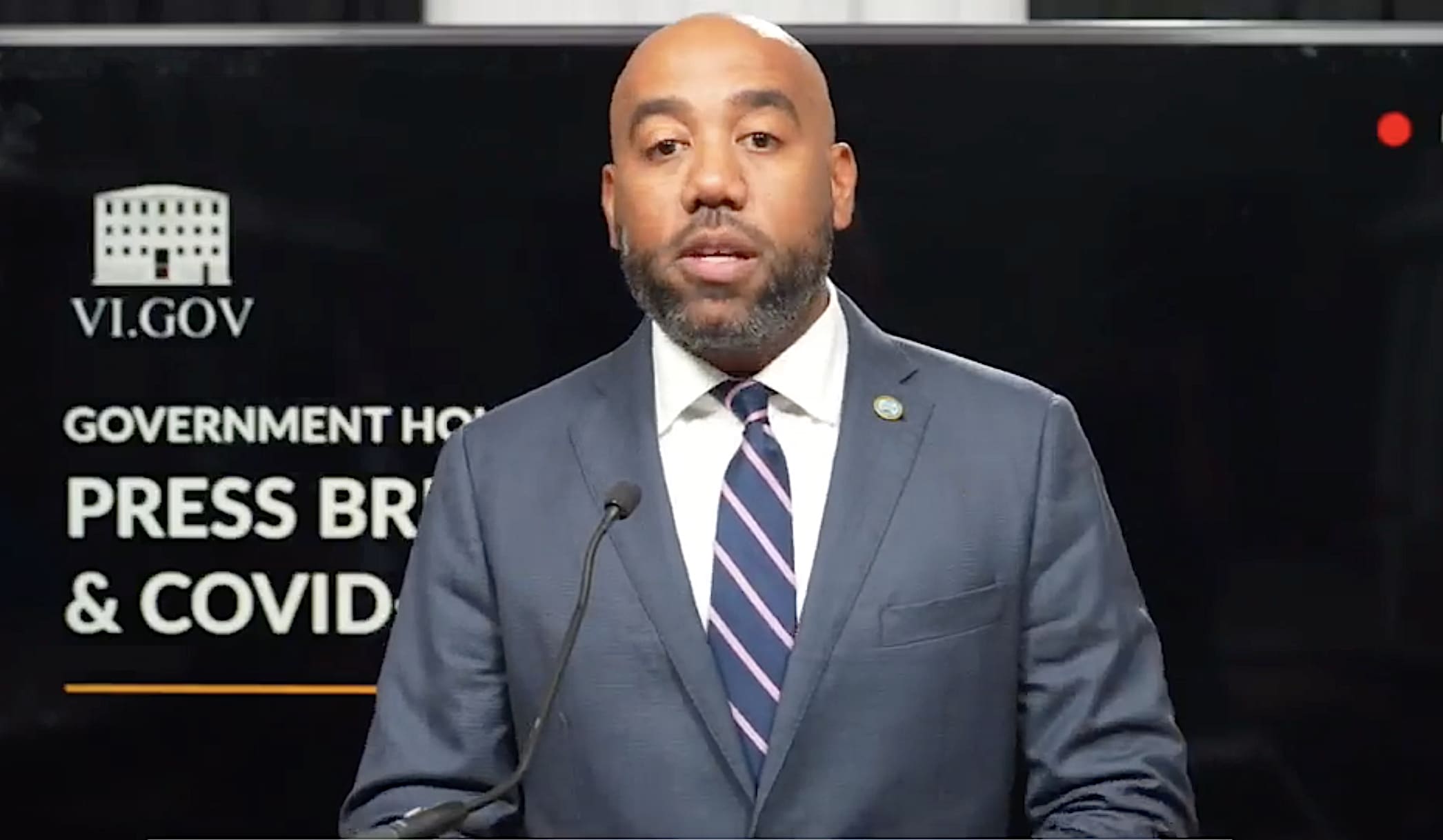 St. John's half-century quest for a new school took a significant step forward as Gov. Albert Bryan Jr. sent proposed legislation to the Senate, Government House spokesman Richard Motta said Monday.
The school plan hinges on a land swap with the Department of Interior, with the V.I. trading Whistling Cay, an islet off the North Side of St. John, for a parcel in St. John's Estate Catherineberg.
Motta asked Virgin Islanders to phone their senator and voice their support for the plan, which would initiate the land swap by July 1 if approved.
"The territory has been trying to find land on St. John for a school for more than 50 years," Motta said. "We're really encouraging you to call your senators and lobby for the approval of this measure as it will greatly, greatly assist the residents of St. John having that school built there and really alleviating some of the hardships that many St. Johnian students have had to face over many decades, commuting from St. John to St. Thomas just to go to school."
The legislation would allow the territory to retain the water rights to Whistling Cay, and the proceeds received in the form of an equalizing payment of $210,000 from the National Park Service — to account for the difference in value between the two properties — will be appropriated to the St. John Capital Improvements Fund, Motta said.
The Julius E. Sprauve School, the only remaining public school on St. John, serves children from kindergarten through grade 8. The school was heavily damaged by hurricanes Irma and Maria in 2017. Students have been attending classes in modular units placed on the ball field in Cruz Bay since the storms.
Under the present proposal, when a new school is built in Catherineberg, the ball field will go back into operation as a recreational facility under the administration of the Department of Sports, Parks, and Recreation.
The island's high school students — except those attending the Gifft Hill School, a small private school on St. John — must take a ferry to St. Thomas to attend school as they have since 1934 when Guy Benjamin became the first St Johnian to graduate from a Virgin Islands high school. St. Johnians have long clamored for a public high school on St. John.
Construction of the school will be paid for by the Federal Emergency Management Agency as part of the reconstruction efforts following the hurricanes of 2017.
Preparedness for the current hurricane season is key, said Human Services Commissioner Kimberly Causey-Gomez, who also spoke during the Government House briefing Monday.
"Are you ready," she asked. "What do you have?"
Causey-Gomez said it was vital to make sure your house is numbered, evaluate your home for a safe place to be, and if there is not a safe area in your home, find somewhere you can go in an emergency.
"Staying on a boat during a storm is not a great idea," she said.
Everyone who may want to come to a shelter during a storm should pre-register, she said. Call 340-774-0930 on St. Thomas to reach the Knud Hansen Complex, 340-776-6334 on St. John, and 340-773-6630 on St. Croix for the Richmond Senior Center.
The goal is to open the shelters 24 hours before a storm impact, Causey-Gomez said.
Teams of interns were reaching out to the 800 elderly people and disabled people who have registered as living alone to make sure their information is up to date.
"This is a time to be prepared. Stay informed," she said.
Causey-Gomez urged Virgin Islanders prepare for a hurricane by having a to-go bag with prescription medications, important documents in a plastic bag, a change of dry clothes, cash and a hand-crank or battery-operated radio.
Children will need puzzles and non-electronic games in case power is out for a while. Everyone should plan to use one gallon of water per person a day. Store non-perishable food, have your vehicle and generator gassed up, and make a plan for pets.
"You need to make sure you are planning for pet food and water for at least seven days," Causey-Gomez said."Please do not leave your pets by themselves. They are just as scared as you are."