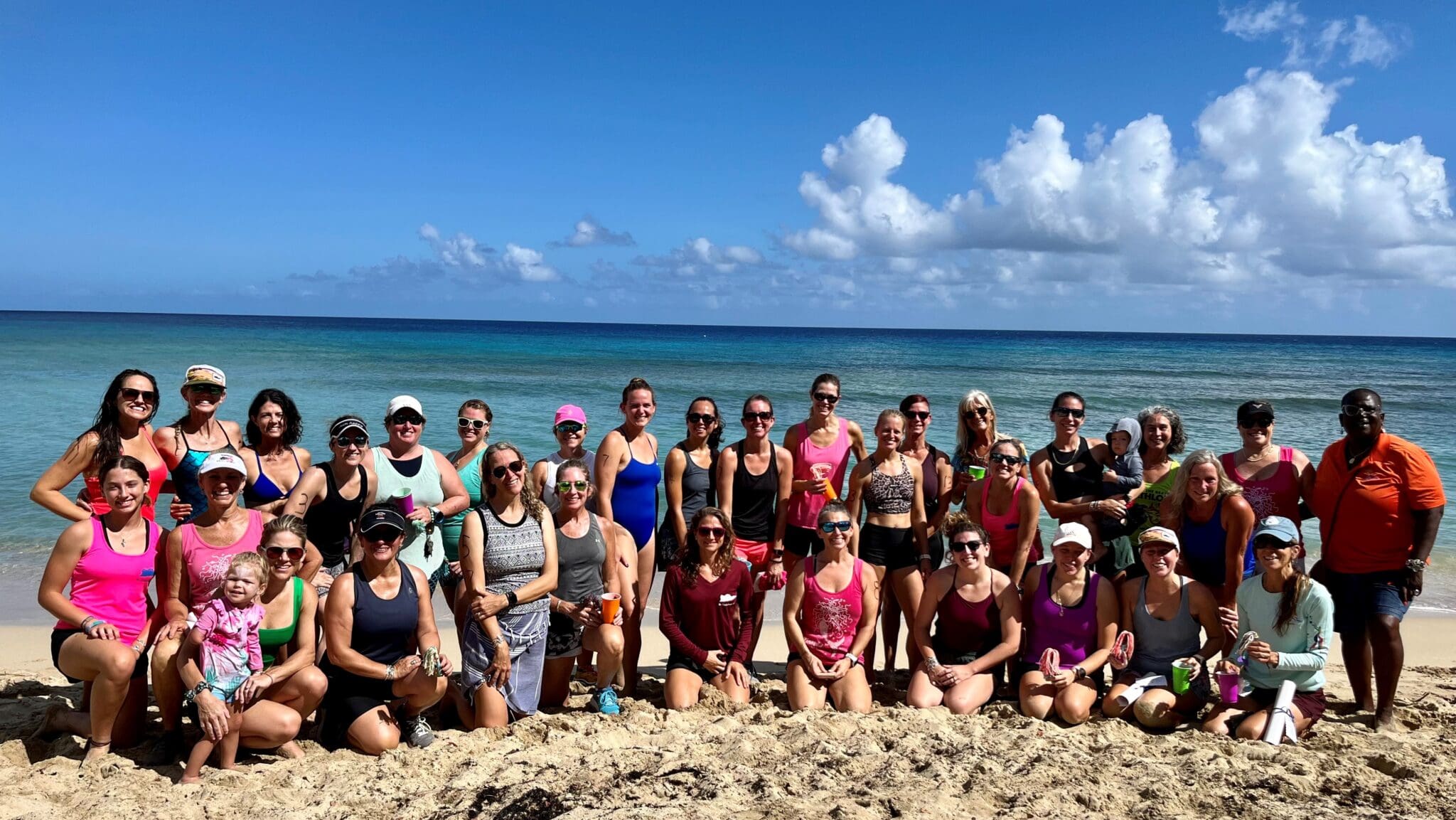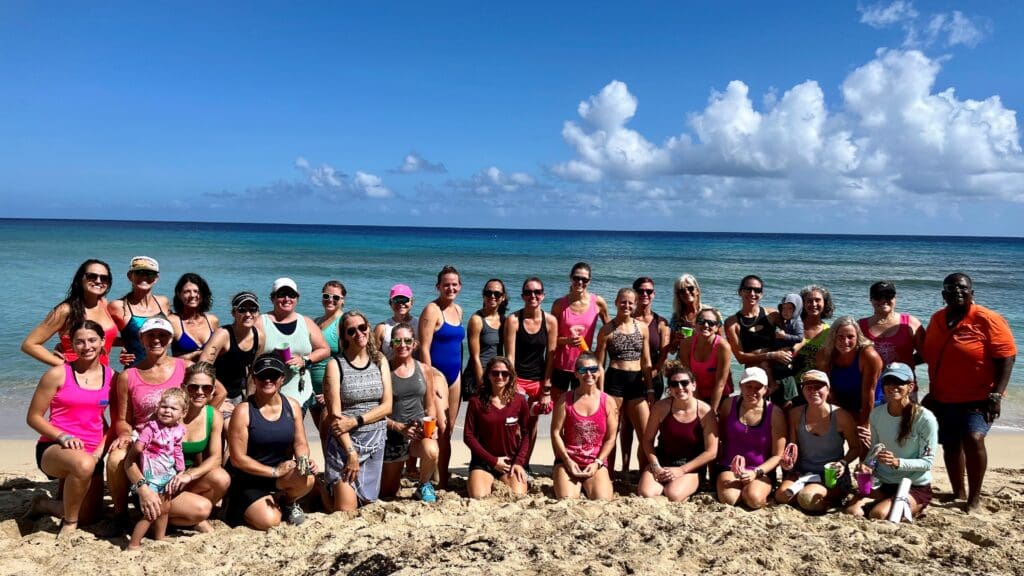 There was a mermaid sighting early Sunday morning at Cane Bay Beach. As 30+ women on St. Croix gathered at the beach for the annual Mermaid Mixer, there was a special vibe in the air as they celebrated their uniqueness and common bonds.
The Mermaid Mixer organizers, a group of athletes within the Virgin Islands Triathlon Federation, plan the women-only event as a way to bring women together while offering a fun way to stay fit. The format of the event is one like no other.
Each woman signs up as a swimmer or a runner. After all participants have registered for the event, two-person relay teams are formed by randomly selecting a swimmer and a runner for each team.  The hope of the organizers is that each person is paired with a woman she hasn't previously met, thereby meeting someone new.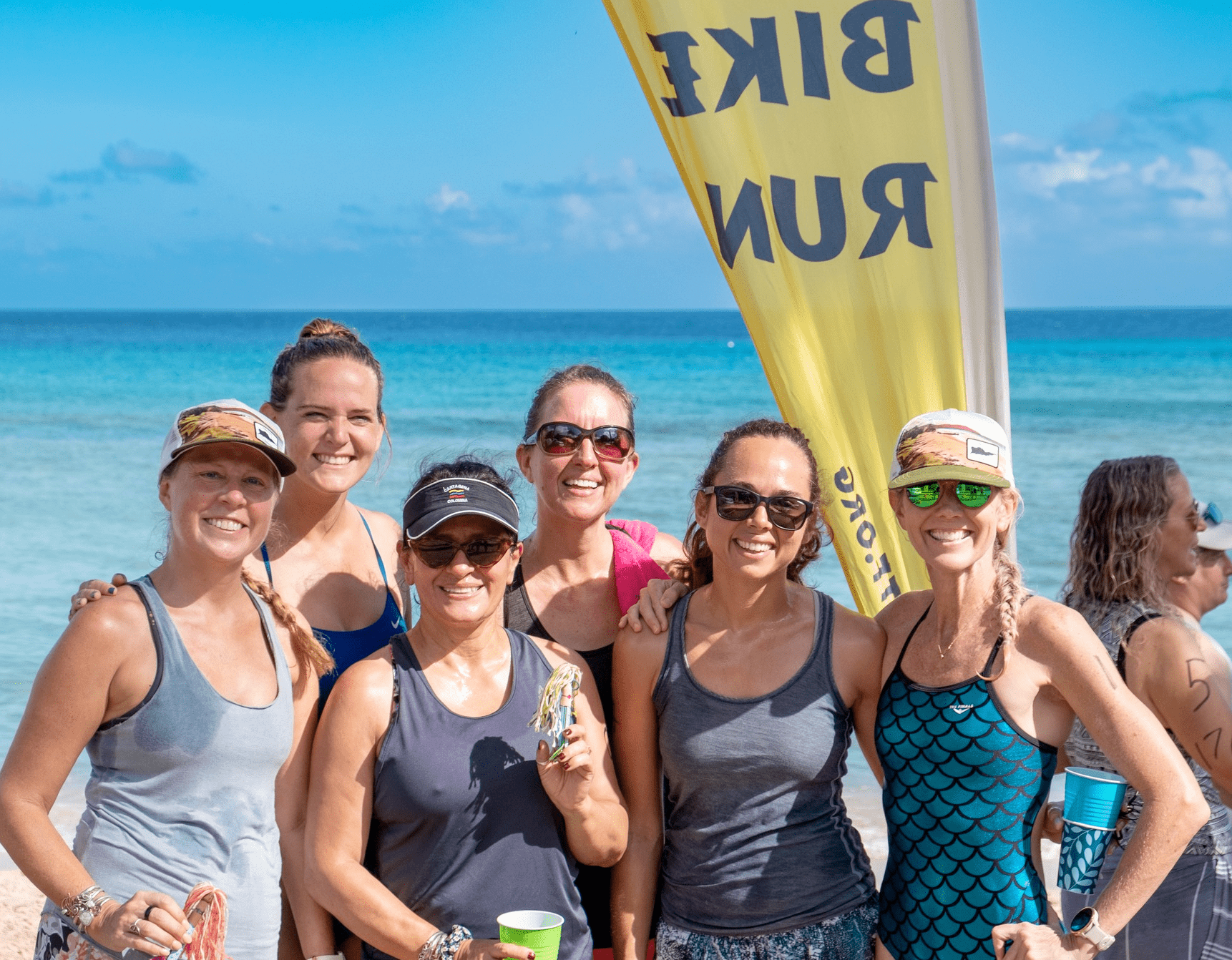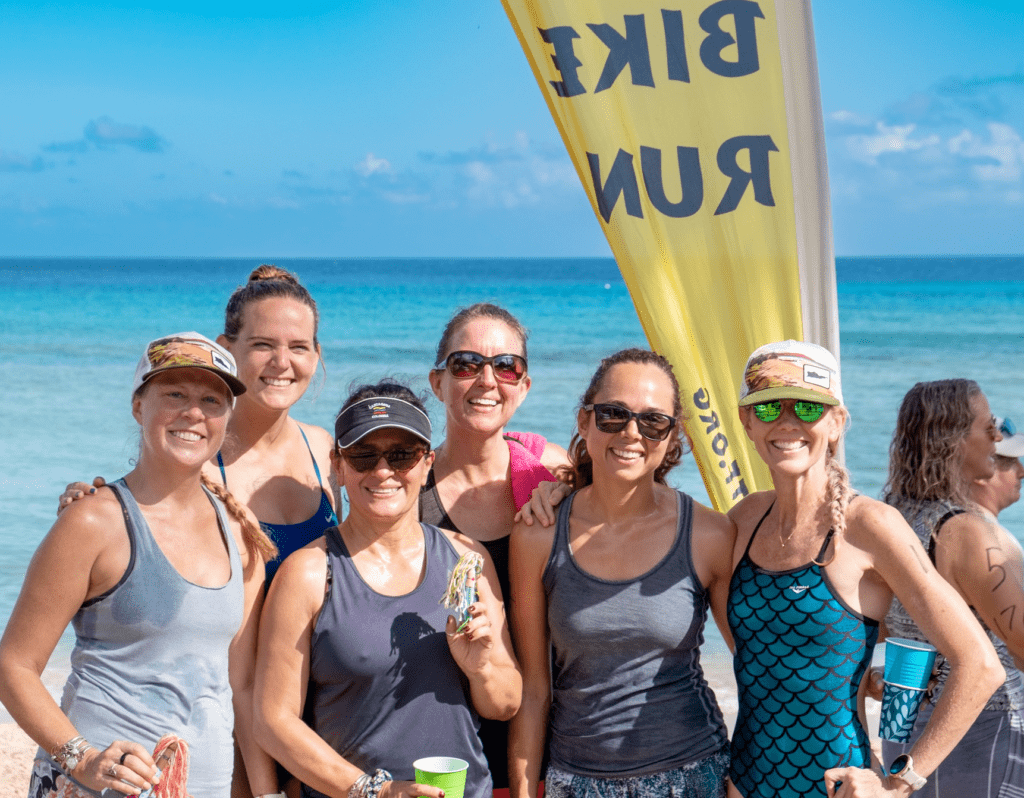 Sixteen teams were formed, with the swimmer charged with swimming 400 meters and the runner running 2 miles. Since competition was not the focus of the event, no splits nor final times were taken.
Several local businesses and individuals donated items to the raffle drawing: Belle Sorelle, The Frame Up, The Buccaneer, Heidi Snow, Mutiny Island Vodka, Dulcie Crowther, Beeston Hill Health and Wellness Center, and Rouge Café.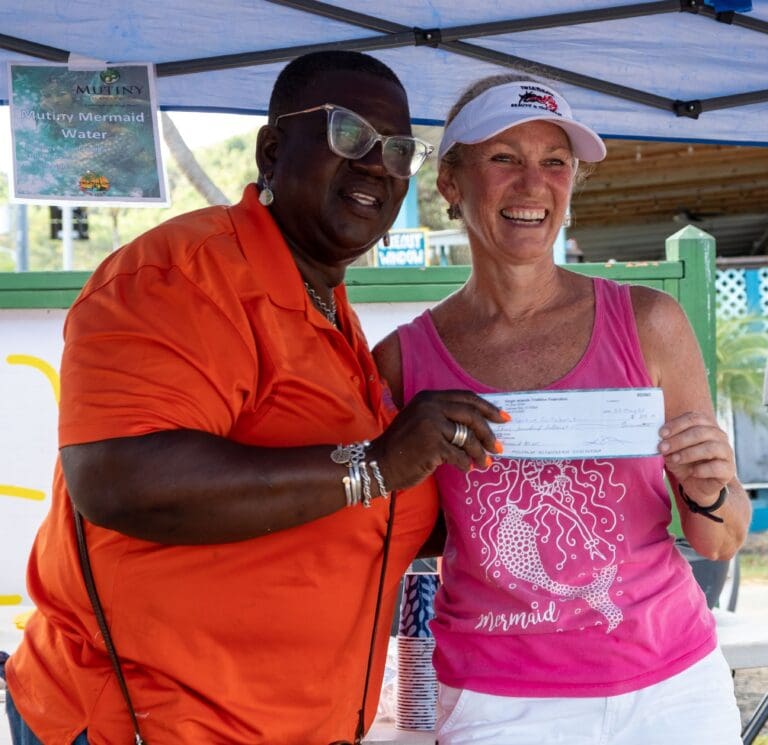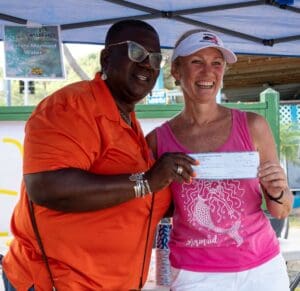 In support of Mental Health Awareness, the Mermaid Mixer Committee donated the proceeds of the event to The Collective Collaboration to aid in their mission of helping the homeless on St. Croix. Karen Dickenson, the founder of the nonprofit, was present to receive the $300 donation.
For more information on multi-sport events, contact 277-4771.