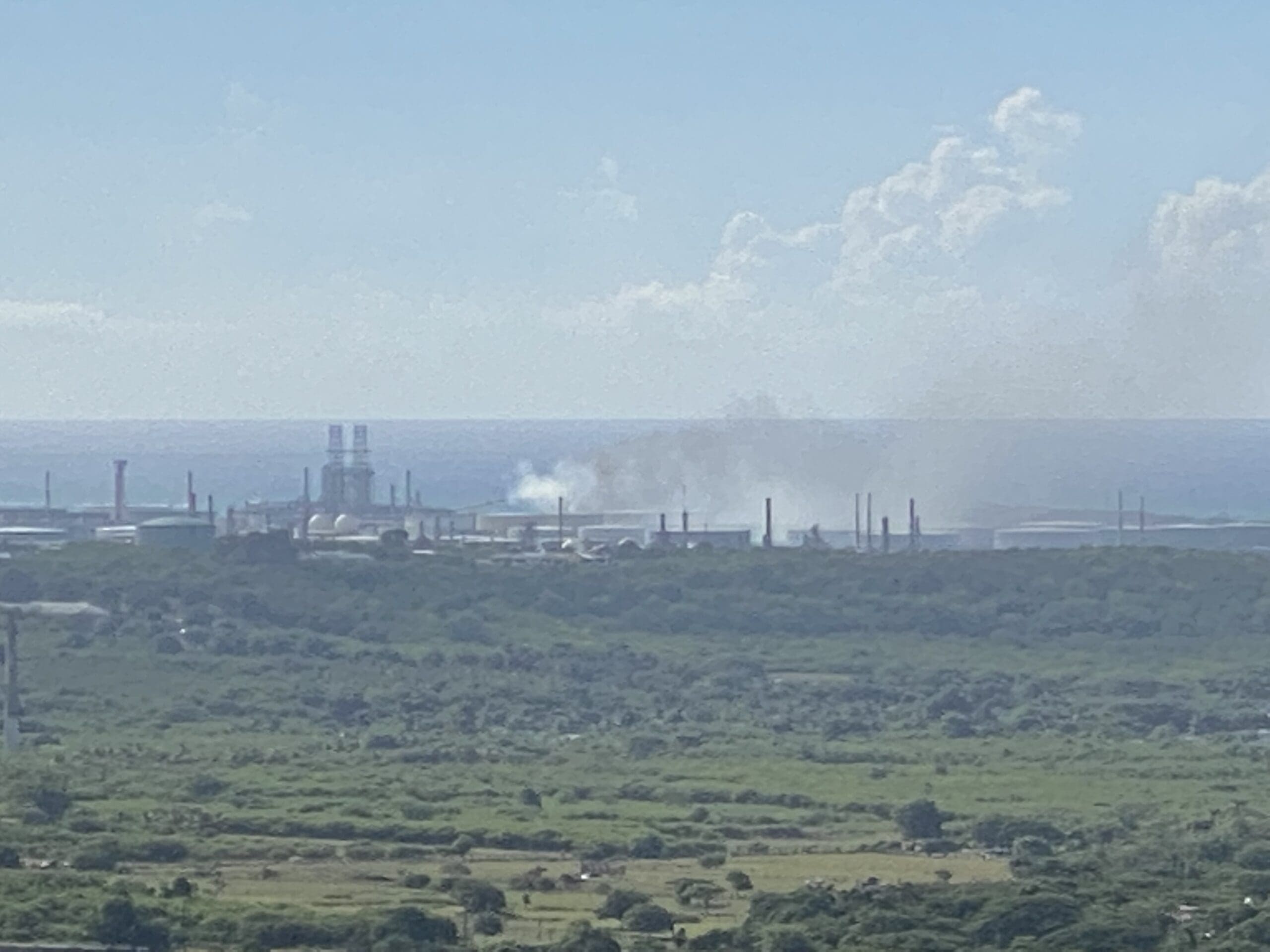 An attorney for owners of St. Croix's oil refinery told a panel of judges Wednesday morning that the Environmental Protection Agency was disregarding carefully worded laws in requiring the petroleum plant to reapply for pollution emissions permits.
Andrew C. Simpson, representing Port Hamilton Refining and Transportation, said the EPA's November decision that the refinery needed new Prevention of Significant Deterioration permits was wrong because there was no new construction activity. Port Hamilton was simply restarting an idle plant.
"The EPA is acting in a vacuum and not even considering what the statute itself says," Simpson told the court. It's a position Gov. Albert Bryan Jr. has endorsed.
Representing the EPA, attorney Heather E. Gange said restarting the refinery — essentially offline since being shuttered by previous owner Hovensa in 2012 — was like opening a new facility. A 2018 go-ahead given to then-refinery owners Limetree Bay Refining should not be considered binding, she said.
"The final page of that 2018 letter says, unequivocally, this is not a final determination of whether or not the PSD program applies to this facility," Gange said.
In 2018, Limetree was engaging in construction to bring the facility to a place where it could restart, she said, but attempts ended in disaster.
"Each time they tried to restart they had to shut down because they were fogging the island with toxic gas," Gange said. "Limetree spent three years and $4 billion in trying to resurrect that facility. They were never successfully able to restart."
As a result, the EPA ordered Limetree shut down for 60 days in May 2021. The company filed for bankruptcy that July.
Regardless of the history, PSD permits are there to anticipate and regulate what might happen in the future, Gange said.
Port Hamilton purchased the refinery in December 2021, believing it could operate under the Limetree permits, according to court documents. Those permits were issued under the administration of former President Donald Trump, which considered the refinery's restart the reactivation of an idled facility, not a new potential source of pollution.
Federal regulators inspected the refinery in September 2022 when Port Hamilton expressed interest in restarting the plant. What they found was a dangerous, poorly maintained facility. Gange called it "decrepit." What followed was a campaign to remove thousands of gallons of highly toxic chemicals from the refinery.
Simpson said Port Hamilton took the plant's valve and storage tank corrosion seriously and worked to carefully address the EPA's 90 specific concerns.
"Port Hamilton had a more conservative approach to mechanical integrity than is required by industry standards," he said. "There is every indication that Port Hamilton will indeed operate this refinery safely and in an environmentally appropriate manner and the EPA has plenty of power to ensure that that happens without imposing a standard that is intended to be applied at a construction setting."
Port Hamilton said in April that if new PSD permits were required — a process that could take three or more years — it may abandon the restart altogether.
It was not immediately clear when the court would rule on the case.