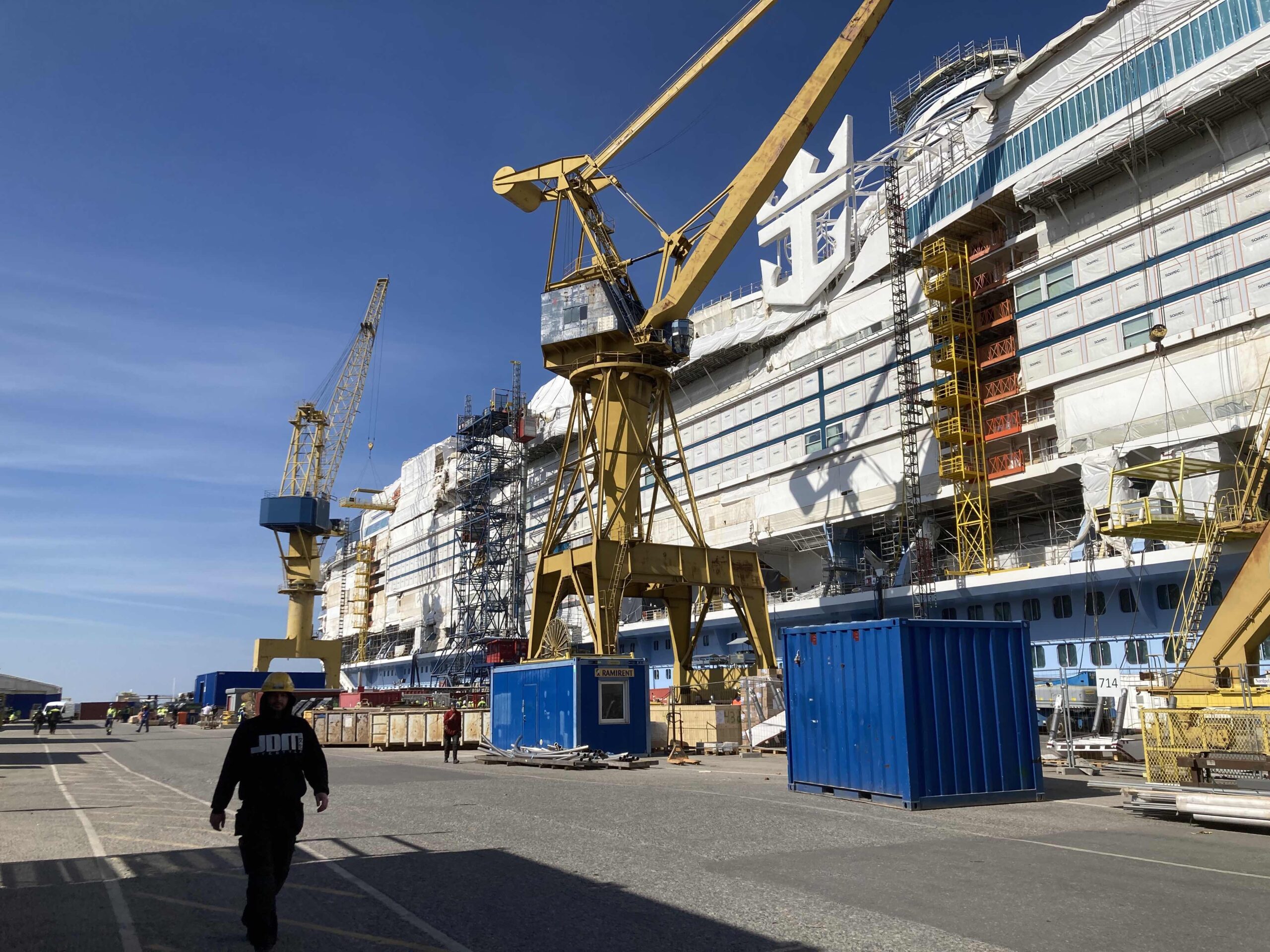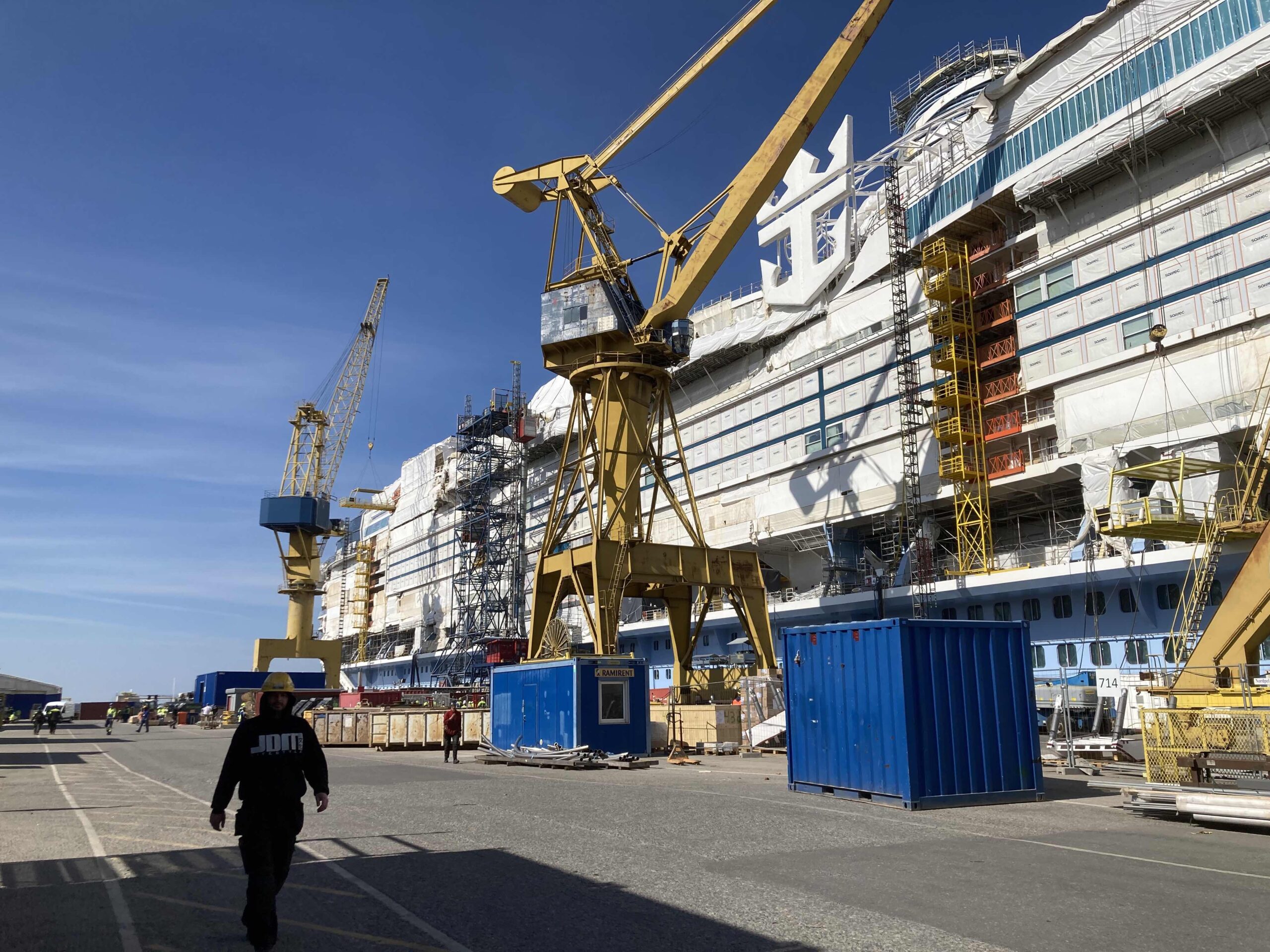 Ducking under coils of wire dangling overhead, people in dusty overalls, safety goggles, and hard hats pass each other in a dark labyrinth of silver ducting, fire safety warnings, and tripping hazards ready to challenge a steel-toe boot. A constant buzz-and-bang soundtrack tells of the work they do grinding and welding, polishing, painting, and hammering into place what will be the world's largest cruise ship come January.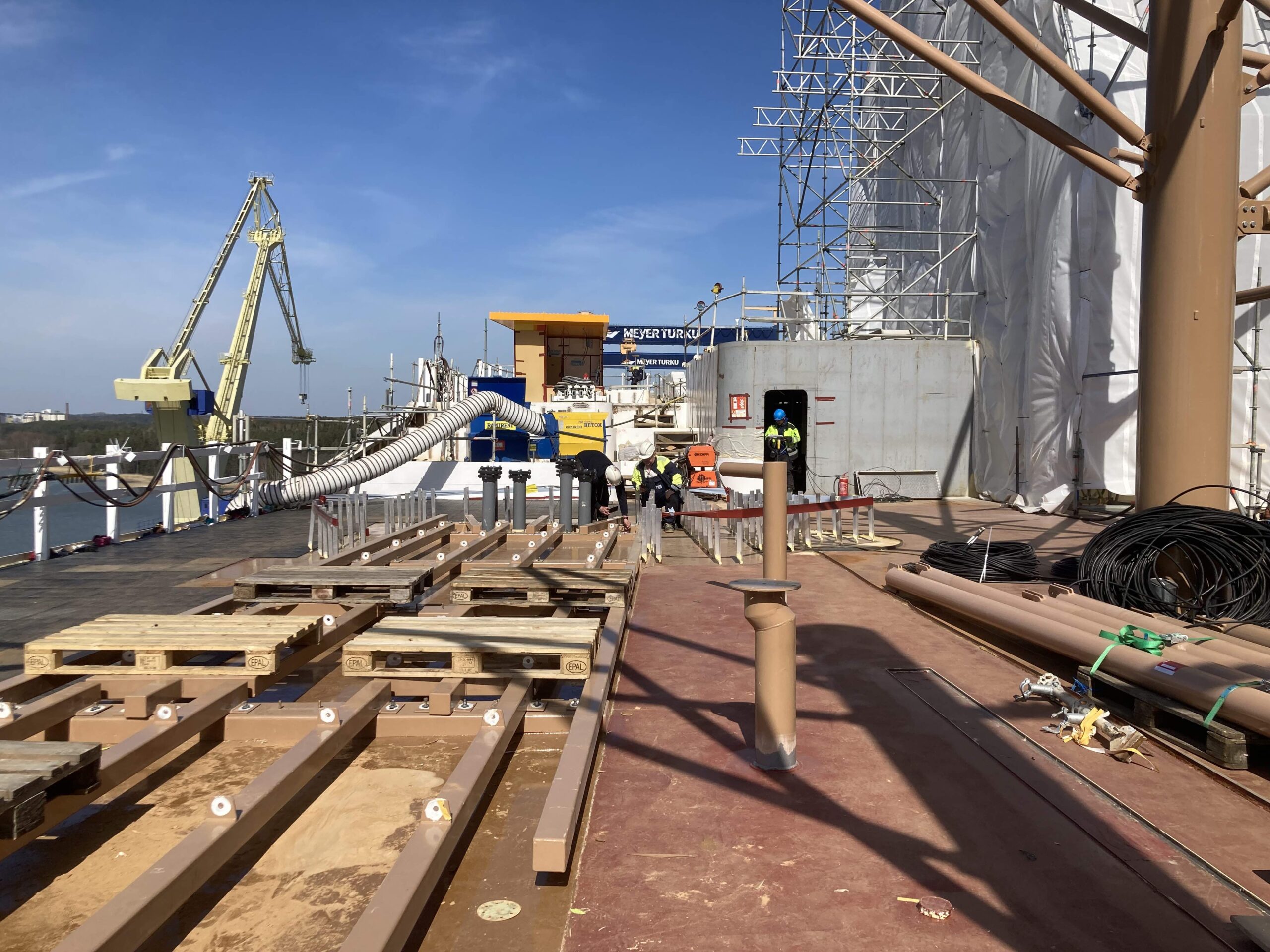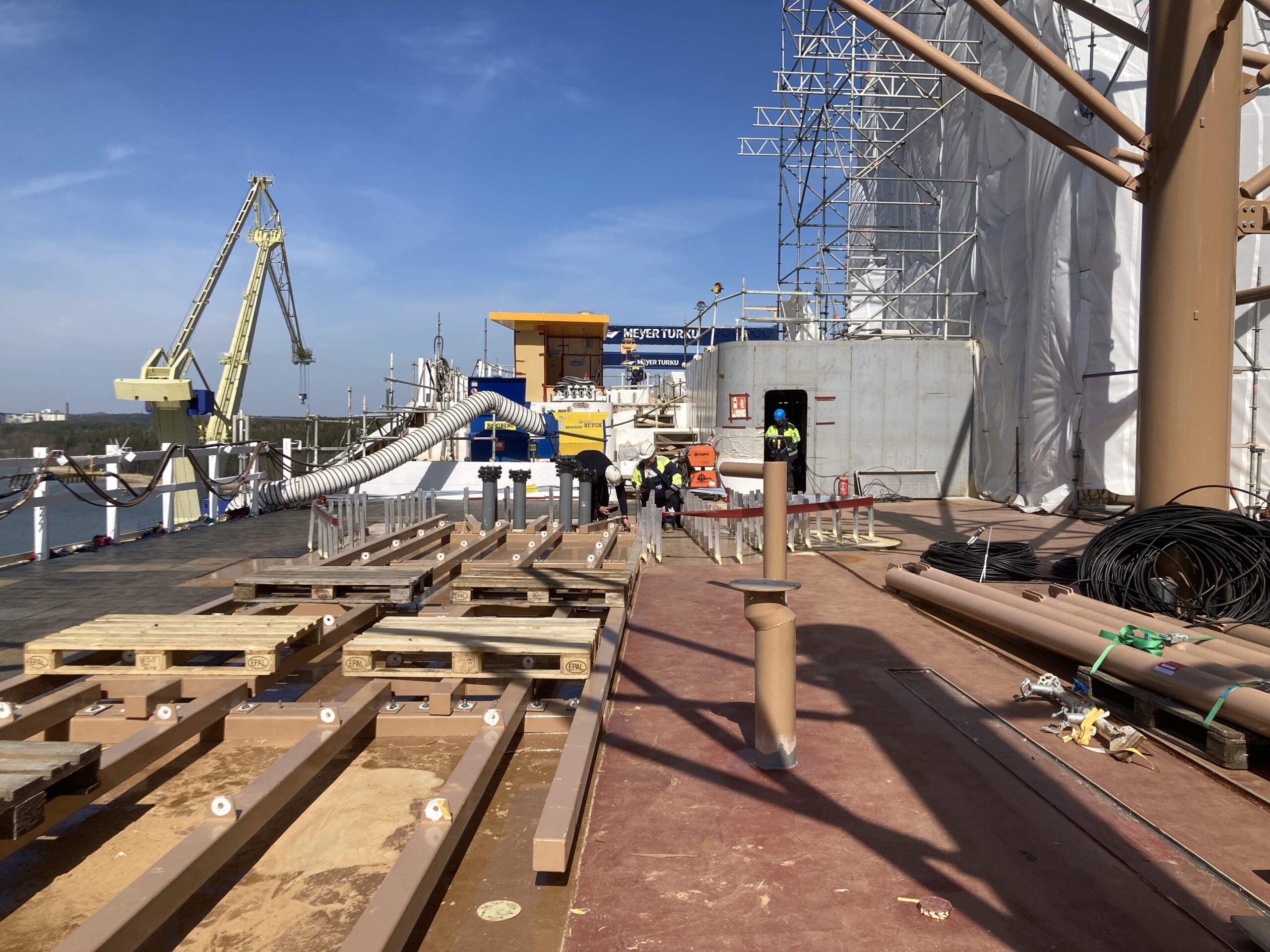 Visiting these men and women's Turku, Finland workspace — where 2,600 of them from 20 countries, working for countless subcontractors, are putting together Royal Caribbean's Icon Of The Seas — is a through-the-looking-glass moment.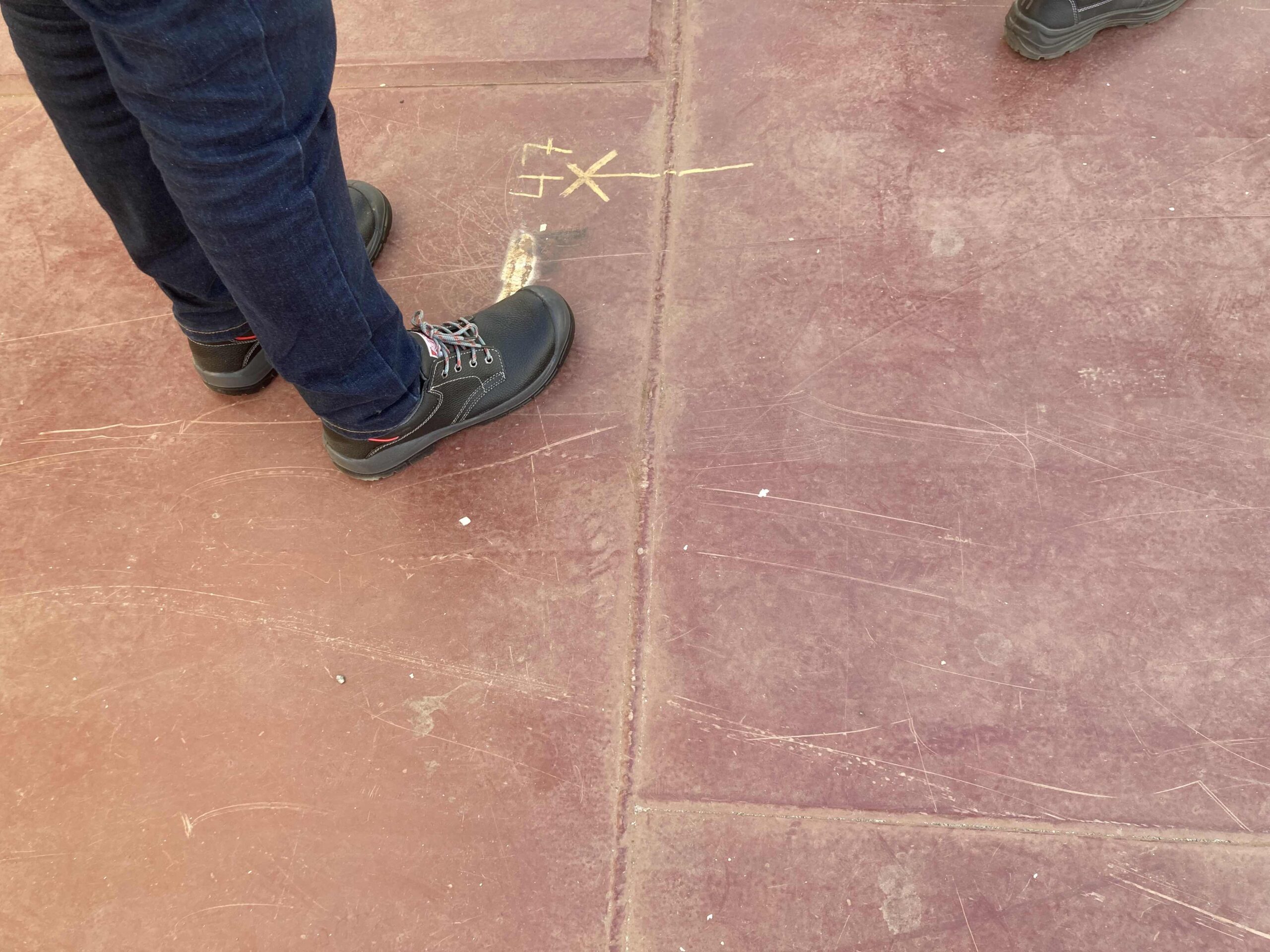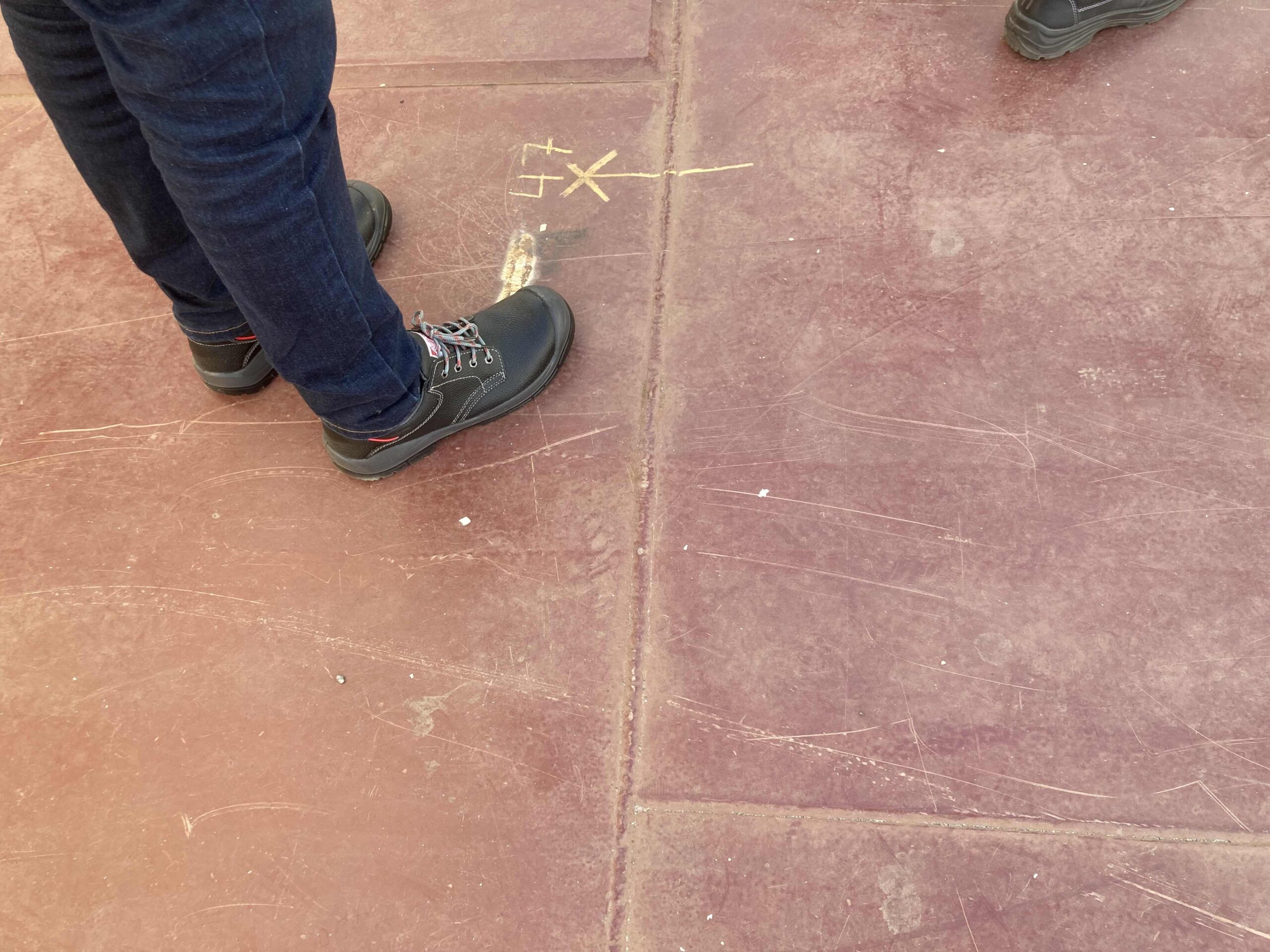 Furthering the disorientation, the sun doesn't set here at this time of year until nearly 11 p.m. and it's light again by 3 a.m. Sleep is for those very accustomed or those with heavy blackout curtains. But it's better than winter when the opposite daylight schedule is true.
We're very used to seeing cruise ships in the Virgin Islands. Marvels of size and complexity that they are, they're always well put together at that point. Encountering a still-under-construction behemoth like Icon, which will shuttle/house 7,530 passengers and 2,420 crew, will cause the average person to gasp and gape.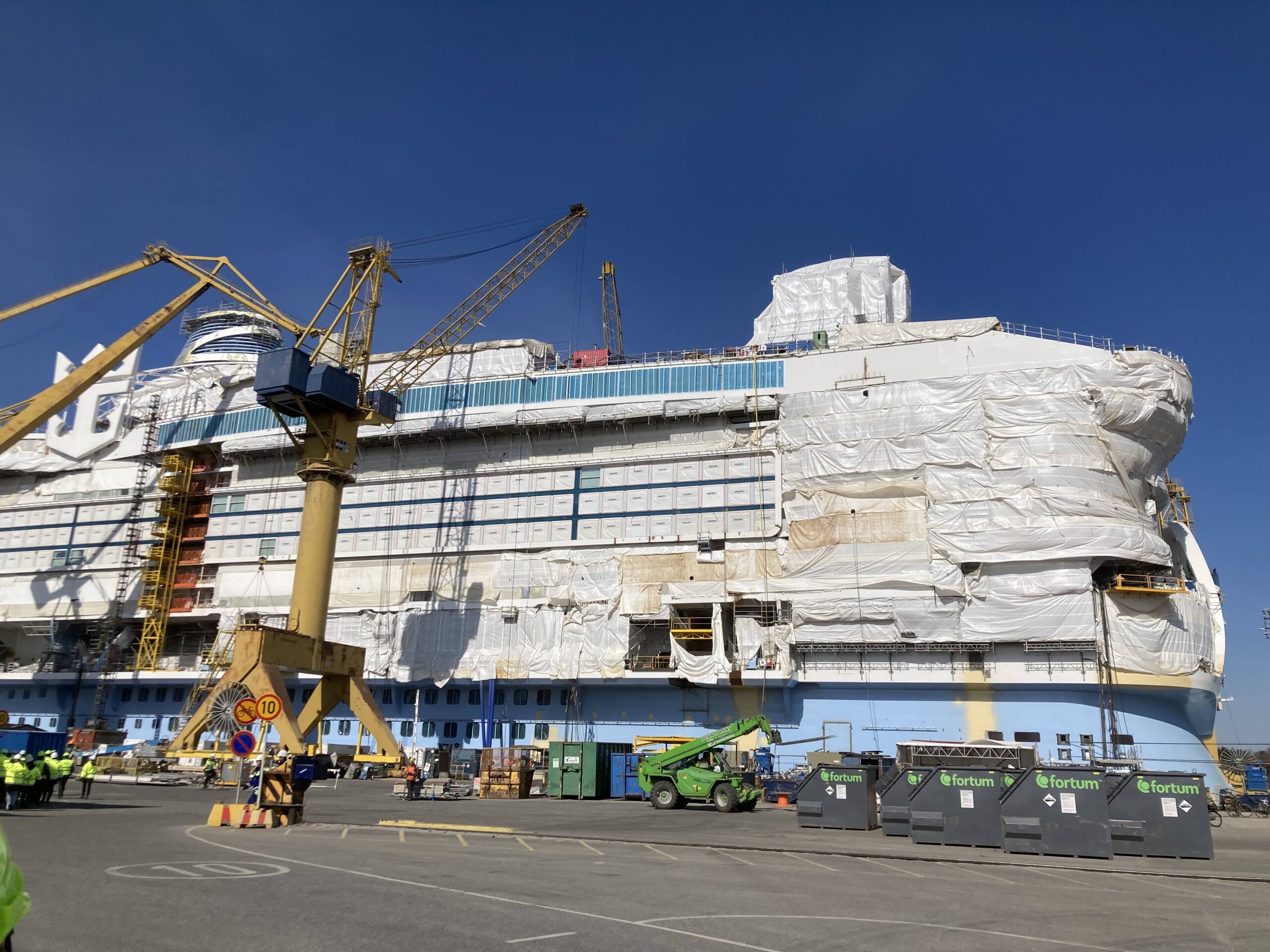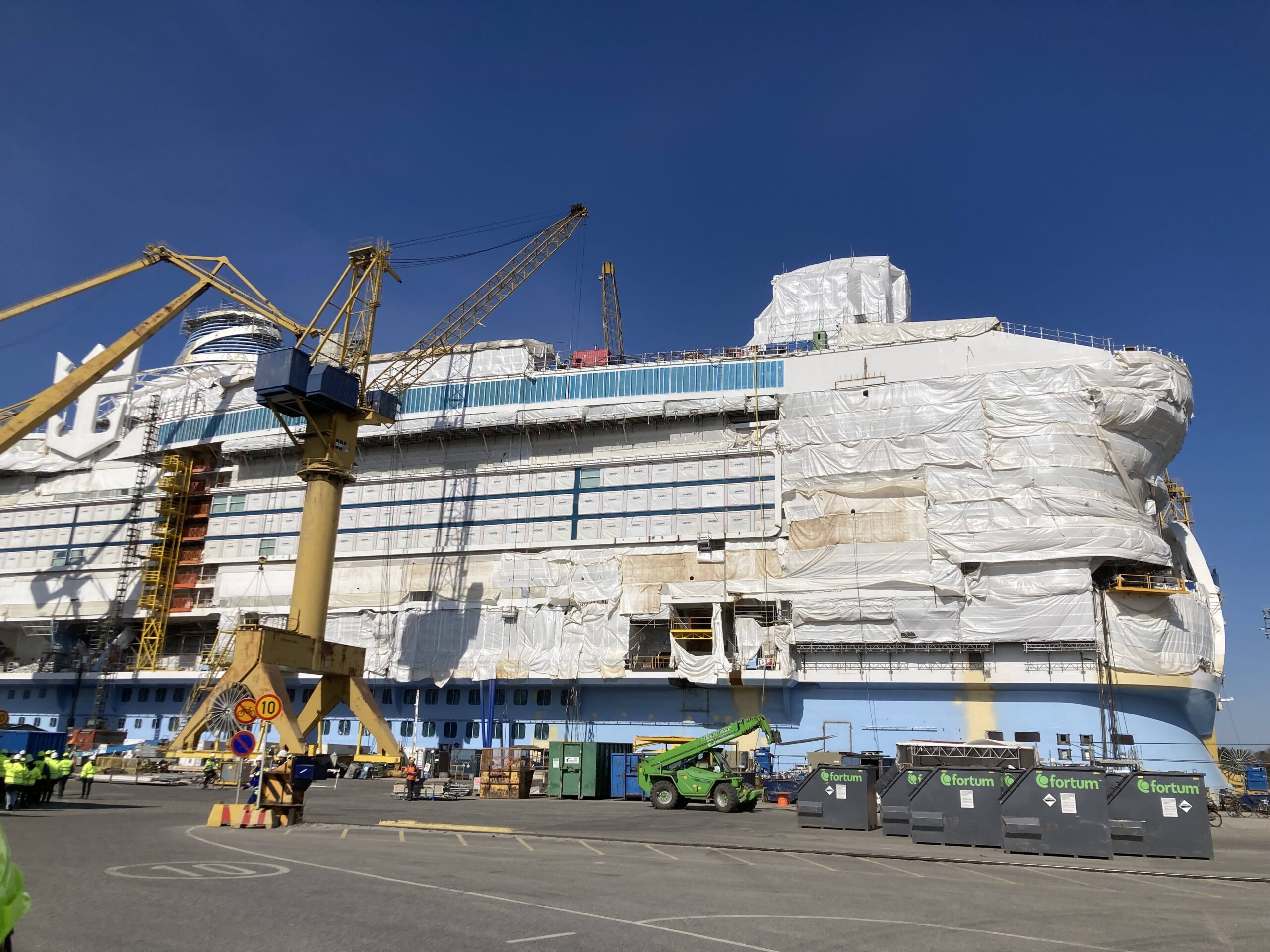 The 365-meter-long, 250,800-ton ship requires more than 12,000 kilometers of wiring. That's enough to stretch from Miami to Frederiksted 11 times.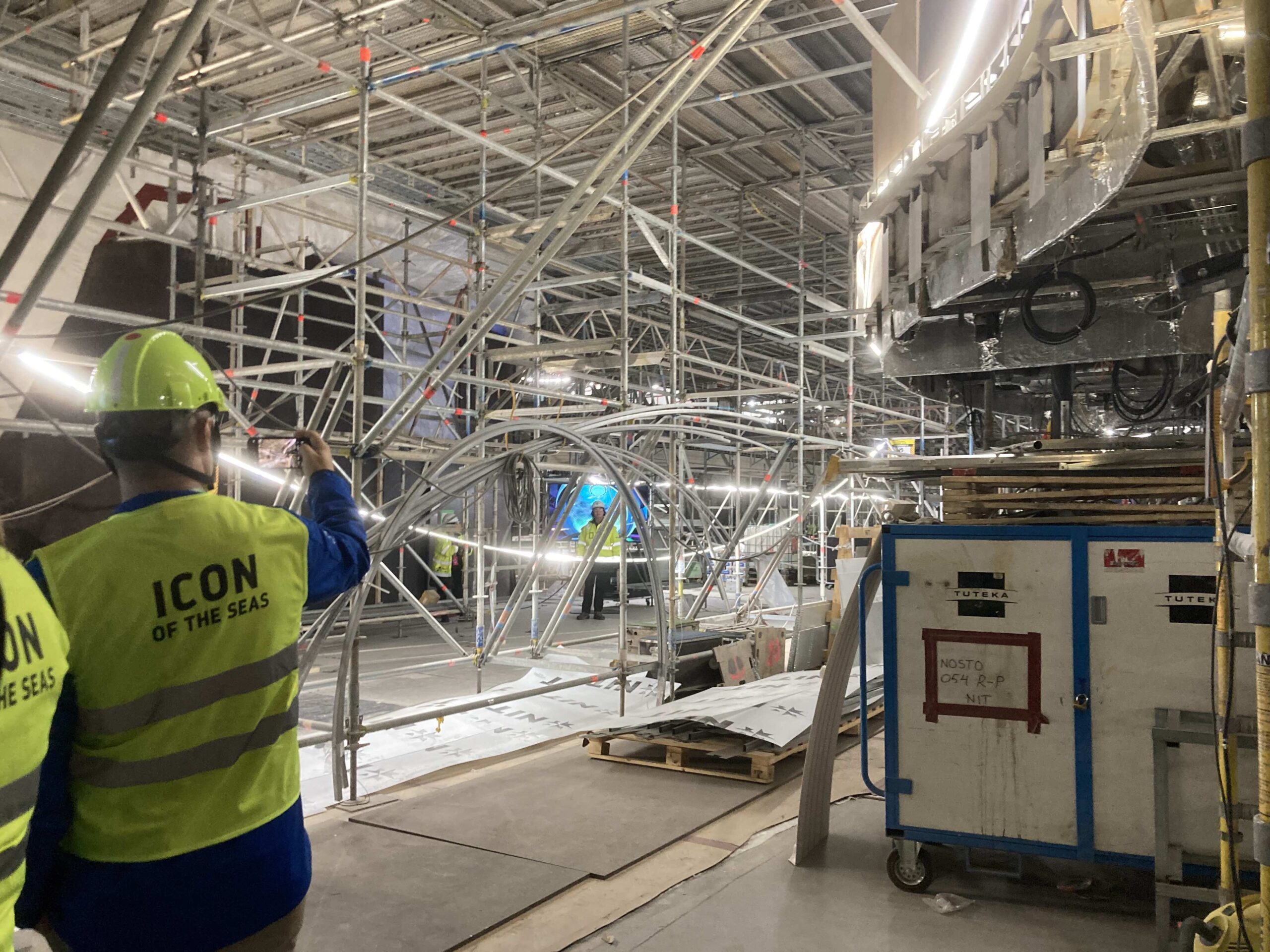 Officials at the Meyer Turku shipyard estimated this week they were about 70 percent done and needed roughly two million more work hours to have the ship ready for sea trials — the last testing stage before delivery to the cruise line.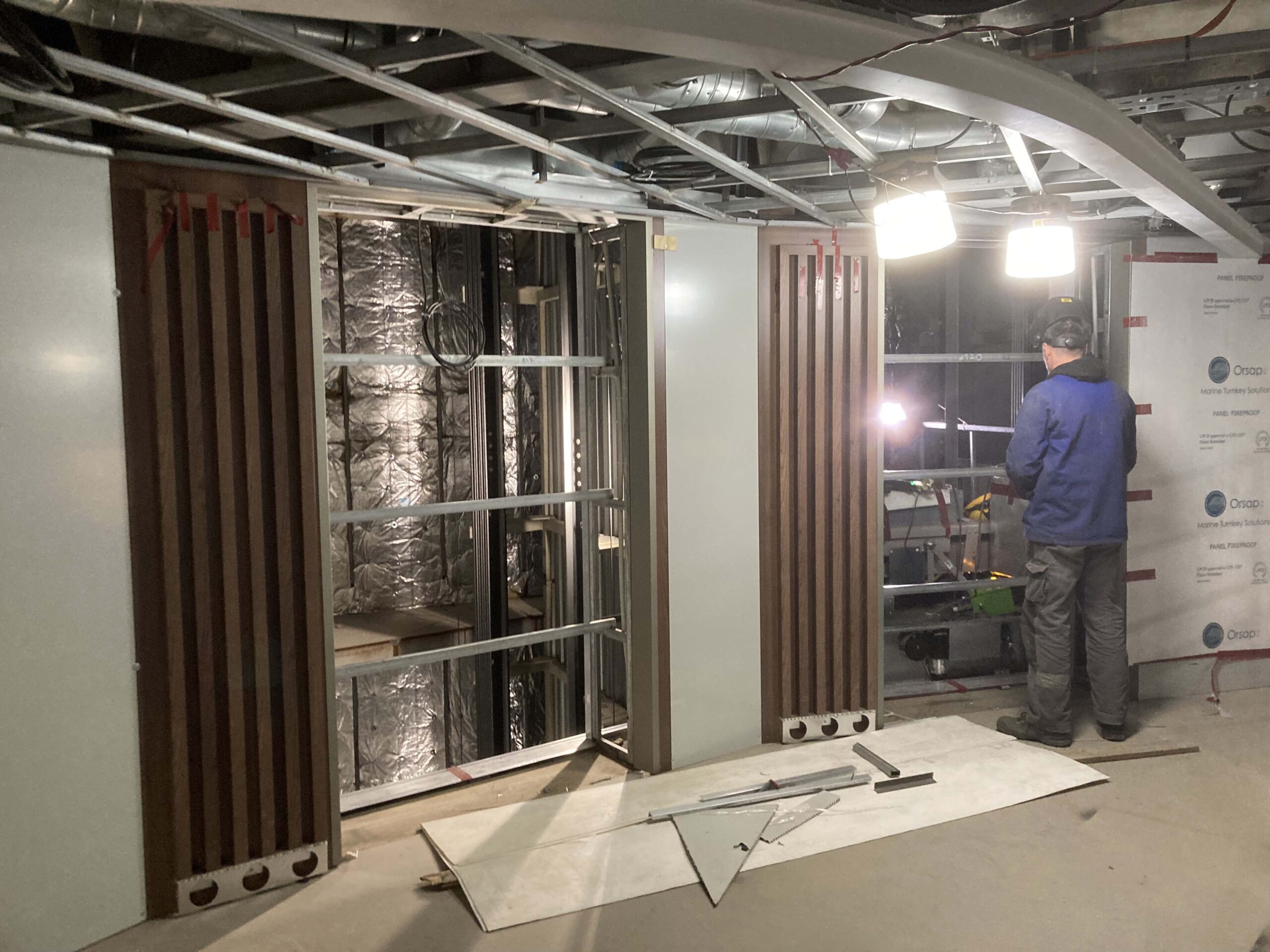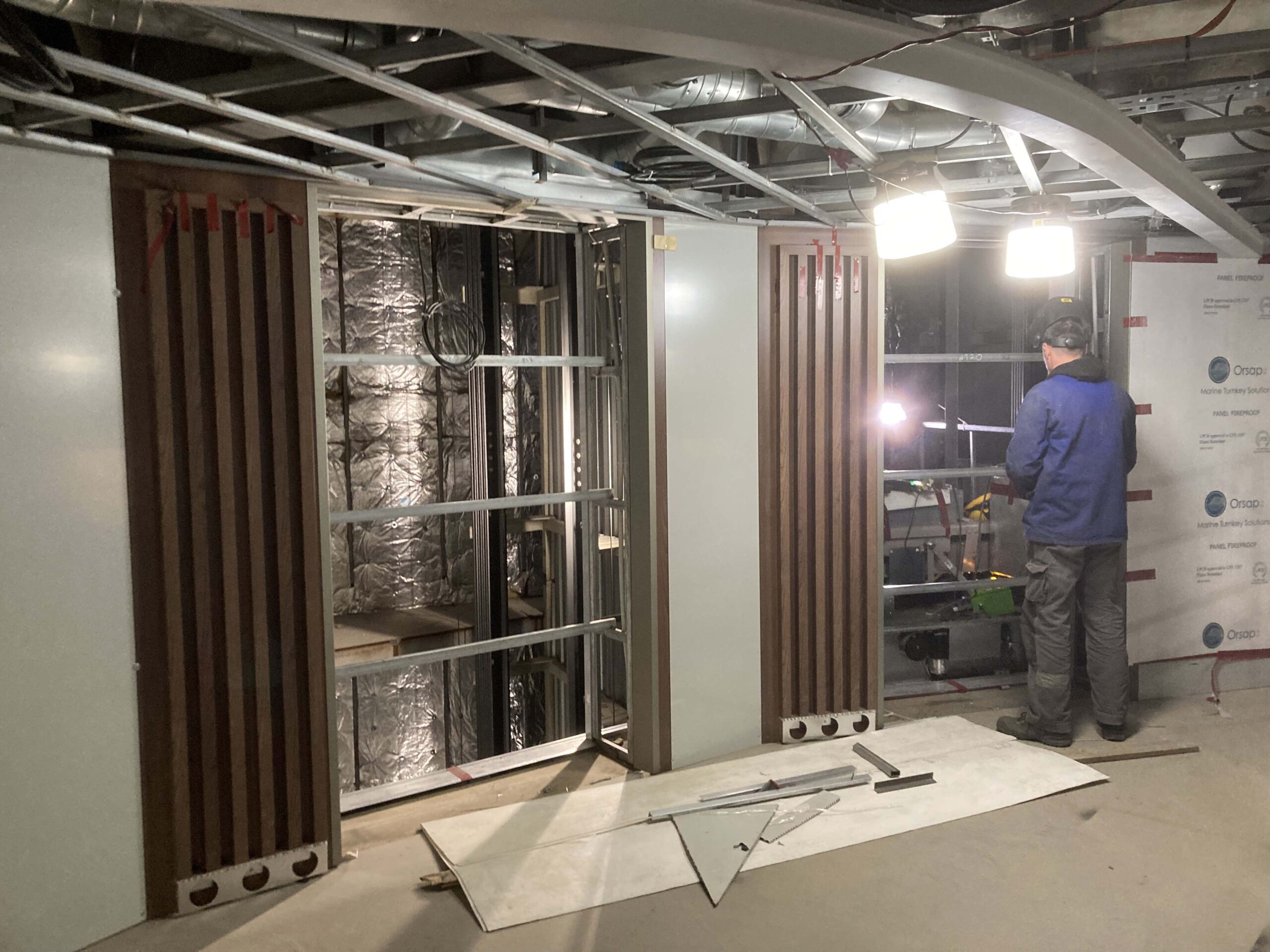 Design for the ship started six years ago, said Royal Caribbean Chairman Richard Fein. It underwent some 100 hull designs before the most-efficient hydrodynamics were found. Advanced, large cruise ships have long used air lubrication systems to reduce friction with the sea. This is a series of tiny holes along the ship's hull that bubble out air as the ship moves. Investment in these sorts of technologies has allowed the entire cruise industry to save on fuel costs and wasteful fuel usage.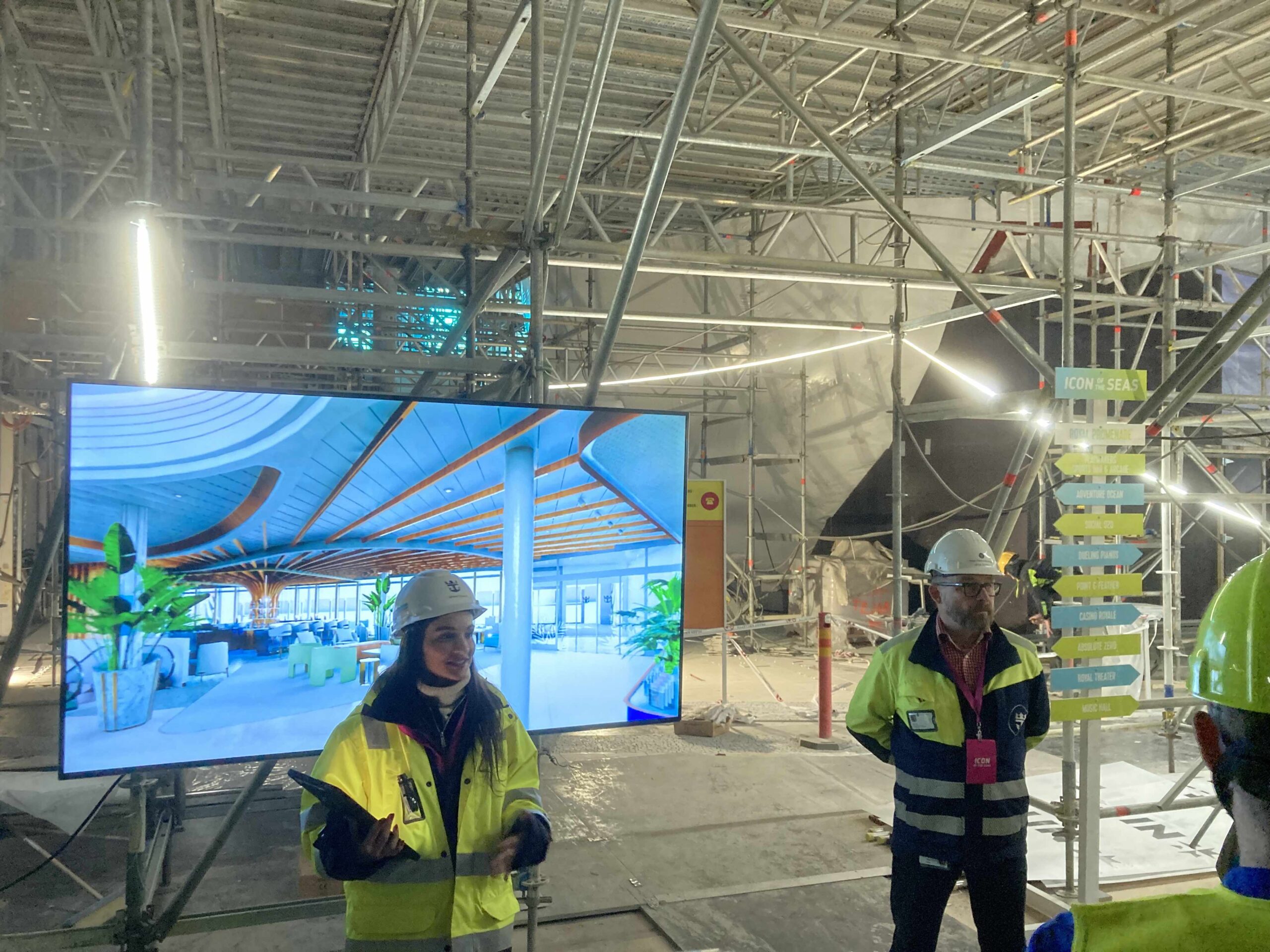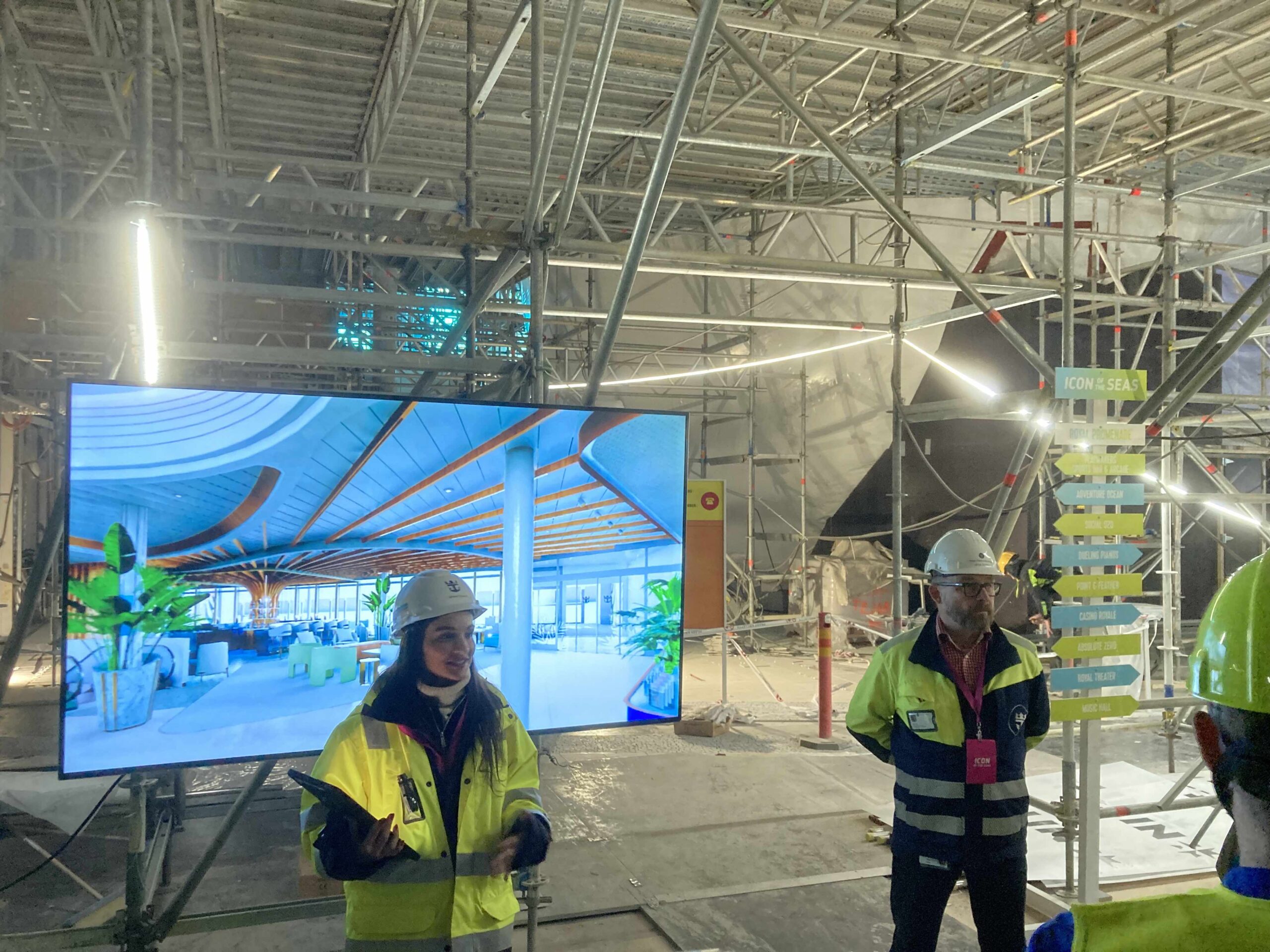 Icon takes this a step further, using cleaner-burning liquified natural gas as its primary fuel source, as well as cutting-edge fuel cell technologies. It's the first cruise ship of size to utilize this dual energy source.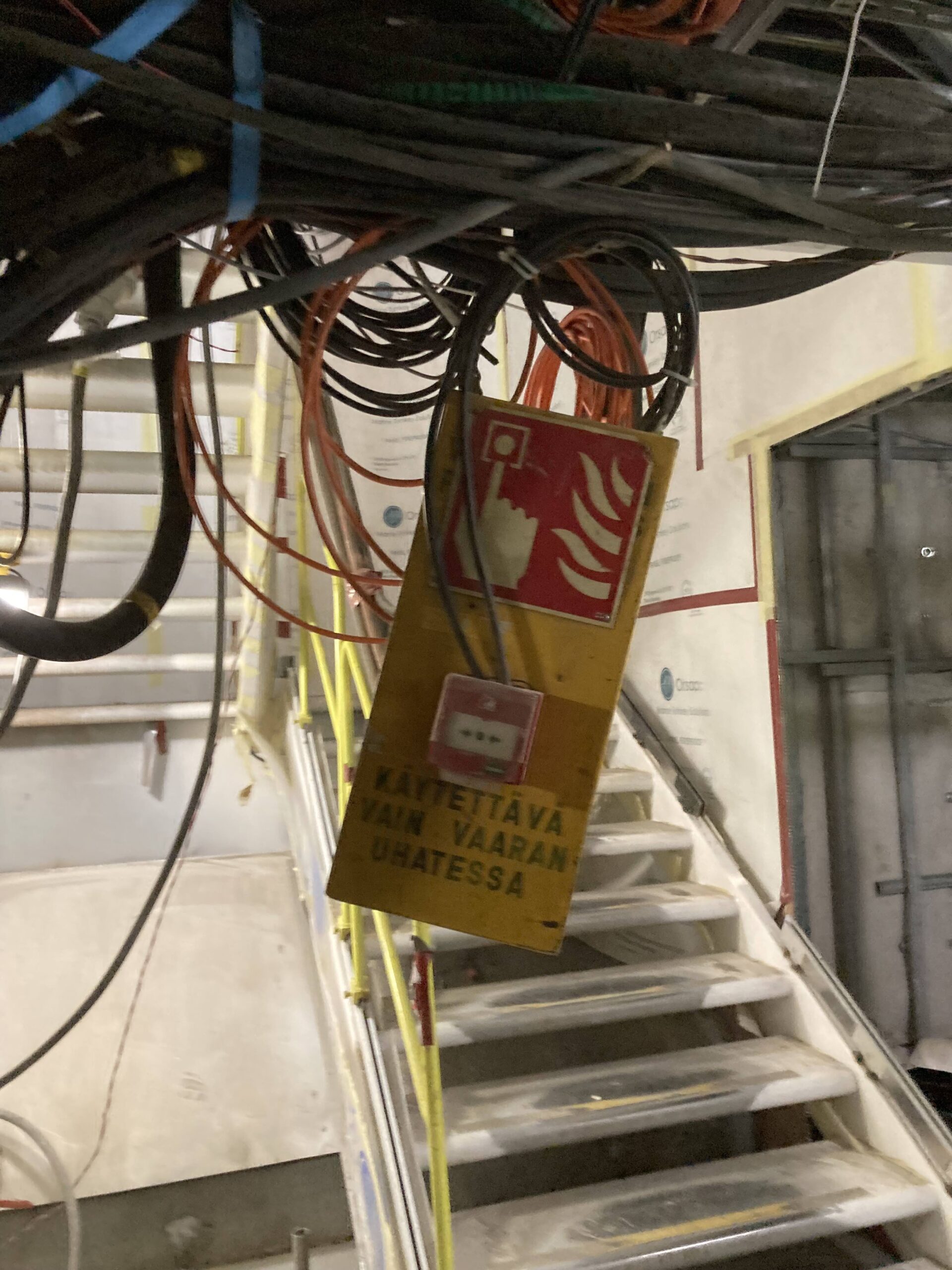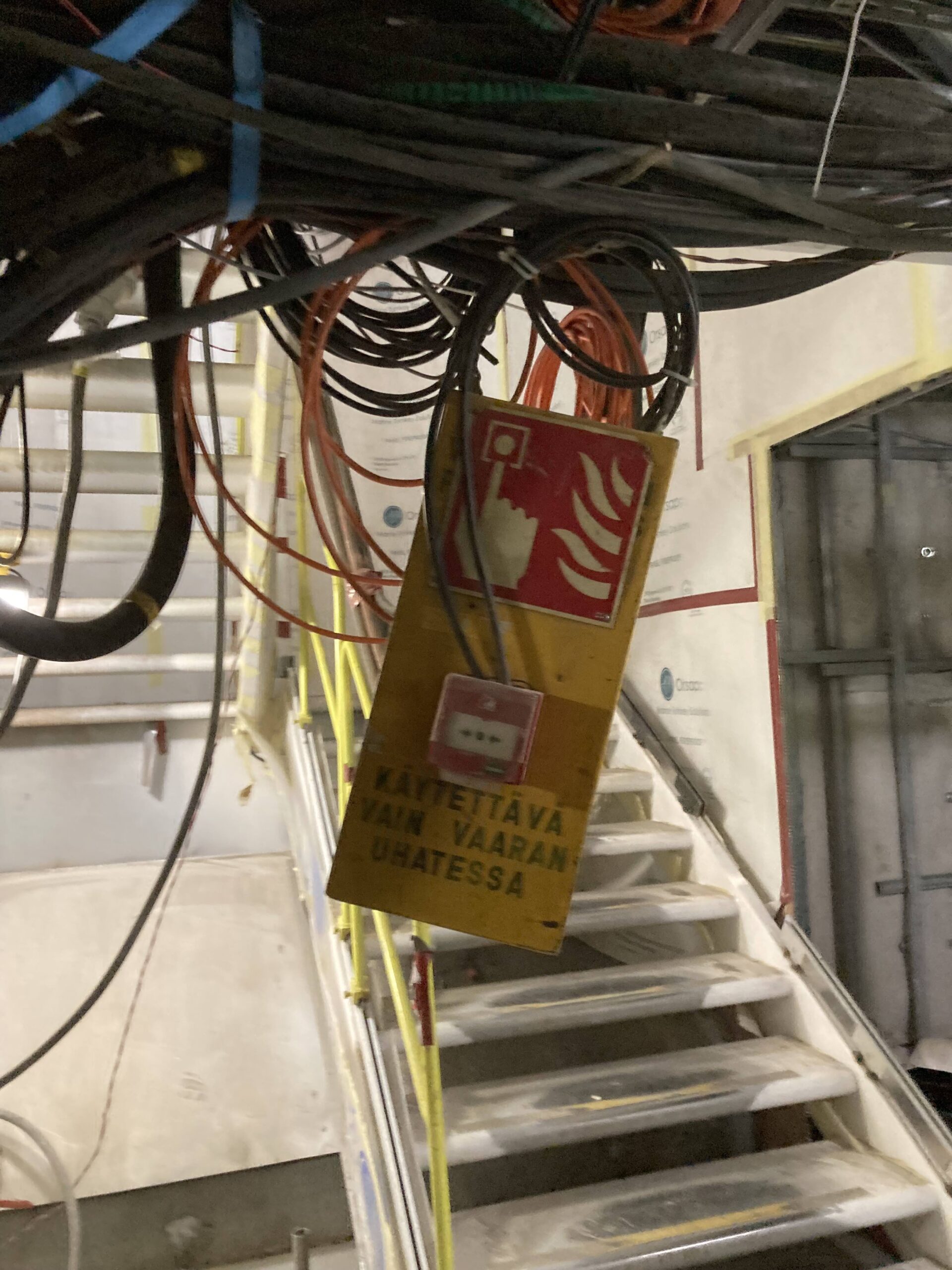 The liquified natural gas, called LNG, is kept at very cold temperatures. Ship designers use the excess cold to aid in air conditioning functions. Likewise, excess heat from other engine departments is used to produce water on the ship. Icon's reverse osmosis and desalination plant creates 93 percent of the ship's freshwater needs, Royal Caribbean officials said. The entire ship is set up to be as energy efficient as possible, including first-of-their-kind systems for converting waste to energy while at sea.
To maximize efficiency by reducing the ship's overall weight, the high-tensile steel used is between nearly five inches thick and as thin as the eraser at the tip of a pencil.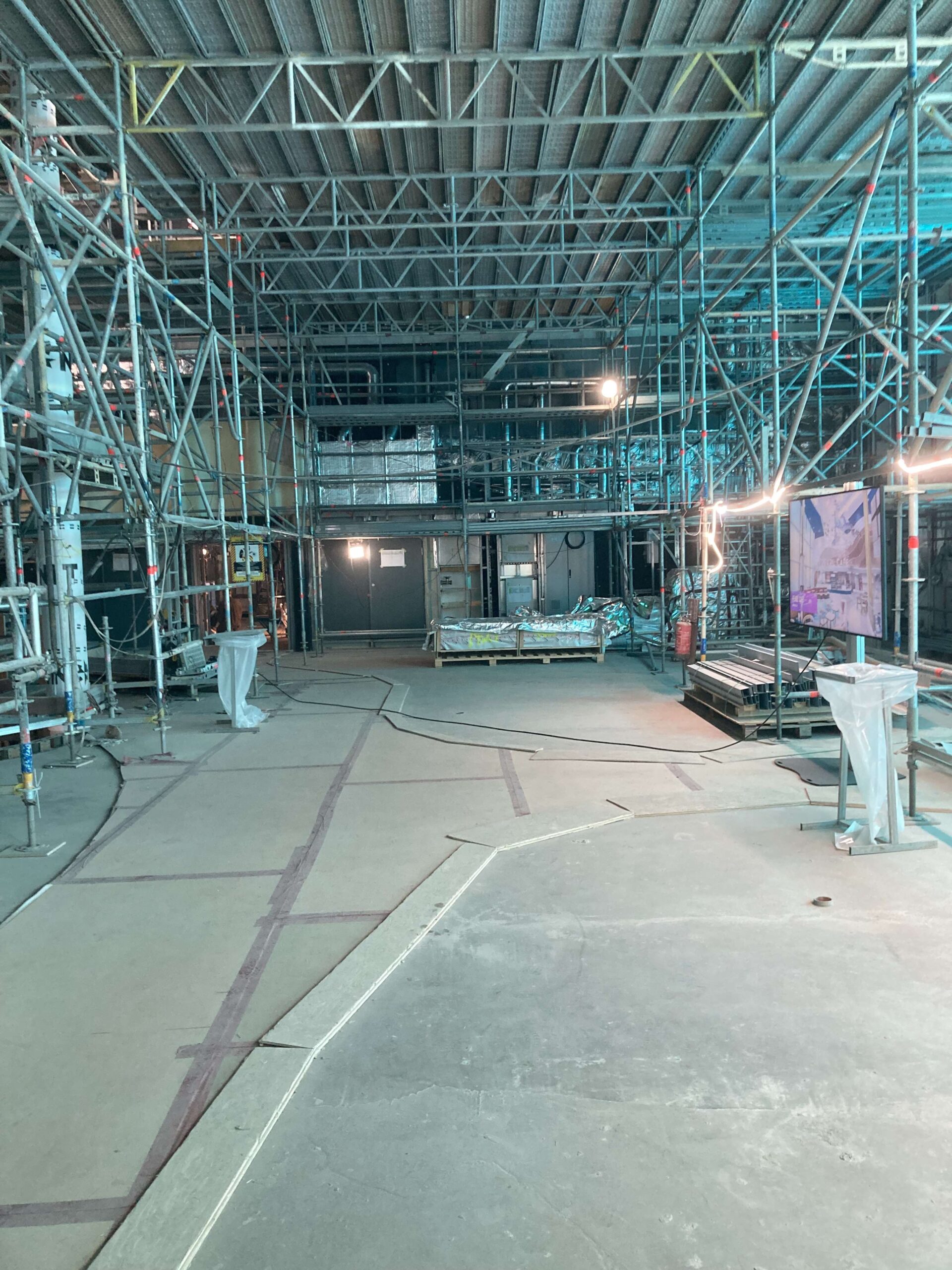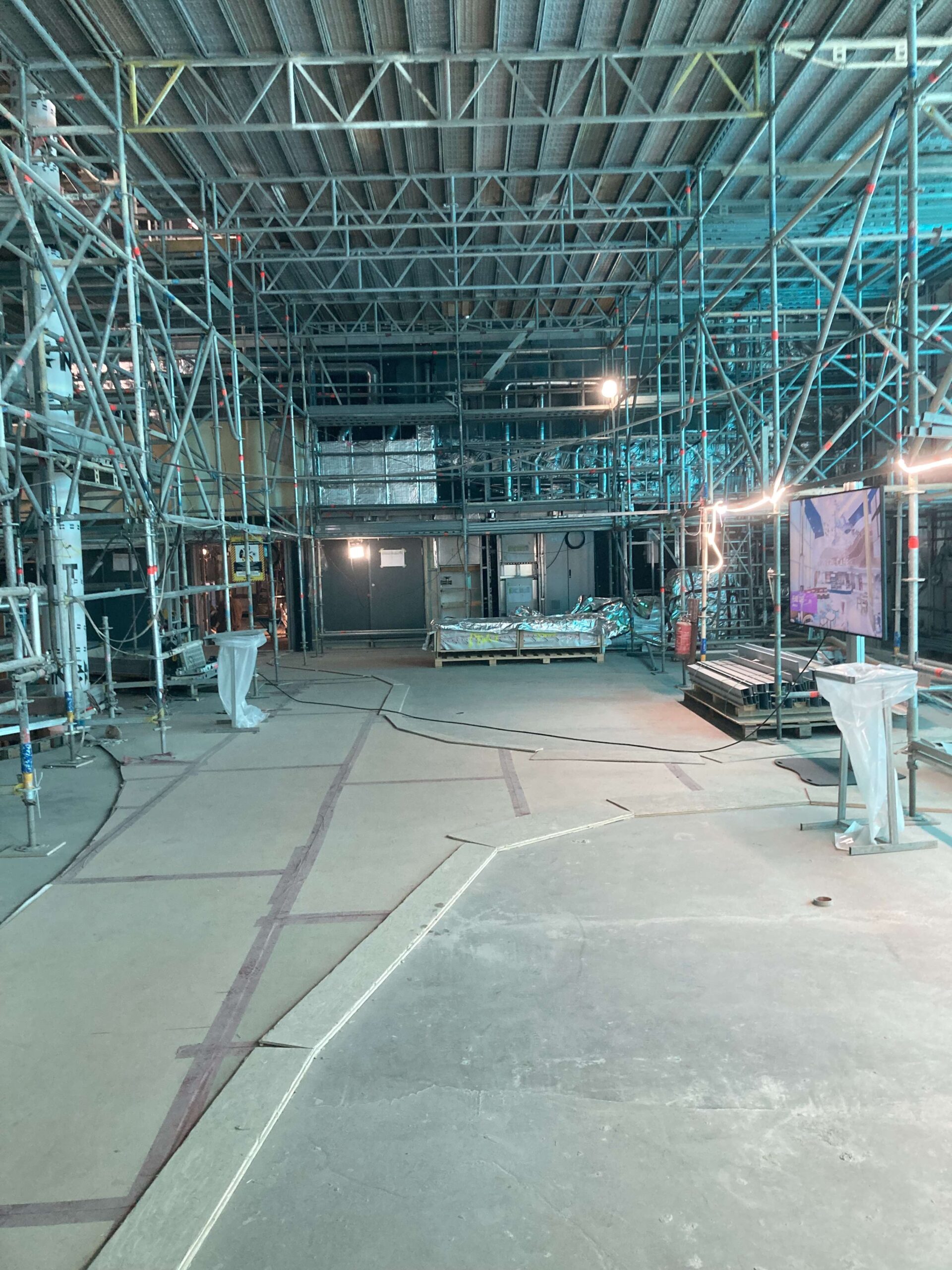 The metal for the ship's 20-decks, containing cabins and restaurants, swimming pools and other play areas, is largely welded together on the shore near where the massive hull floats. These enormous blocks, as they are called, are then lifted by some of the world's most powerful cranes onto the hull and further welded in place.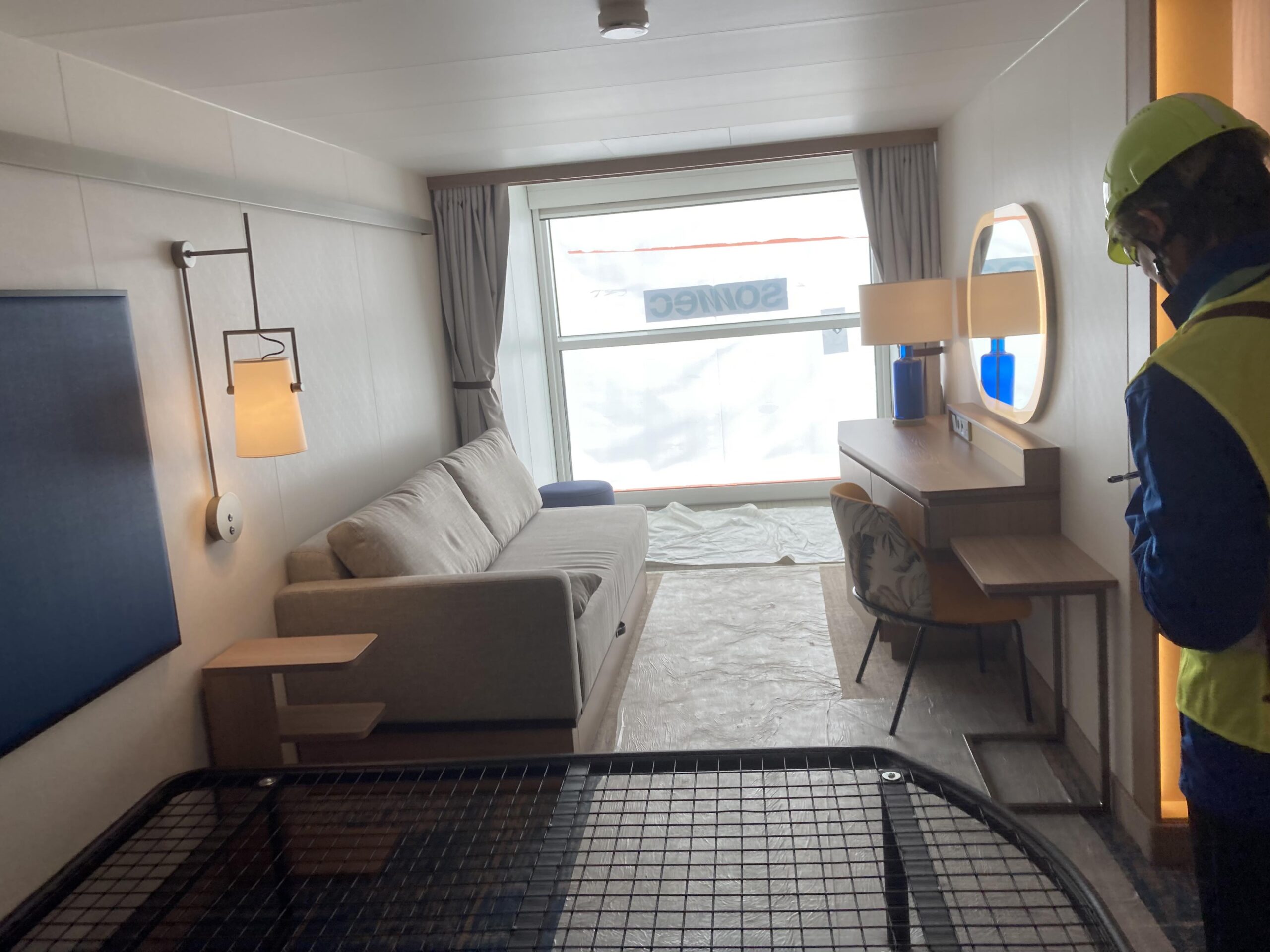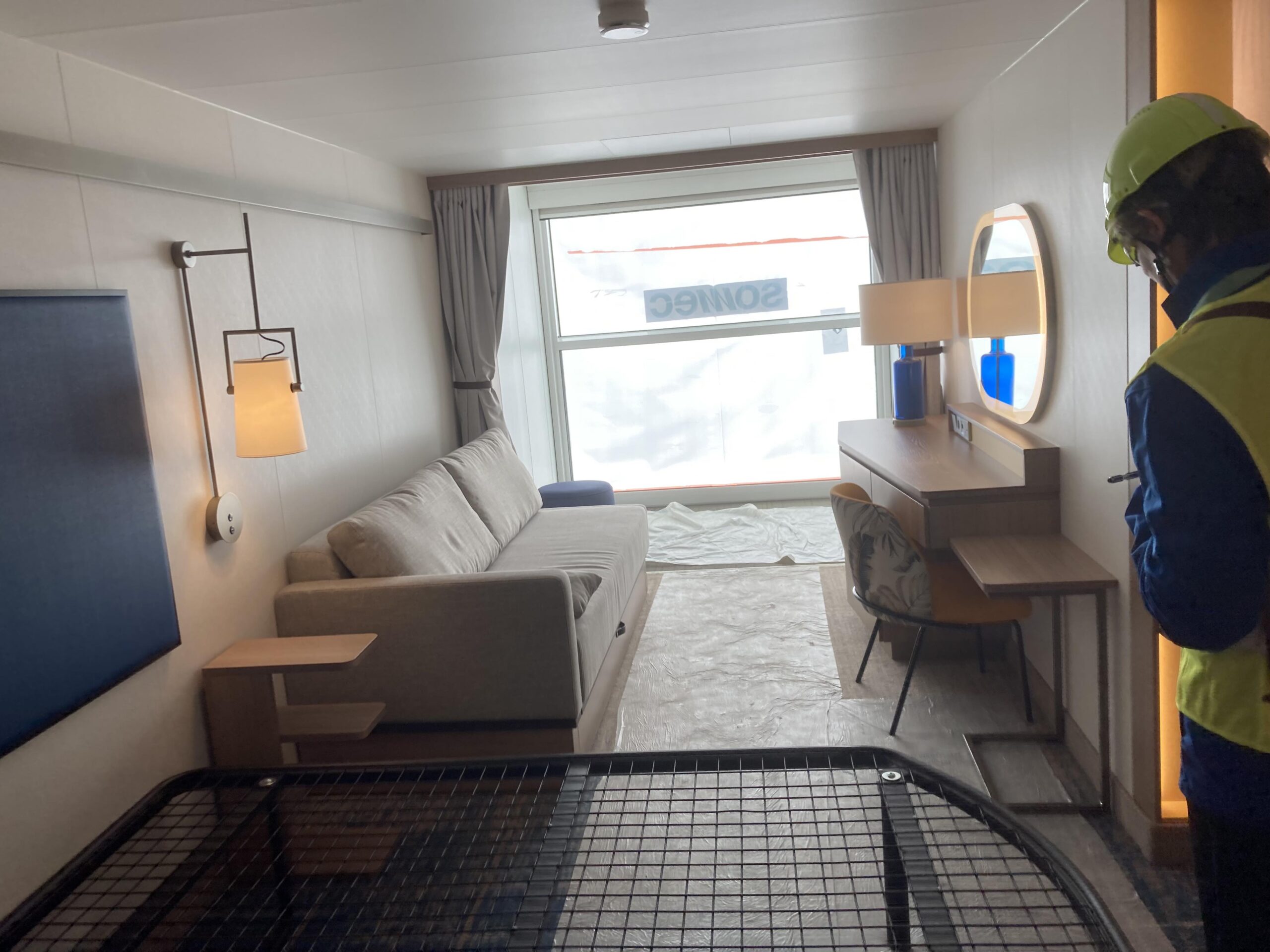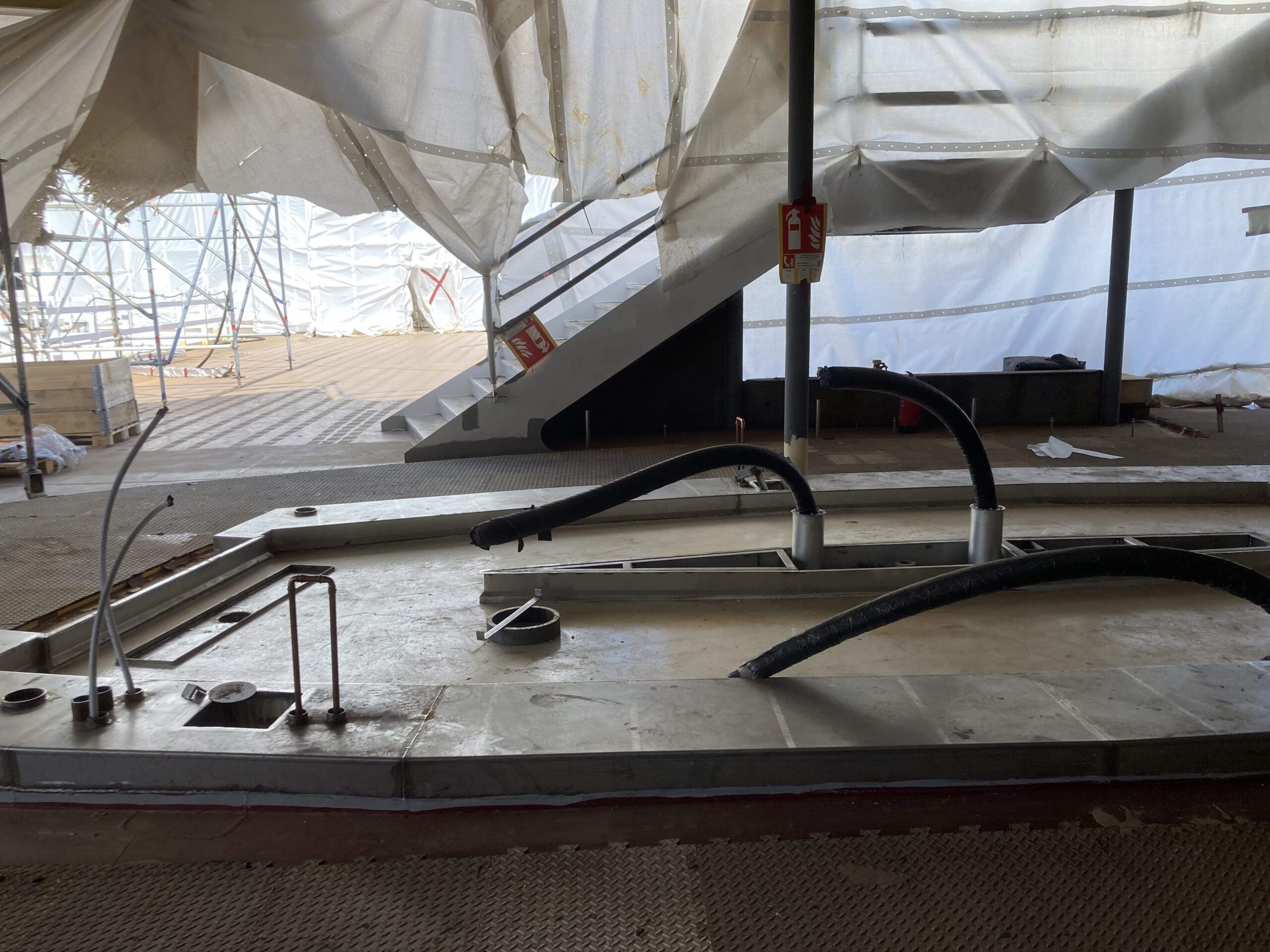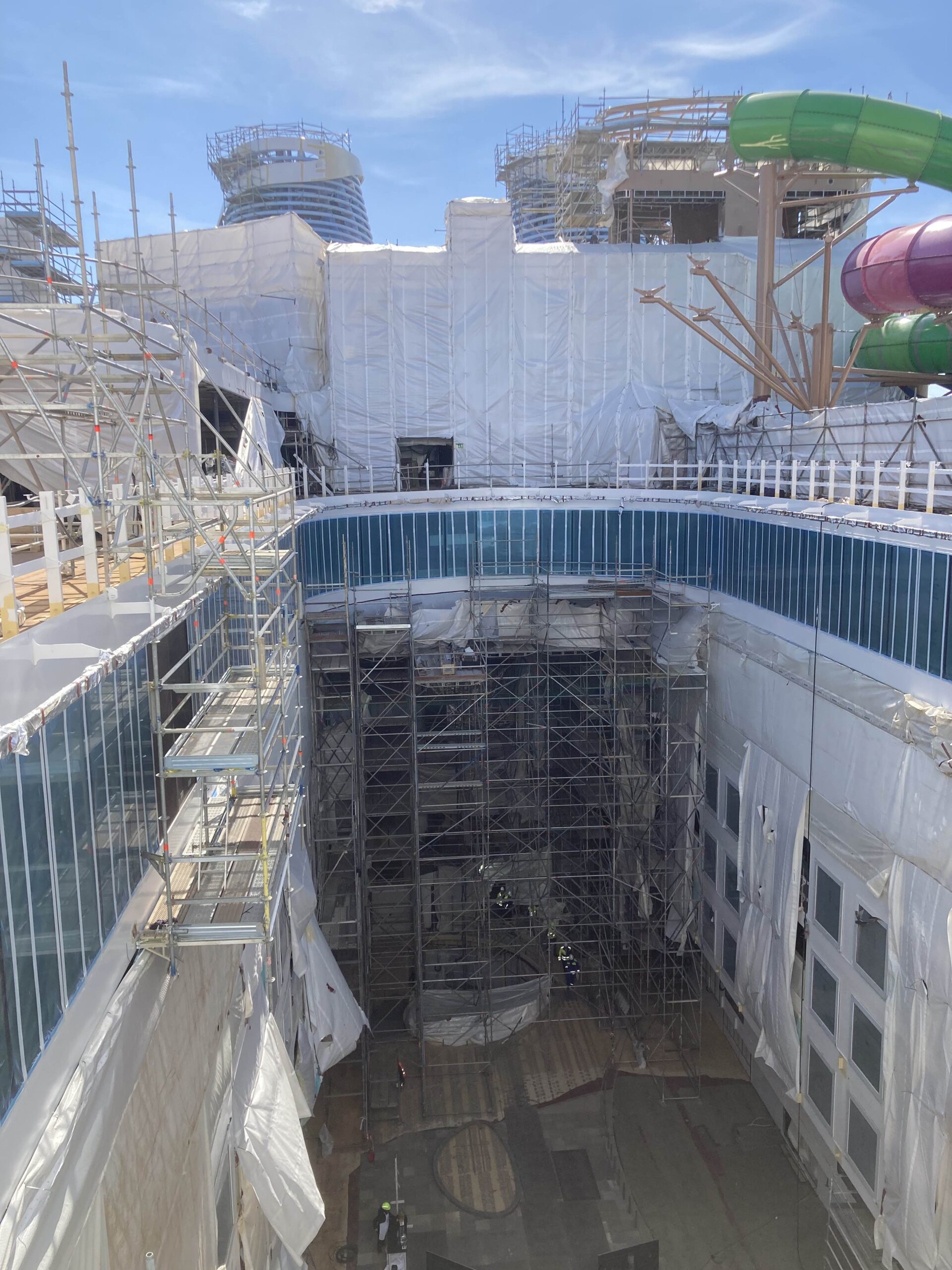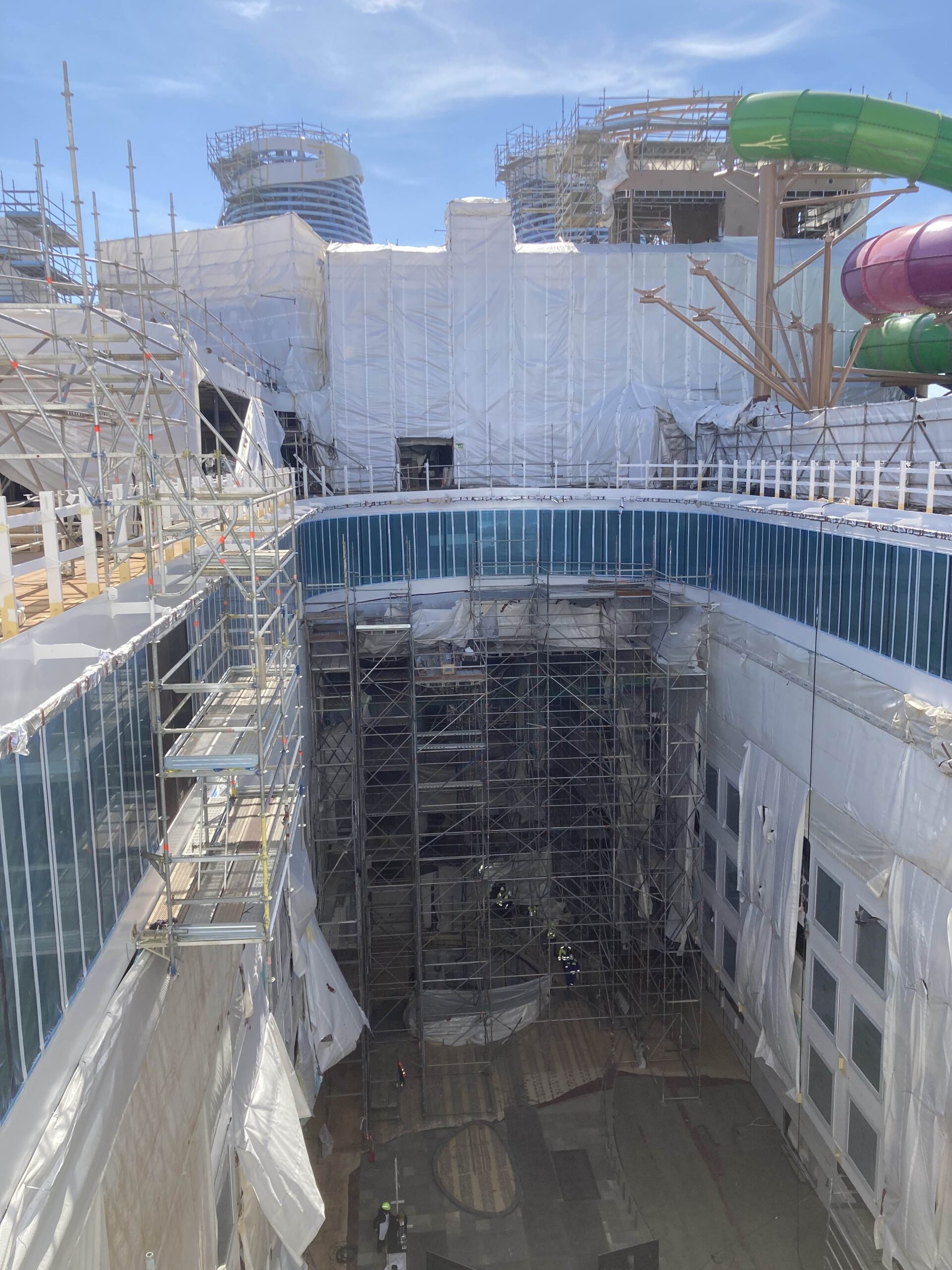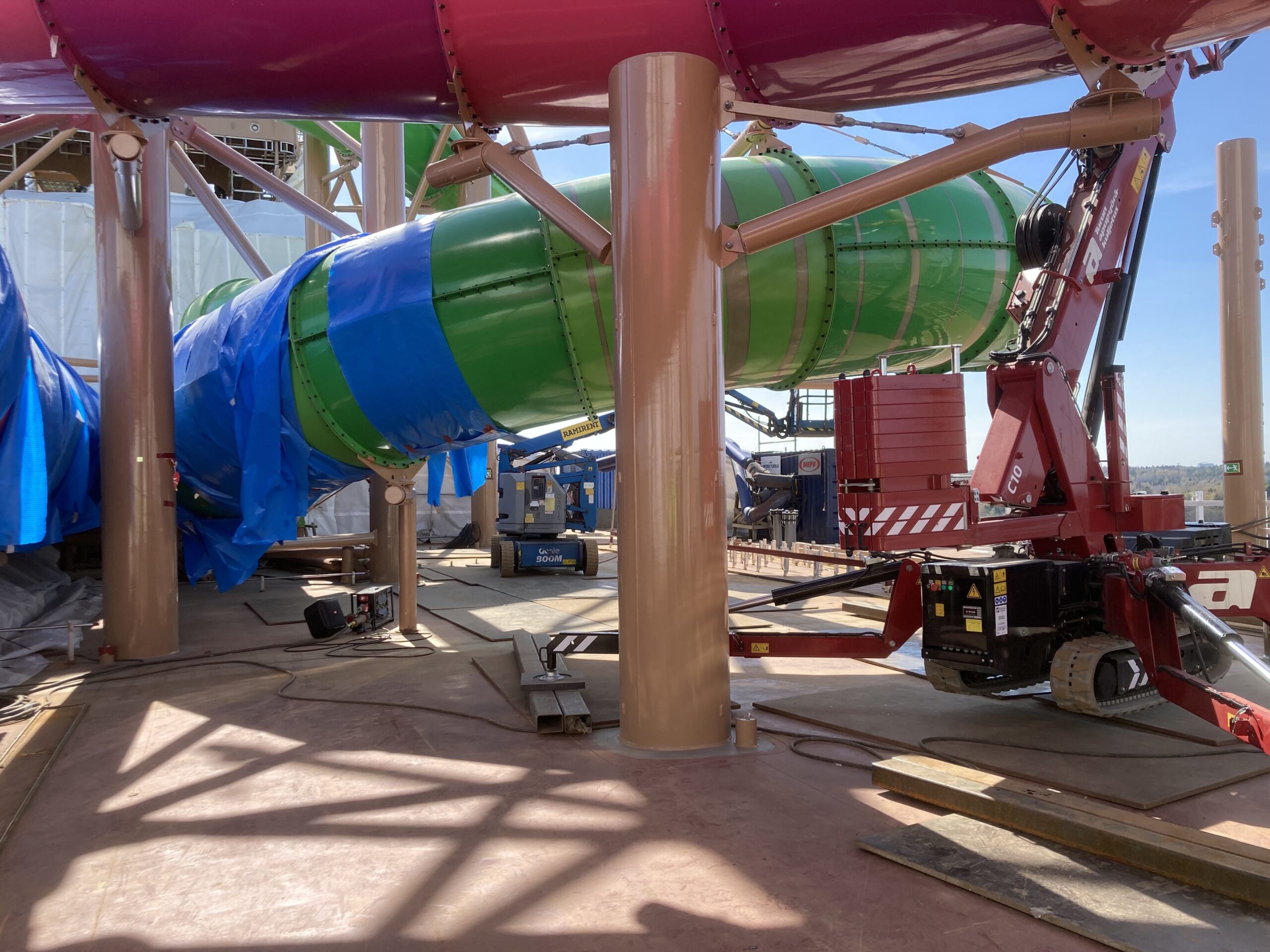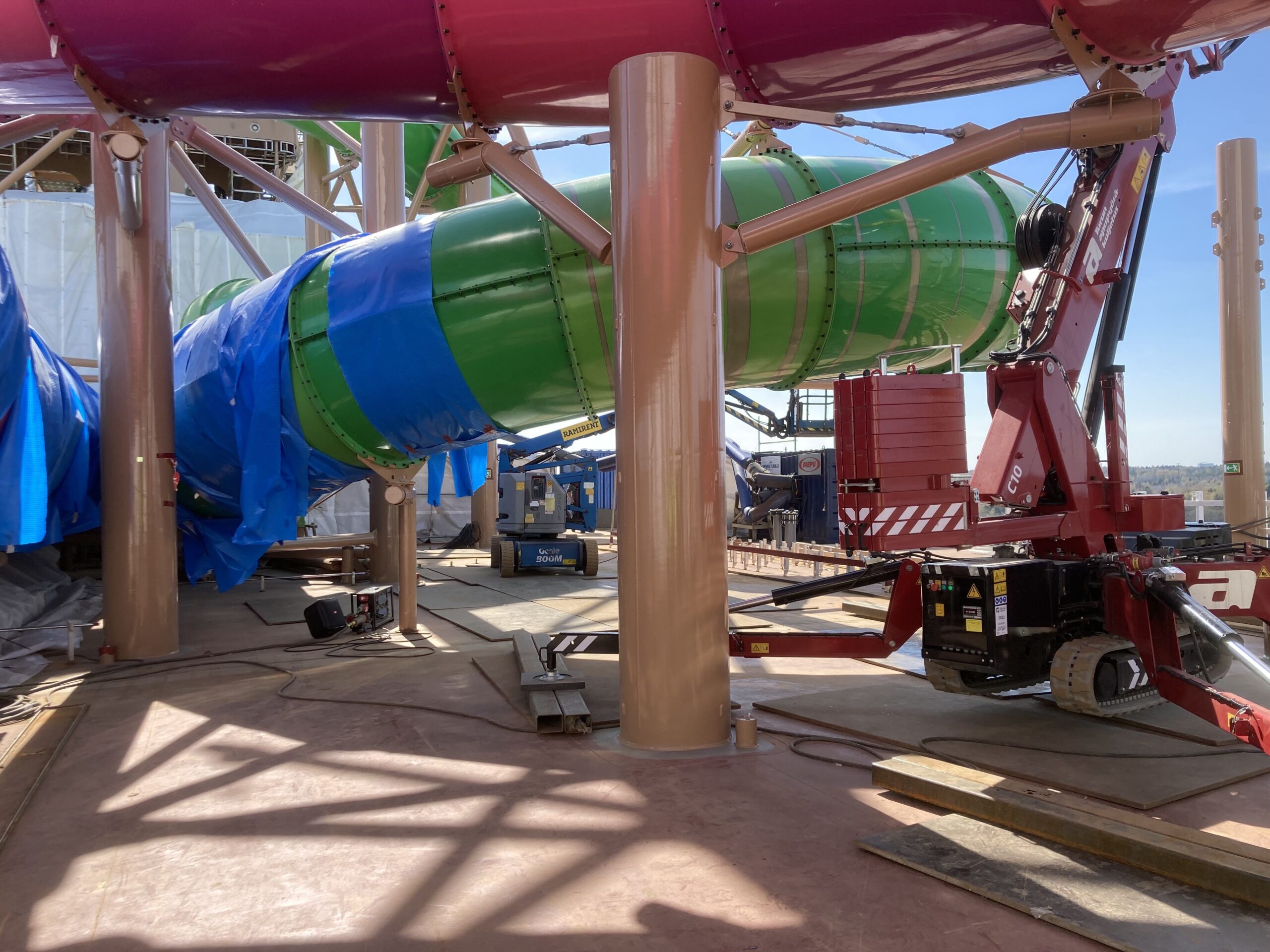 These gantry cranes, which look a bit like push-pull door handles for giants, move on railroad-style tracks up and down the work site. Of all the cranes at the Meyer Turku shipyard, the two towering blue gantry cranes stand out. The new one, nicknamed Baby by yard employees, stands 1,200 meters high. At one point in the ship's construction, it lifted a nine-deck block onto the ship weighing some 900 tons, a northern European record, shipyard officials said.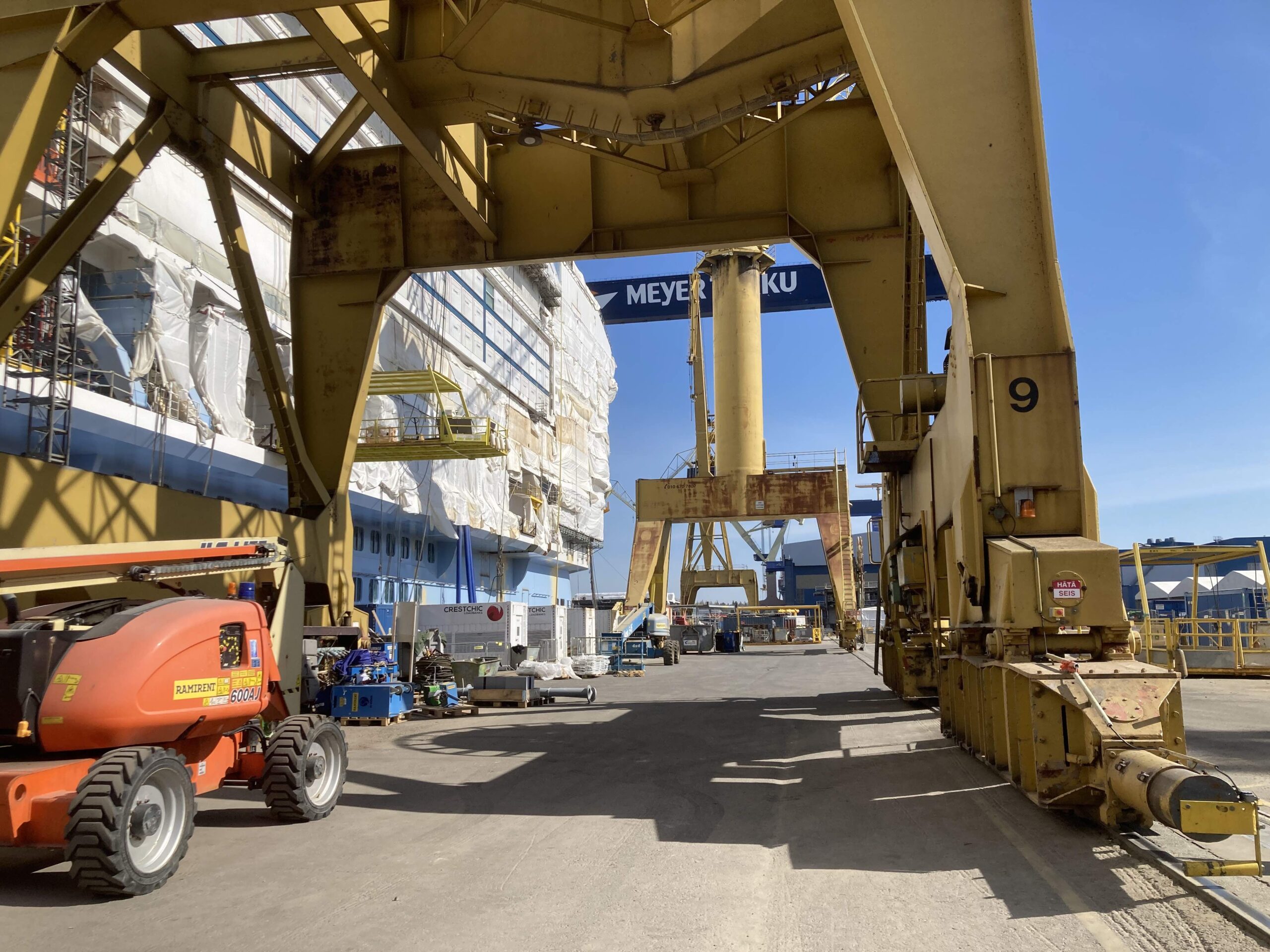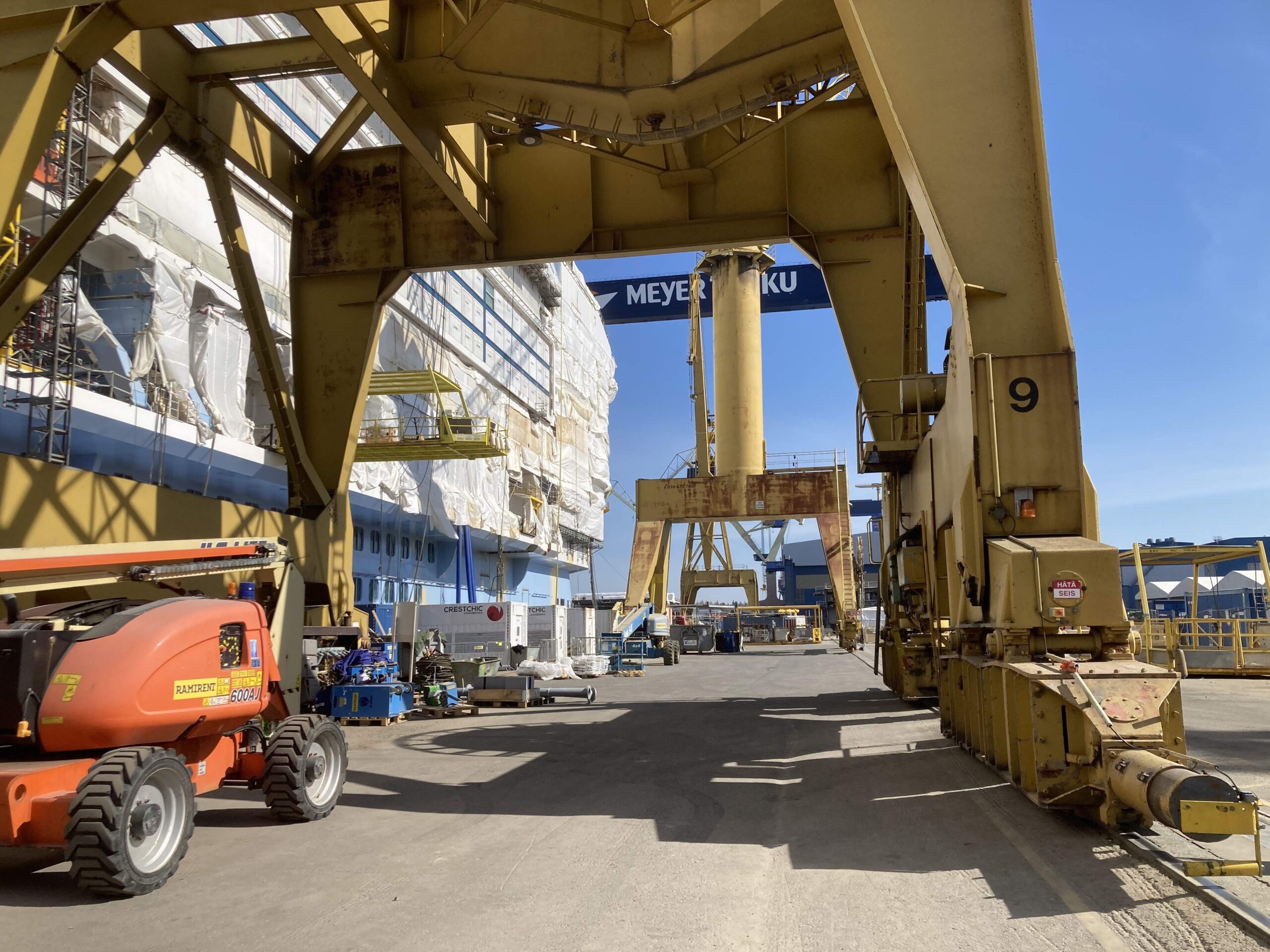 Virgin Islanders will get their first look at Icon Of The Seas should it arrive as scheduled in Charlotte Amalie at 7 a.m., Jan. 31, 2024. St. Croix shouldn't look for the ship any time soon, however.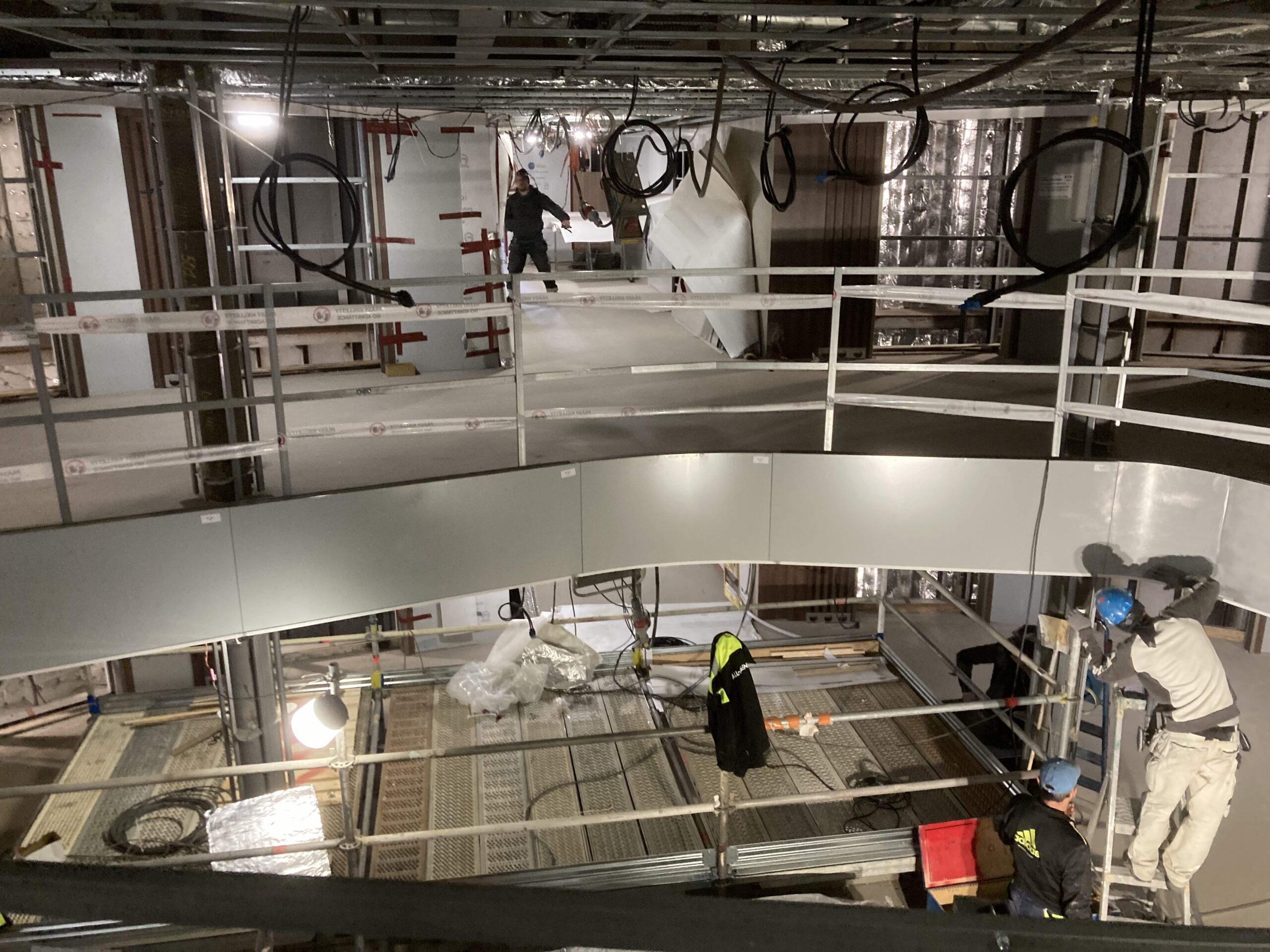 Jason Liberty, Royal Caribbean's CEO, said the ship can only responsibly go to ports able to accommodate its colossal infrastructure requirements — and that's not just physical docking needs. As Gov. Albert Bryan Jr. said earlier this year, spilling 7,000 or more passengers onto the streets of Frederiksted would overwhelm St. Croix's hospitality capacity. Taxis, restaurants, bars, and beachside businesses would be overburdened and potentially leave visitors disappointed, Bryan said in January.
"Let's say 3,000 people get off two cruise ships in St. Croix. Do we have the transportation to move 3,000 people? Can 20 people go to a restaurant and eat at the same time, at the same table and get out of there at a reasonable time," Bryan asked. "So now there's this pressure on the private sector to produce for that population. Otherwise, we lose it."