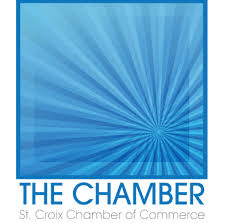 St.  Croix Chamber of Commerce members and their guests are invited to join Viya for an after-work social with music, giveaways and business networking.
Viya is hosting the next Business After Hours from 5:30-7:30 p.m., Thursday, May 25, at its Sunny Isle Customer Experience Center on St. Croix. Discover the power of advanced connectivity and learn about solutions to maximize a business.
https://stcroixchamberofcommerce.growthzoneapp.com/ap/Events/Register/Zrno2xep
Register Now (Please register by Tuesday, May 23)
Those who register in advance will get half off on Chamber Bar drink tickets. Registration is free for Chamber members and guests.