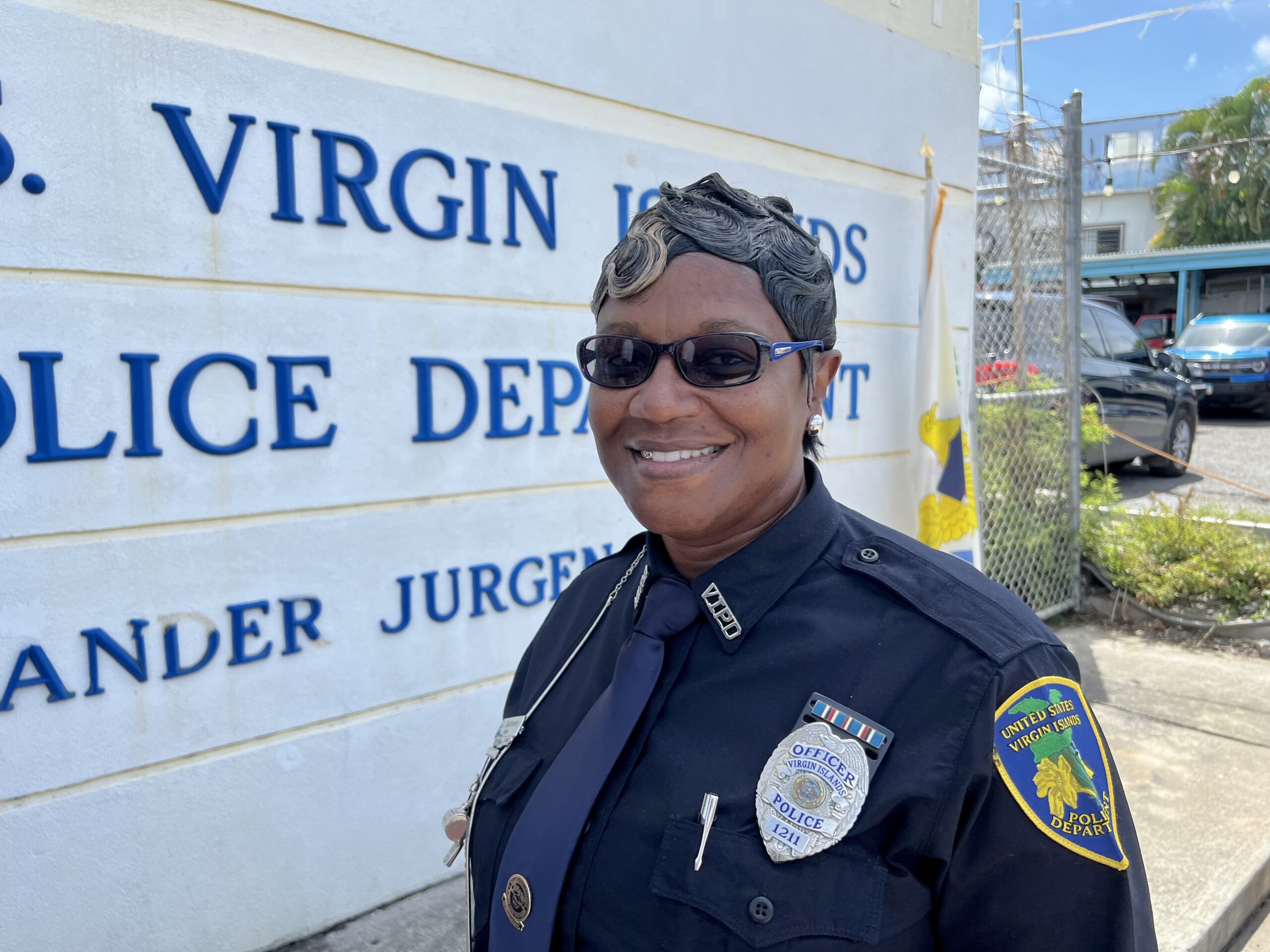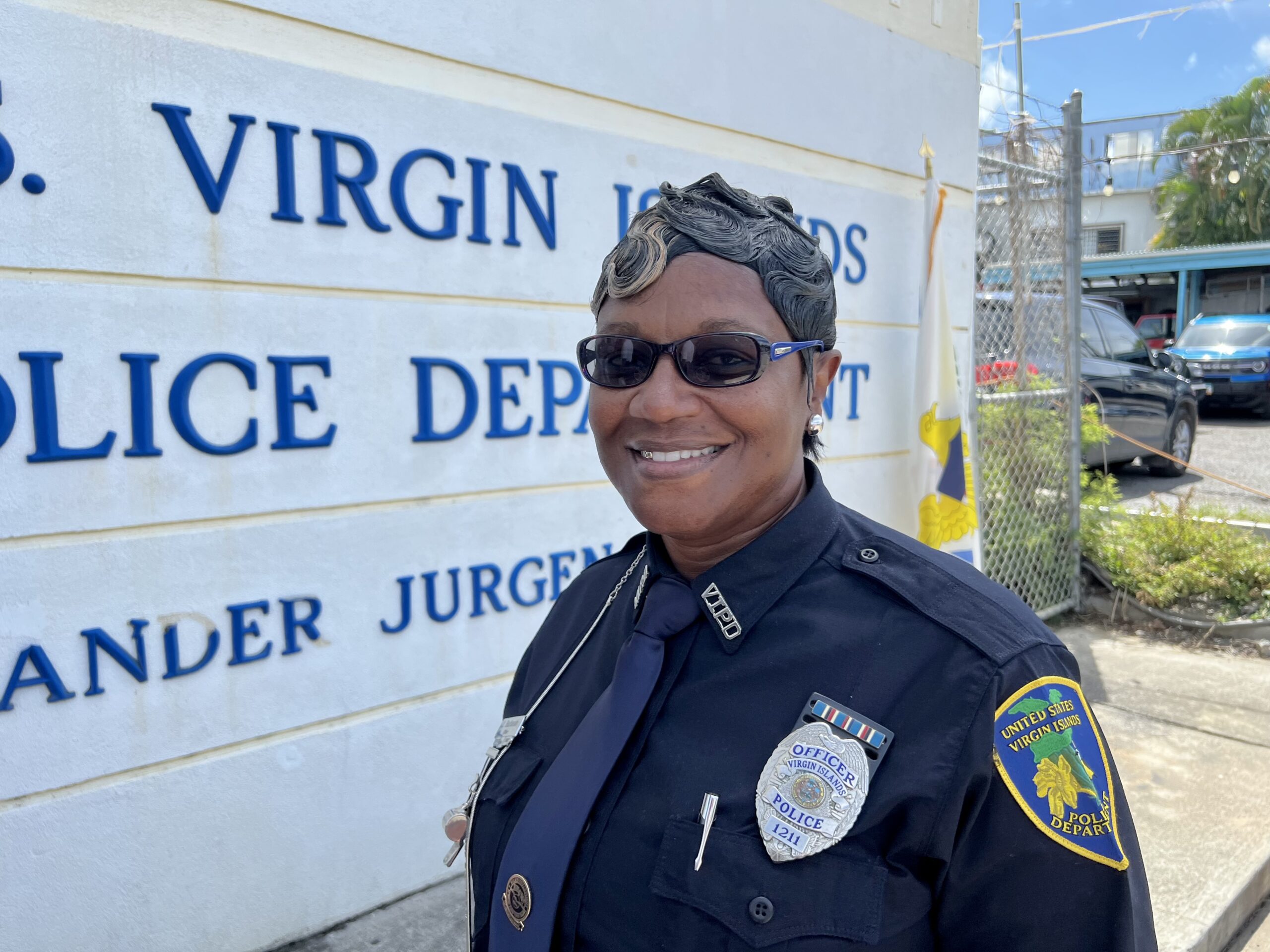 In celebration of Police Week, the St. John Community Integration Team presented a plaque honoring Claudette Buchanan as St. John Police Officer of the Year.
Buchanan is well known to locals and visitors because her regular beat is the Loredon Boynes Sr. Dock in Cruz Bay, where passengers pour on and off the St. Thomas ferries.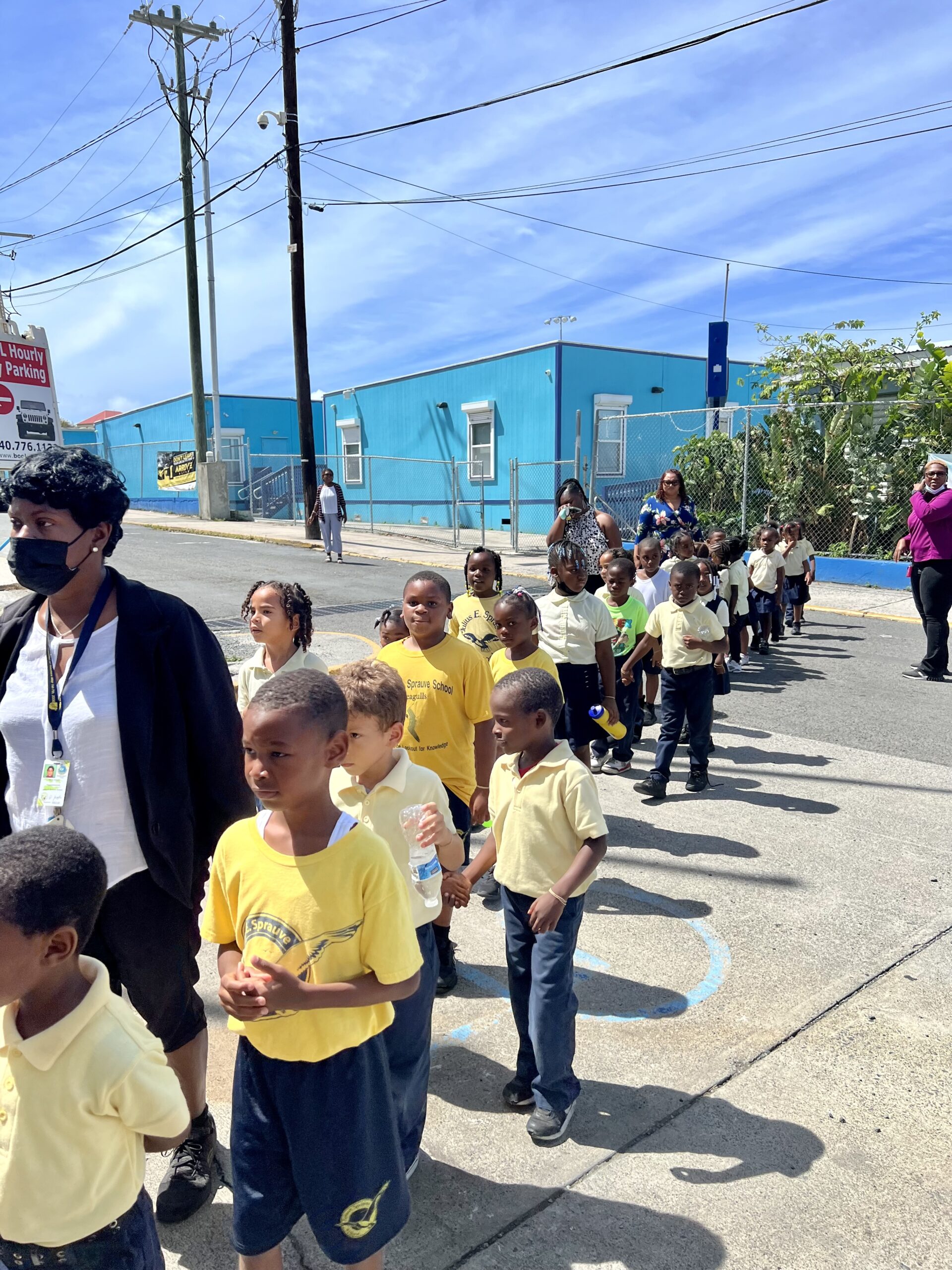 As access is limited to a narrow, one-way road, the dock area is prone to moments of extreme congestion — and agitation — especially since construction began in April to improve the ticketing and waiting areas.
Taxi drivers, villa rental agents, parents of commuting students, delivery trucks and others all vie for limited space when a ferry arrives or departs, and it's Buchanan's job to sort things out.
"I like to see order," said Buchanan. "When people drop off and pick up, they want to hug, but we don't have the space for that." She tries to keep everyone on the move without provoking confrontation. "When things get a little rough, I stop and say, 'Let's start over.' There's no room for anger, and I'm not too big to apologize."
Deputy Chief Clayton Brown, who presided over the award ceremony, said choosing Buchanan for the distinction was only somewhat difficult. "There were others in the running, but she was first — or close — in every statistical category."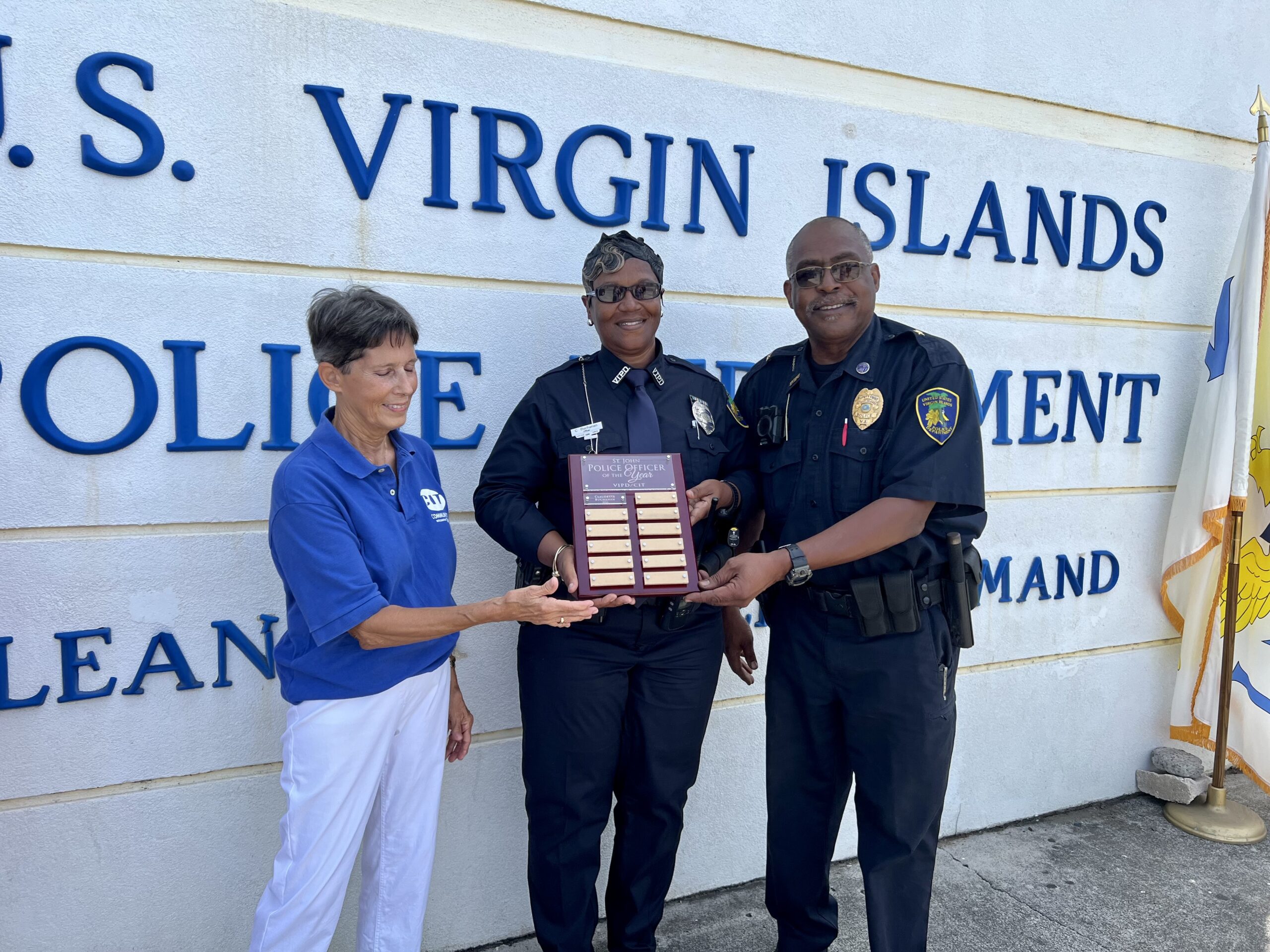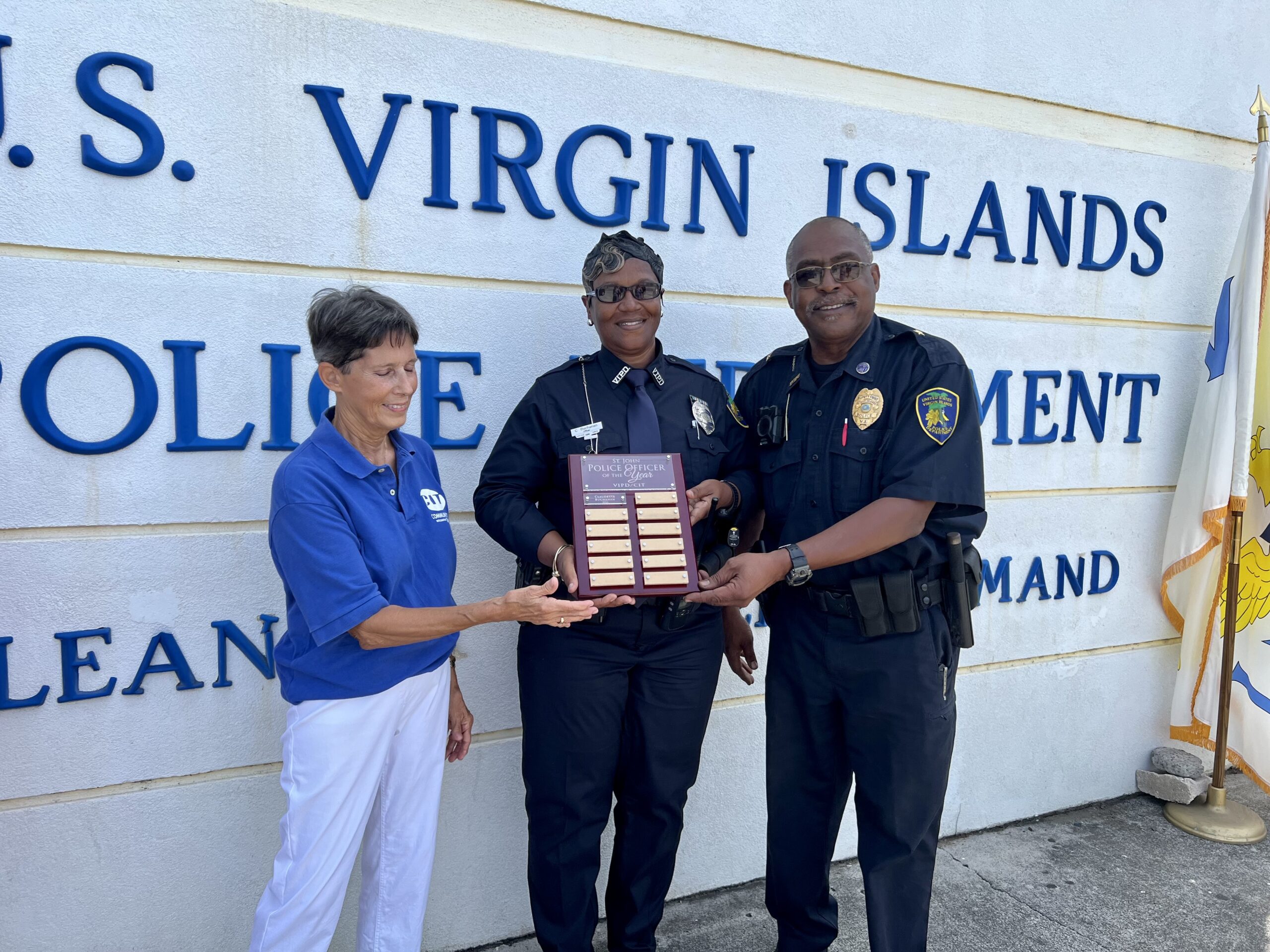 Sgt. Neal Bailey said Buchanan was "always a pleasure to work with. She's dedicated, hard-working, and we can depend on her."
Buchanan first became interested in becoming a police officer when she was growing up in Sugar Estate on St. Thomas. "The school resource officers would be in our area in school and after school, and I liked how they communicated with us," she said.
Buchanan began working for the Human Services Department in 1994 and completed her high school diploma by attending evening classes at Charlotte Amalie High School. (She was the valedictorian in 1997.) In 2004, she became an officer with the Bureau of Corrections and, in 2009, transferred laterally to the Police Department.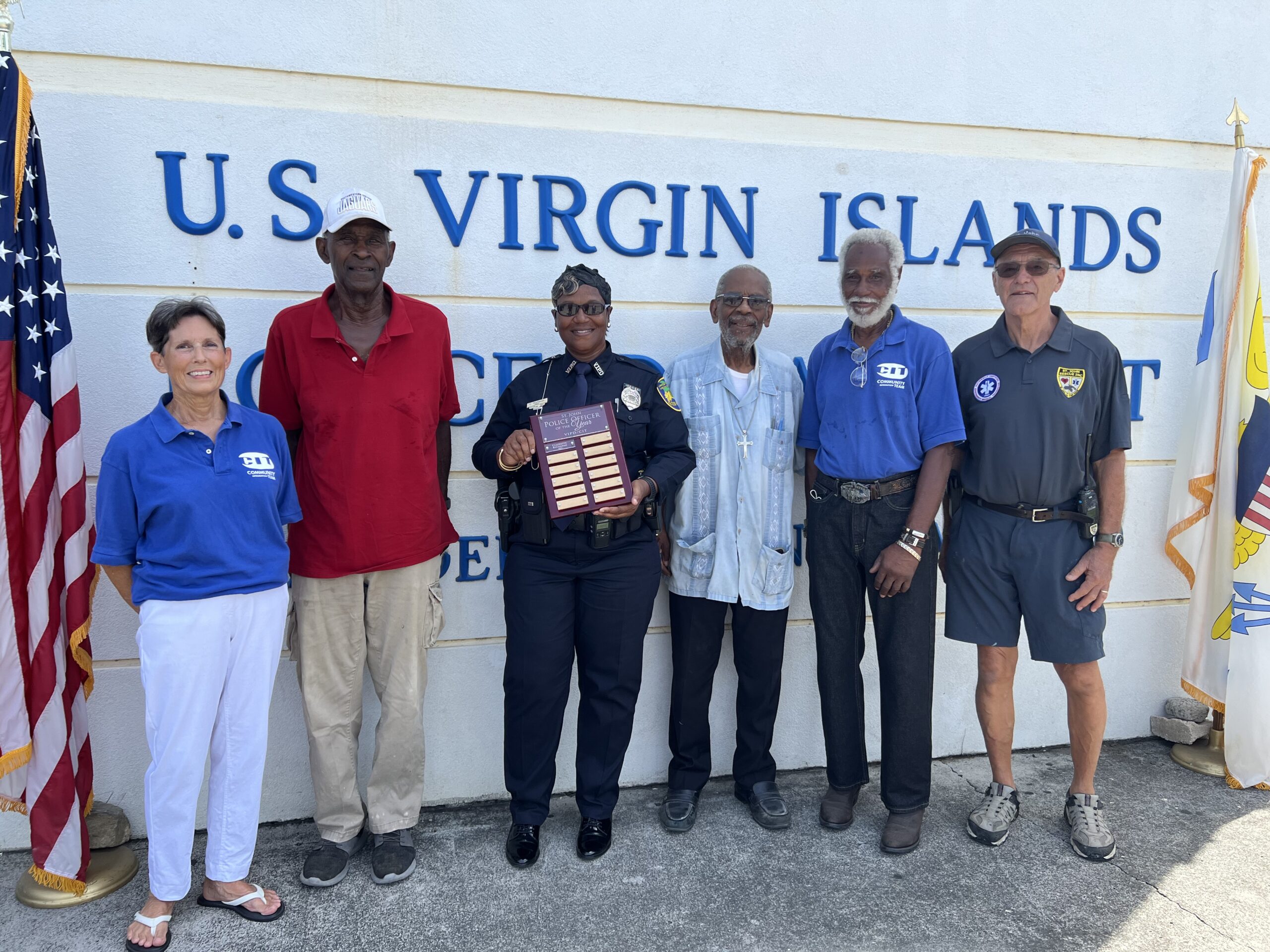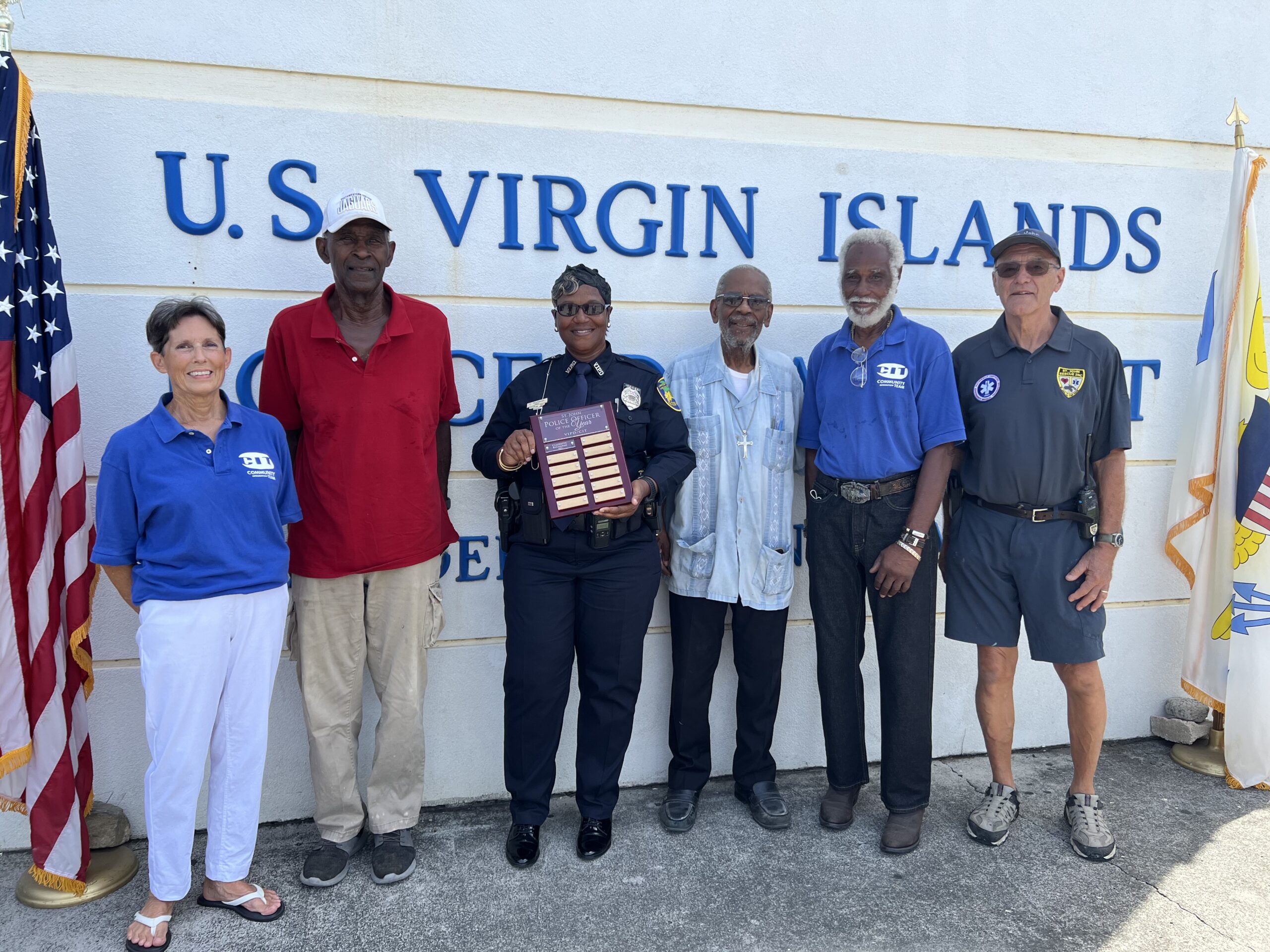 With nearly 19 years in service, Buchanan will be eligible for retirement in a year or so, but she said she's in no hurry to turn in her badge. "I love my job. Not even a bad day can turn me off. I just get up the next day and start anew."