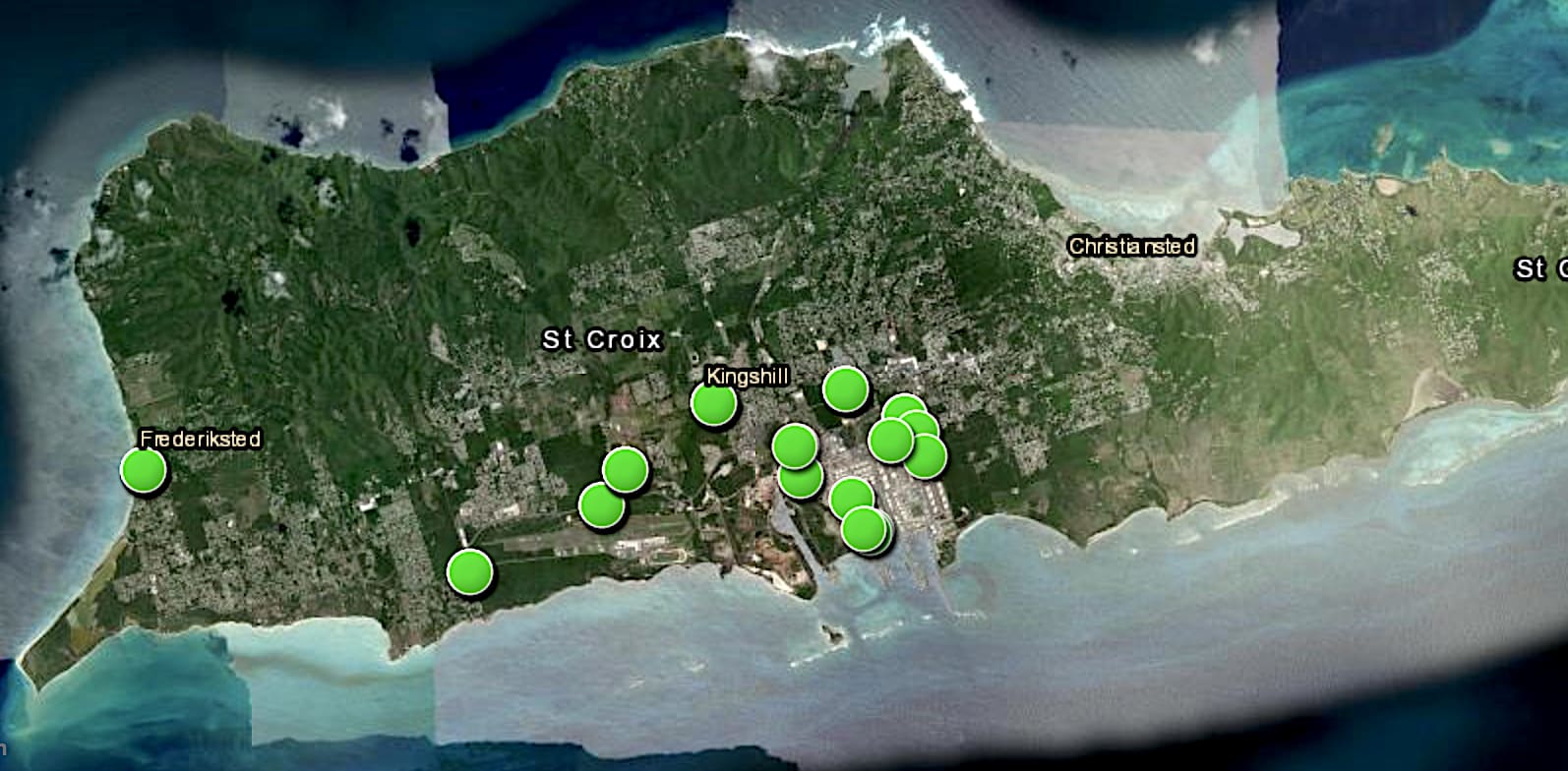 Chemical smells blowing around St. Croix's container port area are not a reason for concern, officials from the Department of Planning and Natural Resources said Wednesday morning. Worry about the scent was likely the result of people's hypersensitivity as hazardous materials were being removed from the nearby oil refinery.
Tuesday night, Sen. Diane Capehart said her office had received several phone calls from people deeply worried about the stench. 
Although the Environmental Protection Agency's eight air monitoring stations — up and running since March — reported no need for concern, Capehart, who had previously worked in environmental policy and programming at the DPNR, said she had to go smell for herself. 
"It was so unbearable that I saw Port Authority employees down at the container port, they had masks on their face. They were actually taking the clothing that they were wearing and trying to cover their face. The smell was so bad," she said. "It was worse than petroleum. When I left I was tasting this thing in my throat."
And it didn't go away anytime soon, Capehart said, lingering for about a half hour after she left the area.
"It was still in my car. It was still in my throat. It just wasn't good," she said. "Close your windows. Close your windows. I don't know what else to say."
DPNR spokesperson Jamal Nielsen said, as far as he knew, his department had received roughly five phone calls from people who worked in or around the container port reporting a light propane scent, not the powerful odor Capehart experienced. None of the calls came from residential areas, he said.
The EPA's experts and DPNR's environmental protection team were closely monitoring chemical removal operations at the refinery, Nielsen said. The smell was likely unrelated, he said.
Capehart was also unwilling to pin the smell on removal of liquified petroleum gas, ammonia, and amines from the Limetree Bay refinery. She said it could possibly come from another source, such as nearby distilleries. 
The EPA plans to hold a meeting Thursday at 5 p.m. to update St. Croix residents on the chemical removal. The meeting will be virtual, held over the Zoom platform.
In December, the EPA ordered Port Hamilton to remove toxic chemicals stored at the refinery on St. Croix's south shore. A September report found the plant was in a dangerous state of disrepair. EPA officials had warned in March that there might be a chemical scent in the air during removal of the chemicals. If the chemicals in the air were dangerous, the monitoring equipment would alert residents, they said. 
Capehart said she reached out to local officials and wound up dissatisfied with their abilities.
"This is where government needs to understand — particularly DPNR — that they need to hire individuals. They have a skeleton crew working there," she said. "They need to invest in the equipment if they are going to permit these individuals to be in our backyard."
Nielsen bristled at the idea that DPNR was somehow not paying attention. He said, while his and other departments were short-handed, the environmental protection team was fully staffed.