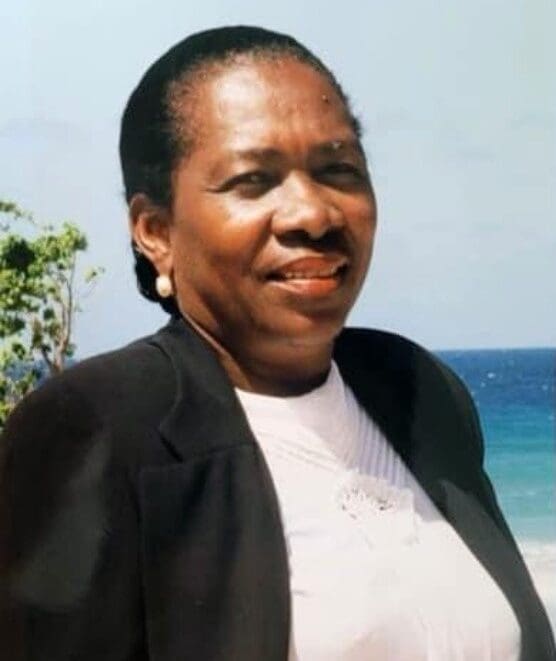 As Virgin Islanders and members of the territory's court system get ready to say their final goodbyes to Eileen Petersen, those who remembered her offered praise for the territory's first female judge. The announcement of her death appeared April 25 on social media,  many years after she served her community as an educator, a judge, a world-class advocate for children's rights, and chairwoman of the Virgin Islands Casino Control Commission.
Family members who published the announcement called her passing "unexpected but peaceful." Her funeral service is scheduled for May 22 at Beaston Hill Wesleyan Holiness Church, according to a source at James Memorial Funeral Home.
Words of consolation appeared soon afterward, from top government officials and from the V.I. Bar Association. Some recalled Petersen's humble beginnings and a lifetime of achievements that led to and surpassed her appointment to the Municipal Court of the Virgin Islands Bench in 1971.
"As one of only four women in her law school class, I long admired her diligence and her commitment to excellence in everything she set her mind to do," said Delegate to Congress Stacey Plaskett who, like Petersen, graduated law school and served as government attorney for a time.
From the time she graduated from Christiansted High School, Petersen vigorously pursued her future. After graduating from Hampton Institute (later known as Hampton University), she returned home to teach English before heading to Howard University Law School in Washington, D.C. She then came back to the Virgin Islands and worked at the Justice Department, which at the time was led by Attorney General Francisco Corneiro.
Appointment to the bench came after another round of law studies in Washington.
In his condolence message, Senate President Novelle Francis Jr. said he had known Petersen for several years and called her journey through life an inspiration. "I was fortunate to know Judge Petersen throughout my life, from when I first met her as a teenager delivering newspapers to the Toro Building in Christiansted to our multiple interactions during my years in the Virgin Islands Police Department and since," he said.
Francis also noted his sponsorship of Act No. 8132 dedicating the casino commission building after the then-retired judge. When passed by the 32nd Legislature and signed into law, a dedication ceremony took place on Oct. 20, 2021 "to honor and commend the Honorable Eileen Ramona Petersen for her service to the community …"
Sen. Donna Frett-Gregory said Petersen's career and dedication to the law and advocacy for children helped "pave a path so that other women such as myself could follow."
One of the earliest efforts on behalf of the youth came in 1975 when Petersen went to Washington to push for Virgin Islands inclusion in Operation Sisters United, a pilot project to help troubled teens. By 1990, the Virgin Islands' first female judge was in Beijing, leading a panel discussion on family law at a global conference.
The late Gov. Roy Schneider appointed Petersen to lead the then-newly-formed commission in 1996 where she was credited for putting together rules and regulations for the territory's casino gaming industry.
Her lifetime's worth of contributions also brought recognition from the National Bar Association, where Petersen received the William H. Hastie and Thurgood Marshall Award, and was later inducted into the organization's Hall of Fame.
"… Judge Petersen was more than a pioneer who shattered glass ceilings, she was a giant in the field of jurisprudence who paved the way for Virgin Islands women to serve on the bench and in the highest levels of leadership within our judiciary," said Gov. Albert Bryan Jr.
It's progress that is measured by the number of female judges currently serving in the now-Superior Court of the Virgin Islands including one V.I. Supreme Court Justice (Maria Cabret); four in the St. Thomas-St. John District (Kathleen Mackay, Sigrid Tejo, Renee Gumbs-Carty, and Denise Francois); one on St. Croix (Jessica Gallivan); one nominated (Carol Thomas-Jacobs); and the Virgin Islands' first female presiding judge (Debra Watlington).
Lt. Gov. Tregenza Roach offered a summary of her achievements in his condolence message, calling Petersen, " … the epitome of Virgin Islands pride … Her unwavering work ethic, passion, insight, and integrity distinguished her as a staunch leader during her tenure on the bench … Judge Petersen's wisdom, intelligence, and poise under pressure were just a few attributes commonly displayed as part of her innate leadership abilities and standard of excellence … "
Her story is also featured in the book Profiles of Outstanding Virgin Islanders, written by Ruth Moolenaar and published in 1992.