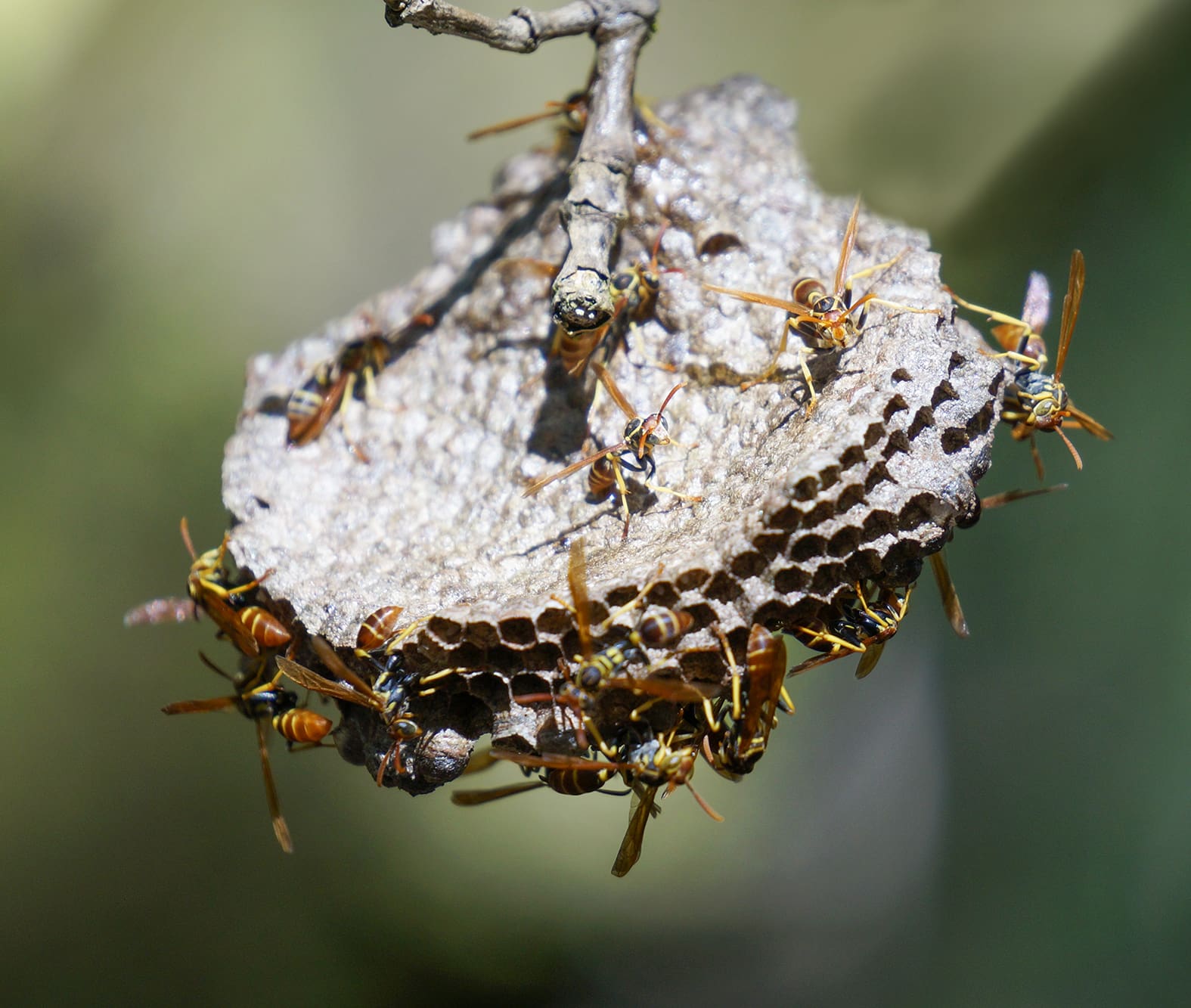 They seem to be everywhere these days. In our yard, on the deck rafters, along the edges of trails, and even underneath the car mirror! Because their nests are made out of a papery substance, they like to build where there is some cover overhead.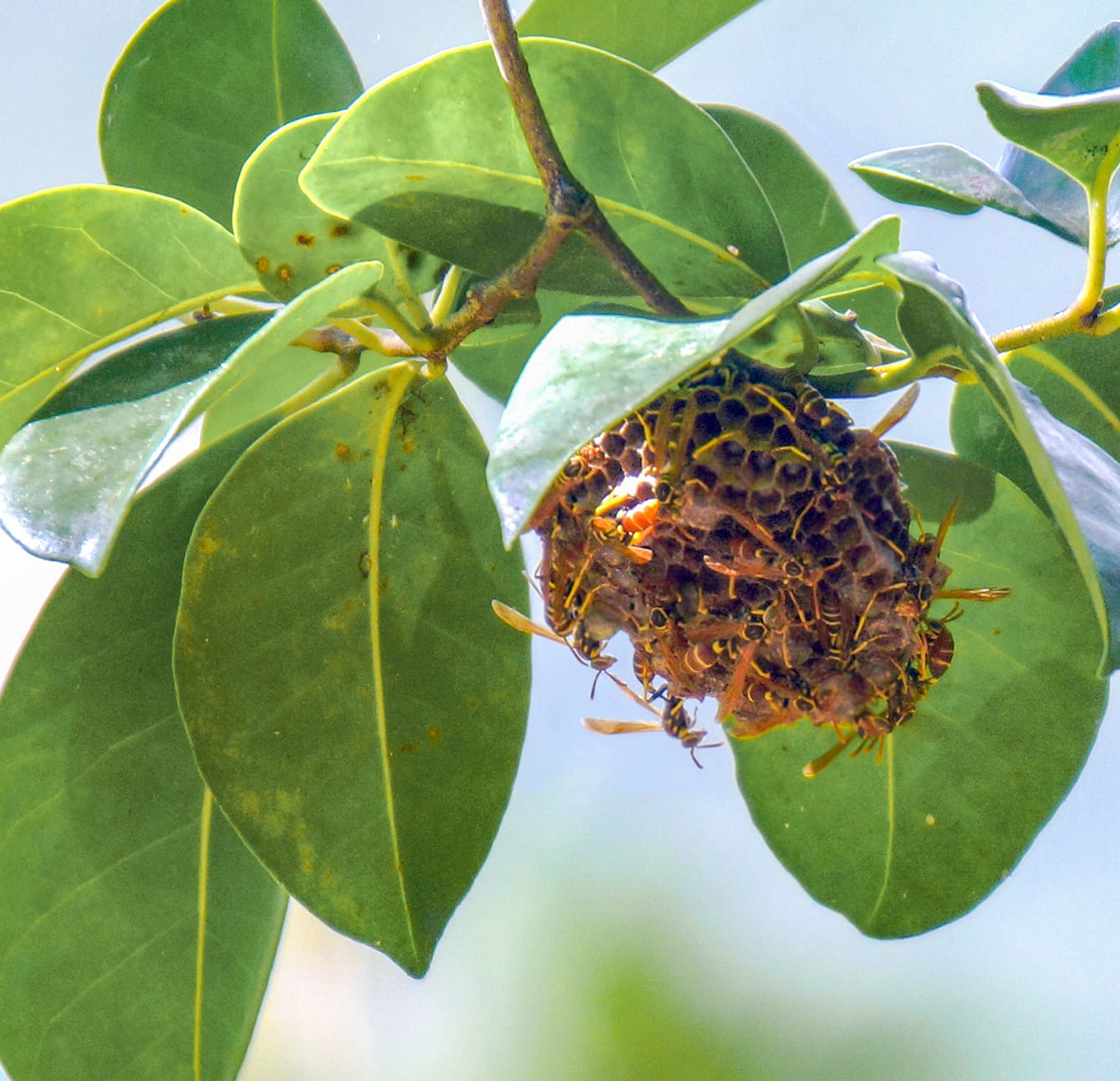 Their nests are usually suspended from a thin strand called a petiole and constructed out of a mixture of chewed up wood and plant fibers held together with saliva. The nests have small cells like cubby holes where the eggs are placed and where the developing larvae are later fed.
I really respect these wasps for their industrious building activity, but I still don't really welcome them around our house because they have a frightful sting. I have read that they are not aggressive unless their nest is disturbed. However, the nests are often in places where you can brush by them unintentionally. If that happens, you should run away if you can. Unlike bees, these wasps can sting repeatedly. Though the venom in their stingers is designed to paralyze small prey, like caterpillars and soft insects, it can be quite painful to experience, and could even trigger allergic reactions in some people.
The name Jack Spaniard (sometimes 'spaniel' or 'spanna') is used for several types of paper wasps found in the Caribbean. I thought the name might refer to the vicious sharp swords and steel-tipped lances carried by the Spanish conquistadors, though another theory is that their coloring looked similar to the uniforms of the Spanish soldiers.
I was surprised to learn that there are actually two similar types of 'Jack Spaniards' in my yard. One type has the Latin name Polistes crinitus. They have reddish-brown abdomens with yellow stripes.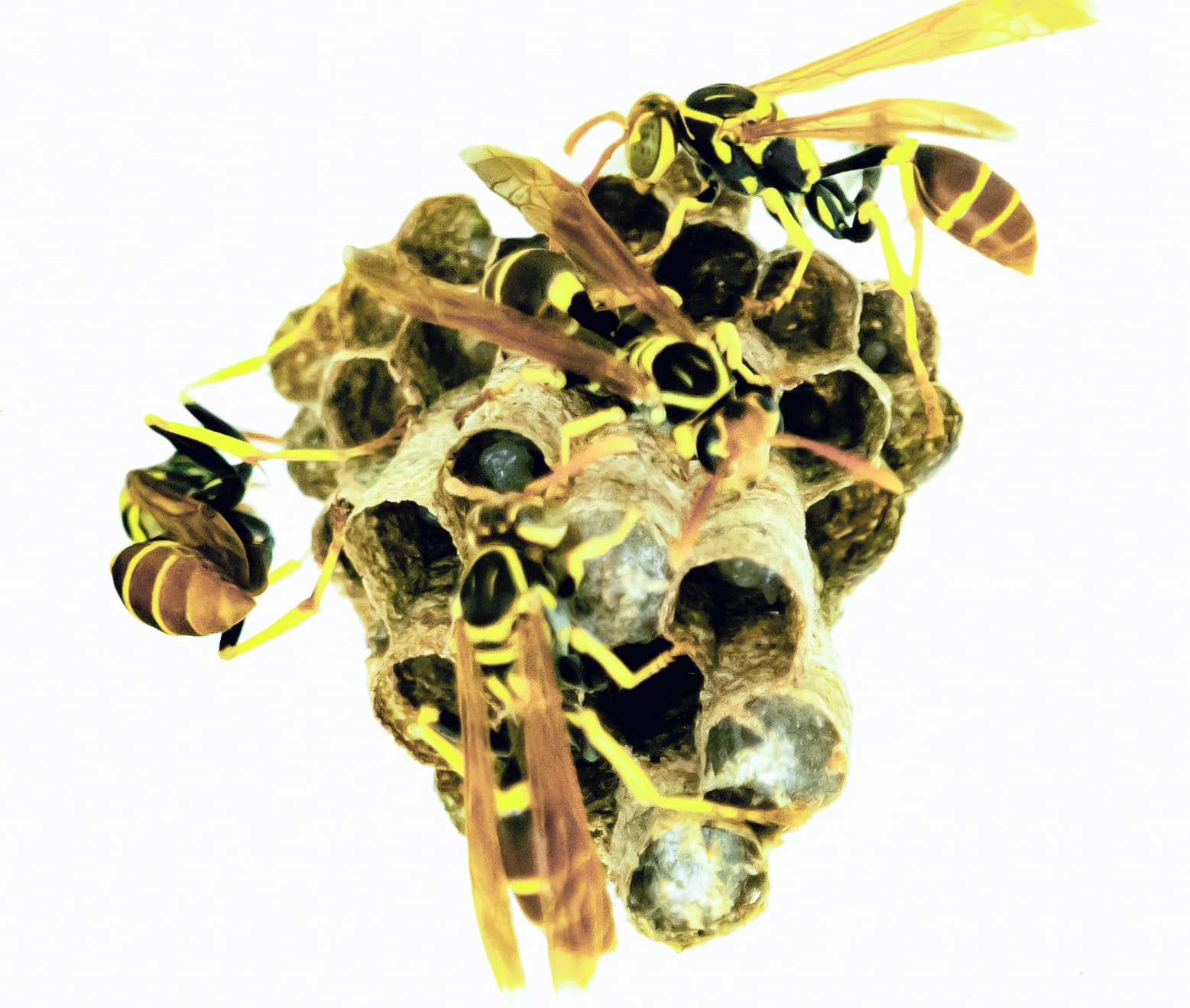 The other type is Mischocyttarus phthisicus. These slightly smaller wasps have black abdomens with yellow stripes, except that the last segment is reddish-brown. Also, their antennas are different in color than the larger wasps. (So far I haven't found information on other differences, so maybe I will have to observe them more closely.)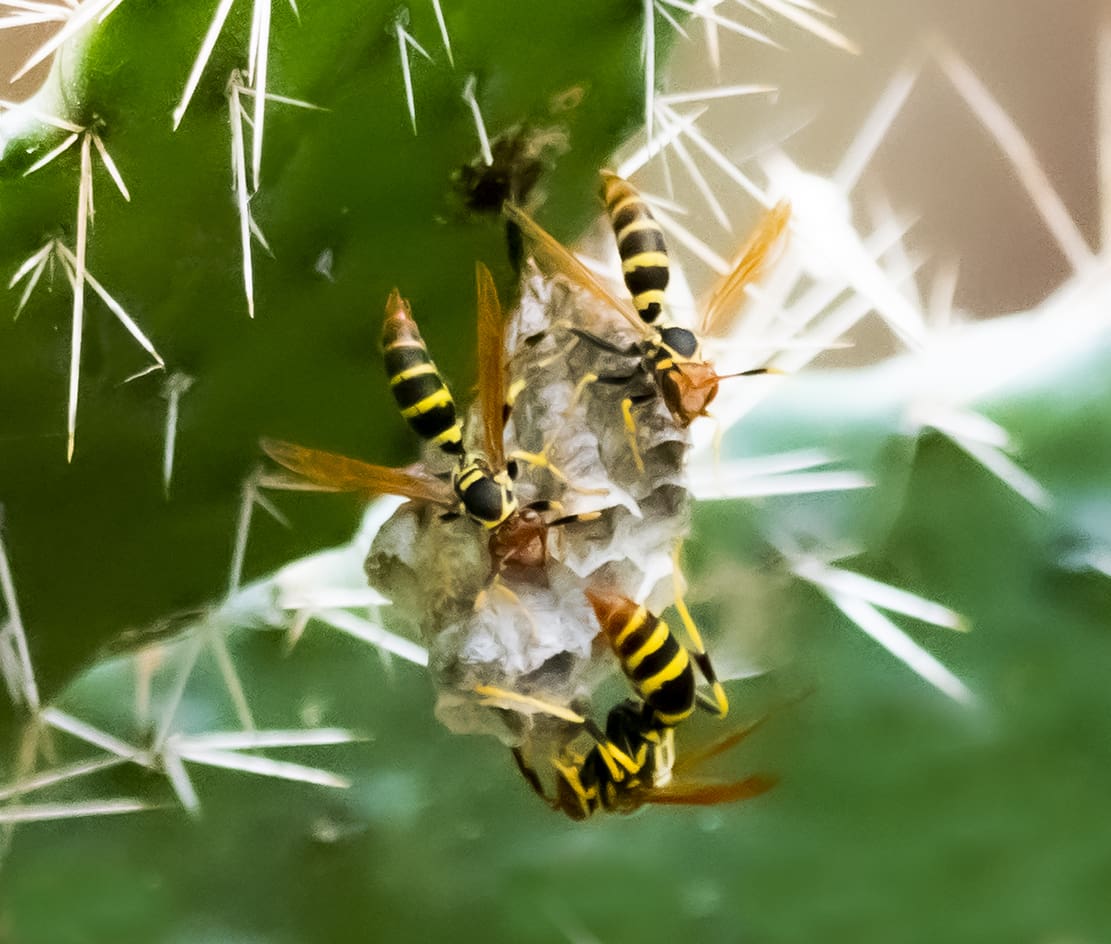 Besides eating caterpillars, both these wasps are attracted to sugary nectar. Their nectar-seeking visits allow them to carry pollen from one flower to another, and in the process to serve as valuable pollinators.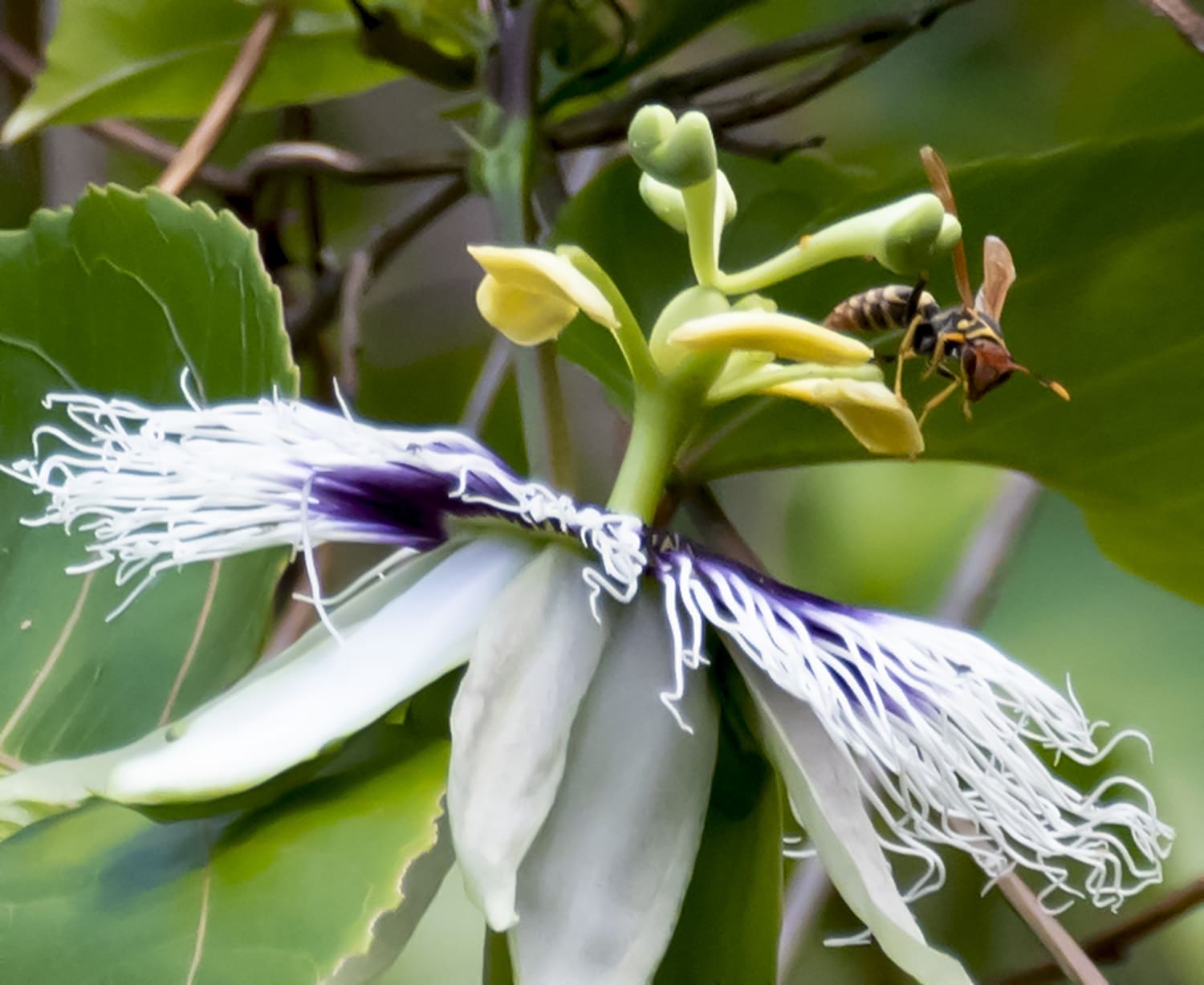 I have also sometimes seen the wasps investigating sweet fruits.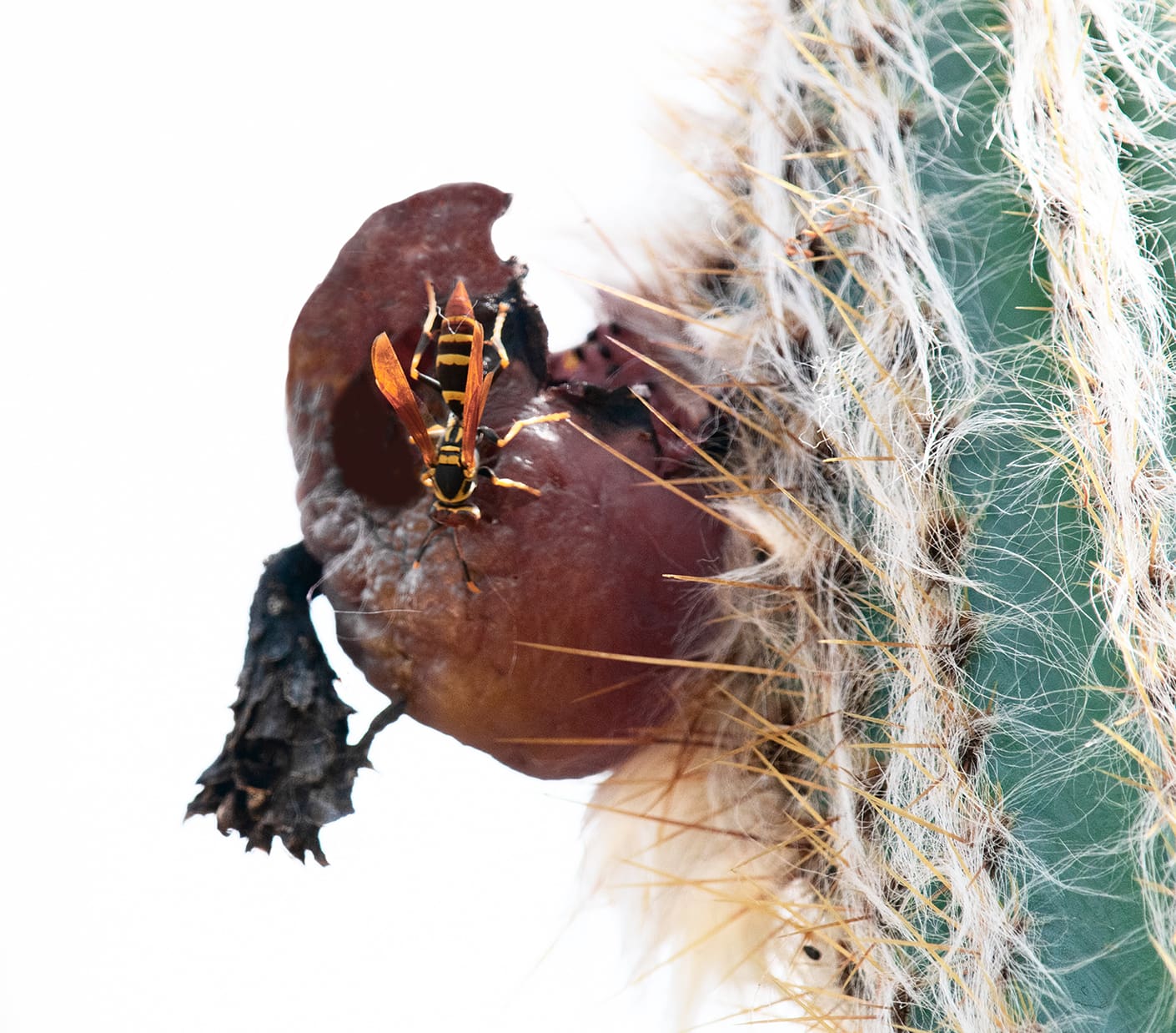 When wasps appear at the sugar feeders in my yard, the Bananaquits will usually take off. It seems like they too are afraid of getting stung. Not all birds are afraid of them though. Some insect eaters like Gray Kingbirds and Caribbean Elaenias will catch the wasps as they fly around.
Like bees and other paper wasps, the Jack Spaniards have one queen who lays all the eggs. The other non-reproducing ones feed, support and defend the group in what is called a 'eusocial' arrangement. It appears to be working well for them. Although they were badly affected by the 2017 hurricanes, losing their homes as well as their food supplies, they have recovered well and seem to be thriving.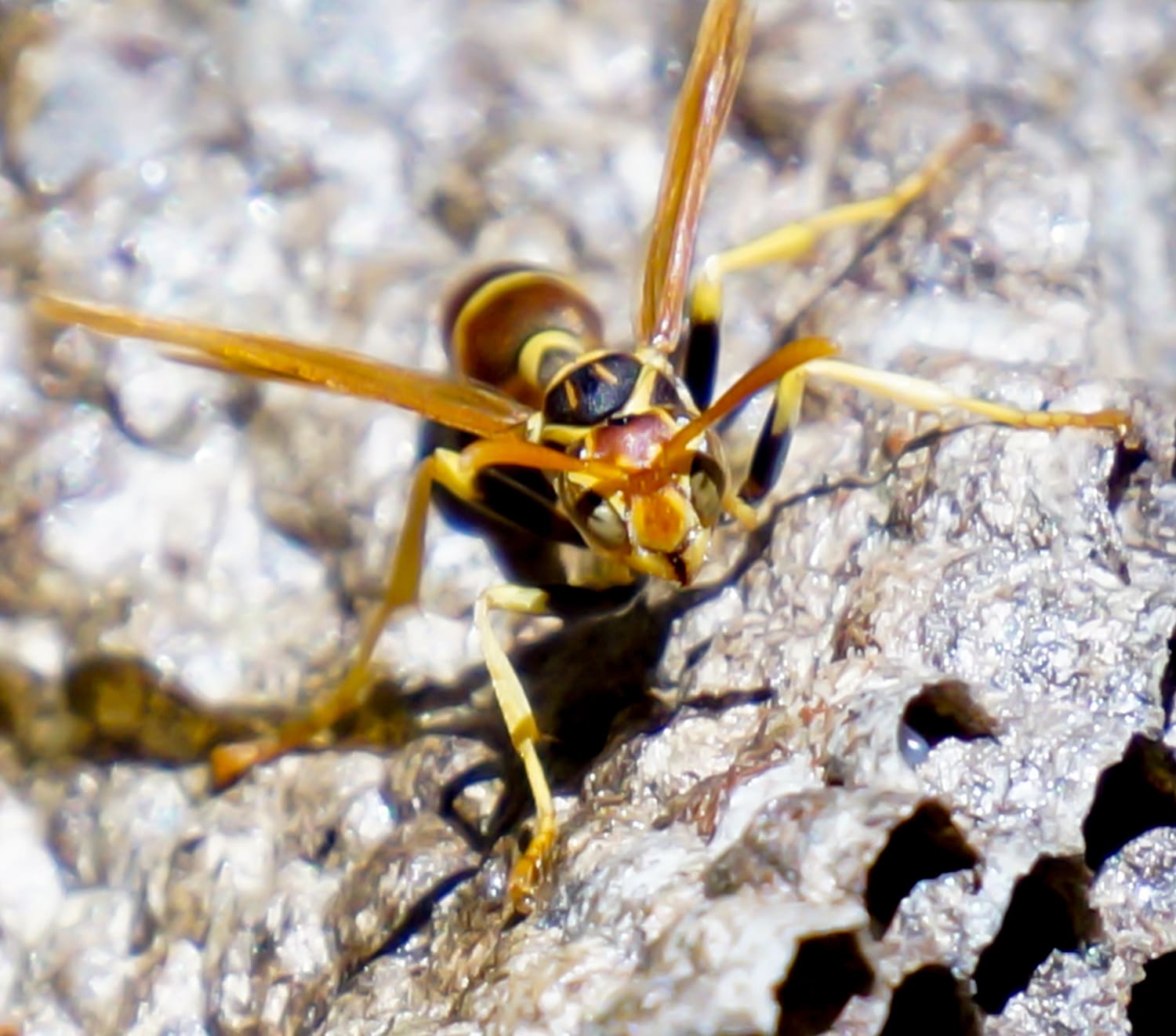 Gail Karlsson is an environmental lawyer, writer and photographer. She is the author of two books about the Virgin Islands – The Wild Life in an Island House, and the guidebook Learning About Trees and Plants – A Project of the Unitarian Universalist Fellowship of St. John. She has also recently published A Birds' Guide to The Battery and New York Harbor. Follow her on Instagram @gailkarlsson and gvkarlsson.blogspot.com.