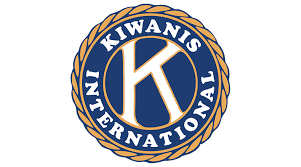 The Kiwanis Club of St. Croix will be celebrating our charter Feb. 15 at the Palms.  The buffet is $35 per person. It has reserved the conference room for 6-8 p.m. The keynote speaker will be Tony Rubleski, bestselling author and business consultant.  His topic is "How to Positively Disrupt Your Life and Community."
Rubleski is currently the president of Mind Capture Group. His message is designed to help people "capture" more minds and profits. He is an in-demand speaker who's given hundreds of presentations, an executive business coach, a bestselling author and the creator of the Mind Capture Bootcamp now in its 12th year. He has over more than 25 years of experience in the personal development industry.
His work has been featured in various media outlets ranging from Toastmasters International Magazine, The Detroit Free Press, the FOX TV network, ABD, NBC, CNN Radio and NPR.
The Kiwanis' lieutenant governor, Winsome Radcliff from the Cayman Islands, will be attending that evening.
This event is open to the public. Please RSVP by Feb. 1 to Liz at 517-282-1273.