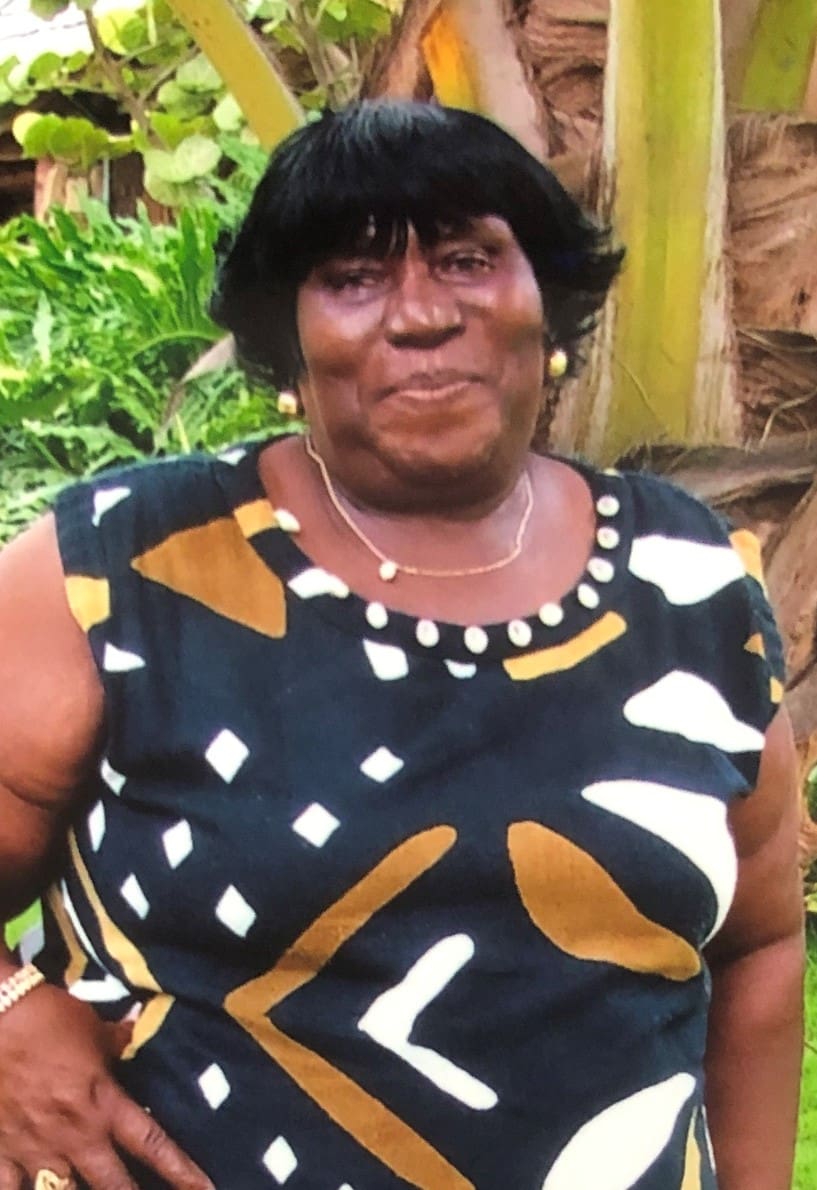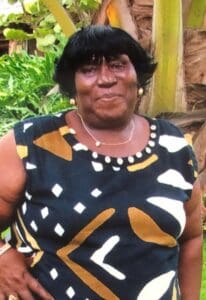 Lydia Geraldine Bussue died on Jan. 5.
The first viewing will take place from 4-6 p.m., Friday, Feb. 10, at Turnbull's Funeral Home.
A second viewing will be held at 8 a.m. followed by a funeral service at 9 a.m., Saturday, Feb. 11, at All Saints Episcopal Church. Interment Western Cemetery No. 3.
Lydia Geraldine Bussue is survived by her children: Vernareen Isaac, Catherine, Keith "Bobby," Florence, Everette, Alford and Lydia "Arthurine" Bussue; adopted daughter, Miguelina "Kathy" Jose Germosen; grandchildren: Janice Bussue-Sprauve, Sanara Bussue-Ugboh, Nigel, Phillipa, Jermaine, Latoya "Smallie," Lannie Jr., Lannisha, Jahlani, Tahlani, Ahlani, Jalen, Keith "Champy," Kishone, Kyle, Kismahiry, Marvin, Eugene, Cashkim, Khadijah and Jenovet Bussue, Vawleena, Alexander "Akua" and Rawlinson "Jamal" Isaac, Jahlia Daly, Char'Dornne Baker, Marva Weeks, Akil Benjamin, Valentino Fleming and Sylvire "Chippy" Dennis; great-grandchildren: Taj Thompson, Nichelle Farrell, Whanique Bussue-Rawlins, Rachel Sprauve, Lae'la Francis, Armani Williams, Teona Bussue-Edmead, Zahvya Willett, Anaiah Isaac, Zekai, Elliana, Tyone, Eunijah, Eusani, Che'Layah and Kodi Bussue, Joniyah, Kivaleon and Khiron Clarke, Vianyah Benjamin, Vakwasi, Vaquan, Valeesha and Vashawn Fleming, Clinton Baker III, Finleigh Barnes, Chase Weeks, Jonathan and Julian Dennis and Lorenzo Harper; and great-great-grandchild, De'Arie Barzey.
She is also survived by brothers: Lionel Ottley and Mohammad "Bobo" Abbas; sisters-in-law: Bernadette Ottley, Fatima Abbas, Phyllis James, Genoive Daniel, Wyomie Johnson and Rosemary Saunders; brothers-in-law: Ira Gumbs and William Mardenborough; daughters-in-law: Allison, Jennifer and Beverly Bussue; and son-in-law, Rawl lsaac.
Other survivors include grandsons-in-law: Patrick Sprauve, Frank Ugboh, Jay Weeks and Clinton Baker Jr.; granddaughters-in-law: Talisha Bussue, Jasmine Benjamin and Marju Isaac; nieces: Valerie Ottley, Hasfa Abbas, Elizabeth "Lizzy" Greene, Dawn Foster, Shelly Liburd, Hilma Mardenborough, Xiomara Joseph, Cheryl "Peggy" Peets Nicholls, Mavis Ottley, Shemeeca Ottley Kelso Nephews: Sherwin Peets, Sil Peets, Damion Ottley, Jerome, Alfred and Lester Mardenborough, Mohammad Amin Oujama, Abdullah Ali Aljazania and Alexis Kelly; great nephew, Sheldon Ottley; and godchild, Marlon Wilkins.
She is also mourned by special friends: Carmen Powell, Ursula Morgan, Beverly Jennings, Hildred Rawlins, Jose and Joyce Kean, Arlene Toussaint, Mavis Emmanuel, Mavis Todman, Dorine Petty, Lilian Slack, Eulyn Davis and family, Arlene Stevens, Cornelia Adams, Diann Smith, Chester Hodge, Barbara Leonard, Gertrude Isaac, Audrey Callwood, Vonetta Callwood, Joan Honore, Pastor Faye Silvera and COTM Church family, Morris Bertram, James "Congo" James, Ms. Percell, Henry Paul "Whitey," and Helena, Bailey, Sammy, Samuel "Sammy" Mills, Elodia Weekly and  Tryphena Lewis; family/ relatives: descendants of Edna "Auntie" Carty, descendants of Eileen Walwyn, Bernice Hodge and family, Vivian Matthew and family, Royston Dupont and family, the Hazell family, the Philpott family, descendants of Norman Levine, Sylvia Fagg and family, Karleen Harris-Jeffers and family; as well as other family and friends too numerous to mention.
Professional funeral service and booklet design are entrusted to Turnbull's Funeral Home and Cremation Service.