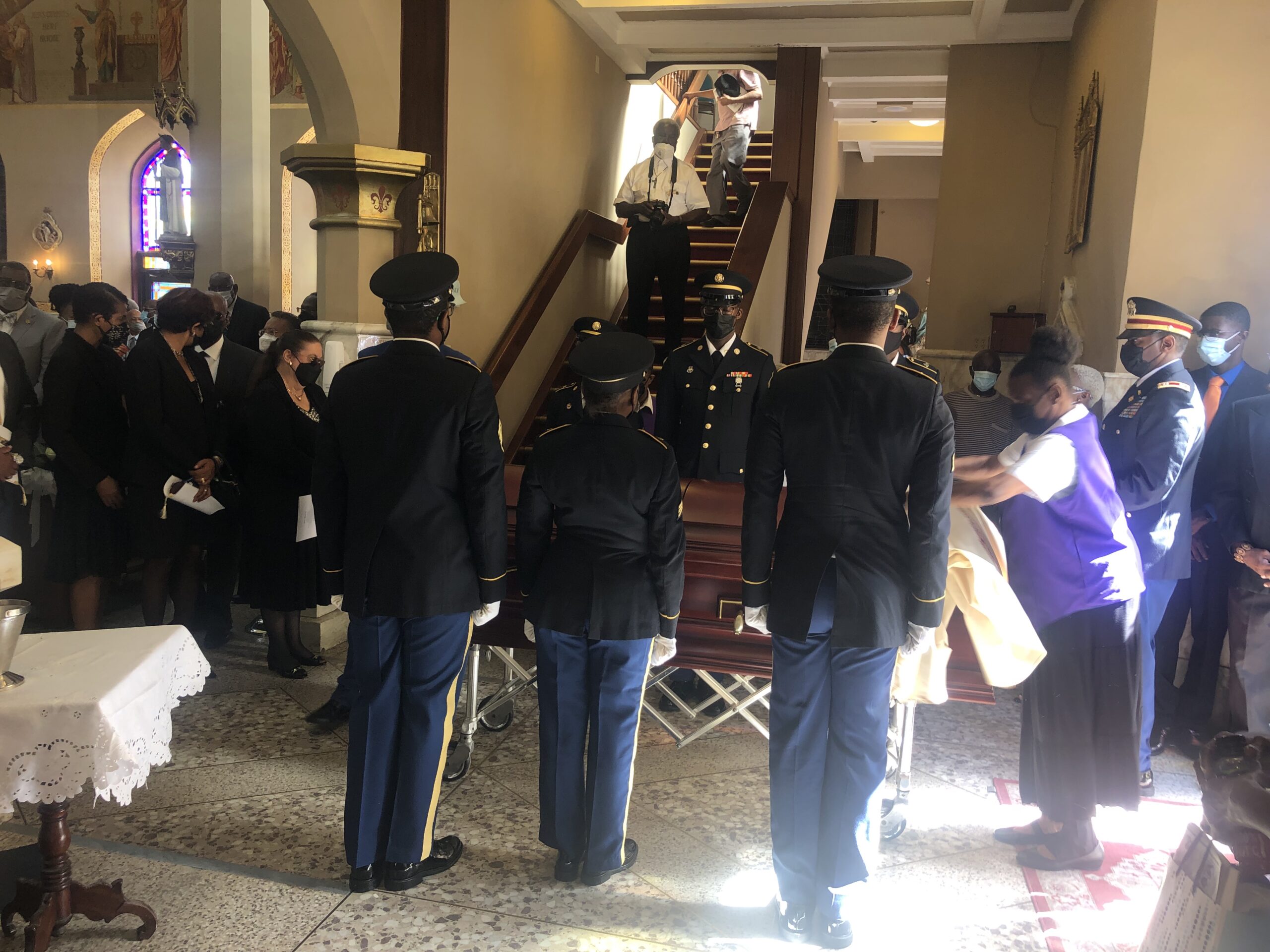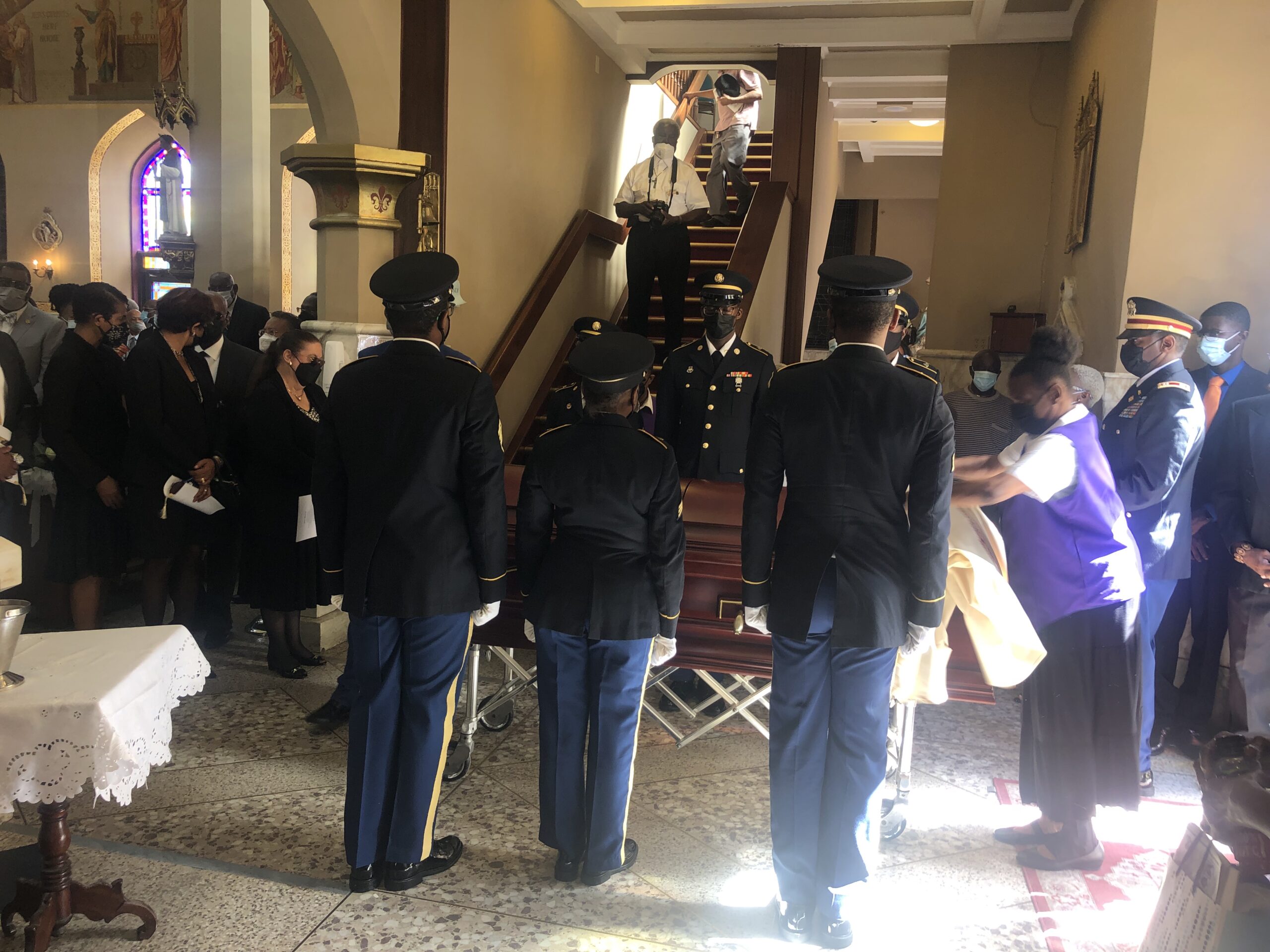 Thursday marked the final farewell for Roy Lester Schneider, the fifth elected governor of the U.S. Virgin Islands. Schneider died Dec. 18 after a lengthy illness at the age of 83.
Unlike the public observances that were seen after the death of former Gov. Charles Turnbull in August, Schneider's funeral at Sts. Peter and Paul Cathedral on St. Thomas was the only event after his passing. At his living request, there was no viewing of Schneider's remains. He did not lie in state.
But well-wishers filled the seats of the cathedral to join former First Lady Barbara Schneider and other family members and friends. Acting Gov. Tregenza Roach and Senate President Novelle Francis led the current and former public servants attending the Thursday service.
The service lasted roughly an hour. Catholic priests in white robes led the procession to the altar, followed by a honor guard from the V.I. National Guard, carrying the casket. They were led in the procession by Adjutant Gen. Kodjo Knox-Limbacker.
Father Anthony Abraham led the gathering through hymns and scripture readings.
And unlike the lavish tributes delivered by political leaders in August at Turnbull's funeral, there was one heartfelt remembrance offered Thursday by a loving daughter.
The mood was quietly attentive as former English professor Suzanne Schneider read the eulogy. She told the story of her father's life from his boyhood in Savan to his military service; his years as an impoverished medical student that eventually led to a teaching position at Howard Medical School in Washington, D.C.
Tales of his years as a practicing physician and surgeon and his return to the Virgin Islands followed, along with an intimate portrait of Roy Schneider as a father. Daughter Suzanne said the time it took to deliver those memories seemed too short to do justice to her father's lifetime.
She also spoke about his last years and the illness that led to his end. In the end, his daughter said, her father came to terms with death, and died serenely.
Before the eulogy ended, Suzanne appealed to administrators at St. Thomas' only public hospital. She called on them to make the kind of improvements to make the Roy L. Schneider Hospital a place her dad would be proud of.
Numerous photos and letters of condolences appeared in the commemorative booklet handed to those who came. Inside, there was also a quote from the former governor that first appeared in a 2003 local publication, Flair Magazine.
Schneider was asked: How do you want to be remembered by the people of the Virgin Islands? "As a physician who truly cared for people. As a guy who would go the extra mile to do whatever is necessary. God has been good to me and I care and share my fortune. That's how I want to be remembered," Schneider said.