St. Croix is officially a National Heritage Area after President Joe Biden signed legislation authored by V.I. Delegate to Congress Stacey Plaskett into law on Thursday.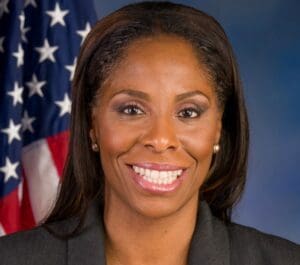 Plaskett lauded the achievement in a statement Friday, giving thanks to her predecessor, Donna M. Christensen, who started the process with the passage of legislation in 2005 to authorize a feasibility study for the NHA designation on St. Croix.
Plaskett reintroduced the bill in 2021, saying it was a way to leverage the island's natural and historic resources for increased, relevant, and culturally appropriate economic development.
The designation will make the island eligible for $1 million in federal grants each year for 10 years.
"Before signing this legislation there were only 21 areas in the United States designated as National Heritage Areas. This is a tremendous boon for our beautiful, culturally rich home and an honor to our ancestors," Plaskett said Friday.
The Virgin Islands State Historic Preservation Office will be the local coordinating entity and will oversee and develop programs and projects that recognize, protect, and enhance important resource values in the Heritage Area, she said.
"The National Heritage Area designation provides funding to develop recreational and educational opportunities to inform and engage our youth on the heritage of St. Croix," said Plaskett, a member of the House Ways and Means, Budget and Agriculture committees.
The delegate's measure previously passed the House as part of broader public lands legislation. Plaskett then gained the support and engagement of Sen. Angus King, who introduced S. 4222, the Senate companion bill of her legislation, H.R.1424, and held a hearing on Sept.  21. The Senate bill was eventually passed by both houses of Congress in December.
National Heritage Areas consist mainly of private properties that reflect the culture and history of the people for which they are established, according to the Alliance of National Heritage Areas. To manage these areas, partnerships are formed between federal and local governments, as well as various nonprofit organizations, it says.
St. Croix has nearly 50 designated National Register of Historic Places and many more sites with potential, Plaskett's office said when the legislation was taken up by the Senate subcommittee in September. The distinctive natural, cultural, historic, and scenic resources are "building blocks" that contribute to the overall heritage of the nation, they said.
Unlike a historic preservation area where landowners must apply for permission to alter buildings or develop land, however, the National Heritage Area law specifically outlines it won't change property owners' rights or local authorities' abilities to manage public lands.
Christensen held a series of town halls to promote and explain the plan in 2008. She said the demarcation would expose the world to St. Croix. Likewise, she said it was important for Virgin Islanders to be involved in the plan.
"This is the opportunity to participate ourselves. We want to make sure we don't exclude anyone — we are reaching out to everyone," Christensen said at the time.