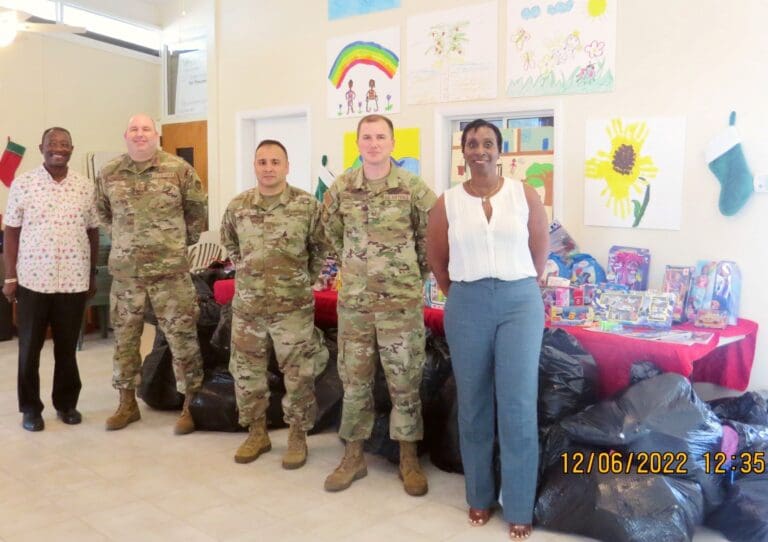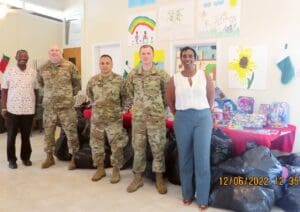 Queen Louise Home was blessed with a highly anticipated visit from the Hurricane Hunters (403 Maintenance Group) on Tuesday, Dec. 6.
Queen Louise Home has received support and resources from this wonderful group for over 12 years. Mount Calvary Missionary Baptist Church in Gulfport, Miss., held a toy drive to ensure that Christmas at Queen Louise Home is nothing short of magical! Master Sergeant Alejandro Negron, Master Sergeant Jay Homerbocker and Chief Master Sergeant Jeremy Lemieux all came bearing toys that encompassed the entire back wall of the home's auditorium.
Gifts ranging from Barbie dolls, coloring books, board games, Lego toys, learning pads and more filled every bag on the floor and every square inch of the community table. With new precautions following the pandemic, visits from the 403 Maintenance Group had to be limited, but Queen Louse is grateful for their return this year and to continue this loving tradition. The staff thanks Senior Master Sergeant Crystal Jones-Watkins, Pastor Raymond Alexander, Shelia Alexander, Marlene Hayes and Alfred Watkins for hosting this toy drive and sharing all of the wonderful gifts.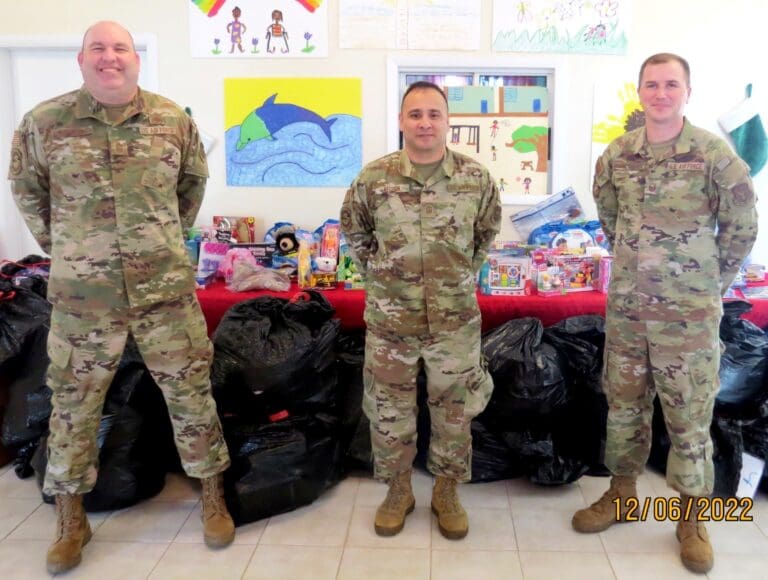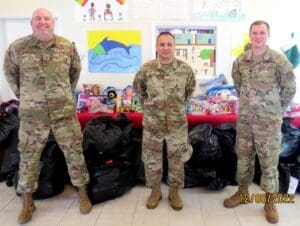 "We were extremely elated for the return of the Hurricane Hunters to the Queen Louise Home for Children. We are grateful for their continued partnership in enhancing the lives of children in our programs on St. Croix. Thank you for the toys that we will happily share not only with children in our care but also with children outside of our programs," said Junia John-Straker, CEO of Lutheran Social Services of the Virgin Islands.
Queen Louise Home for Children is a 24-hour residential foster care for children in the Virgin Islands, and contributions help fund the costs of operating the program 24 hours per day, 7 days per week. Children come to Queen Louise through the V.I. Department of Human Services as a result of abuse, neglect or displacement, or for respite care when needed.
The program is a part of Lutheran Social Services of the Virgin Islands —the largest private child and family services agency in the U.S. Virgin Islands. LSSVI is a 501 (c)(3) non-profit organization and an equal opportunity employer.