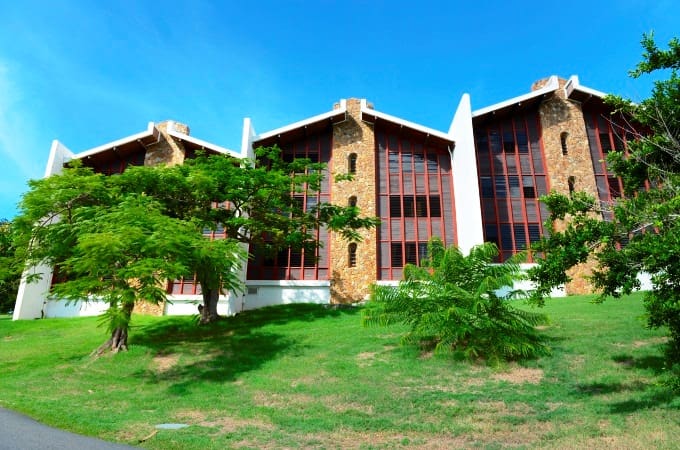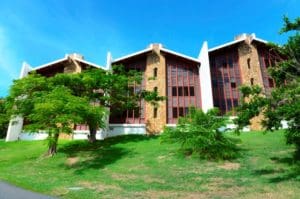 UVI Administrative Holiday Leave is Scheduled for December 14 Through January The University of the Virgin Islands has announced the following recess scheduled for the 2022 – 2023 holiday season:
Last Day of Business – Tuesday, Dec. 13, 2022
Holiday Rece
UVI Closed – Wednesday, Dec. 14 – January 2023
UVI Open – Tuesday, January 3, 2023
A happy Holiday Season to one and all!
Virgin Islands Water Resources Research Institute Call for Proposals FY 2023-2024 The Virgin Islands Water Resources Research Institute is now accepting proposals for 2023-2024. Proposals that address water resources issues in the U.S. Virgin Islands are being sought, especially those that are focused on providing water quality and quantity information, understanding water availability, addressing the influence of climate on water resources, and responding to water-related emerging needs. Projects must relate to freshwater resources or understanding how watershed processes affect immediately adjacent nearshore coastal waters.
Projects must advance water-related science, management, and/or education in the territory and be strongly linked to community needs. Those with strong training and/or outreach components are preferred, especially the training of students.
In 2023, VI-WRRI is especially interested in supporting research assistantships ($24k/yr.), tuition, and/or project funding support for UVI Masters of Marine and Environmental Science students on the types of issues and projects described above.
All faculty and staff of UVI are eligible to apply for these funds. Collaborations with other territorial and non-territorial stakeholders (non-UVI personnel) are allowed and encouraged. Those seeking UVI collaborators are encouraged to reach out directly to those individuals with respective expertise.
Proposals up to $55k will be accepted for 2023-2024.
This grant does not allow IDC on the federal portion, so project budgets may go further than expected. Proposals are due at 4:30 p.m. (AST), Tuesday, Feb. 21, 2023.
For more information, email Kristin Wilson Grimes, Ph.D., at kristin.wilson@uvi.edu for detailed application instructions and materials.
2023 Afternoon on the Green Theme Sought from the Community In keeping with tradition, the Afternoon on the Green planning committee is seeking theme ideas from the community for the much-anticipated 2023 event. To enter the contest, ideas must be submitted by Christmas Eve and the winner will be announced in the New Year. The winner will receive bragging rights along with UVI-branded gifts.
The 2023 Afternoon on the Green is scheduled on Sunday, March 19, at the Orville E. Kean Campus on St. Thomas. With a packed schedule of musical entertainment, cultural activities and family fun, the event promises to have something for everyone in addition to a feast of local delicacies.
Save the date and support UVI's annual "friend-raiser" which provides scholarship funds for UVI students.
To submit your theme idea, email pr@uvi.edu with "AOG Theme" in the subject line. Visit http://aog.uvi.edu for more event details.