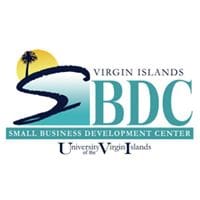 On Tuesday, Dec. 6, Merchants Commercial Bank, in collaboration with the V.I. Small Business Development Center, will host an informational workshop on the Employee Retention Tax Credit (ERTC) program. The workshop will feature presentations by The Strategy Group and OBI CAI Management Consulting Solutions focused on providing businesses with the tools to process a claim under the Employee Retention Tax Credit program.
The Employee Retention Tax Credit program is a refundable credit that businesses throughout the territory can claim on qualified wages, including certain health insurance costs, that were paid to employees after March 12, 2020, through the end of the program – regardless of whether the business participated in the SBA Paycheck Protection Program (PPP).
"The ERTC informational workshop exemplifies Merchants Commercial Bank's (MCB) continued commitment to assisting businesses and has invited two preeminent professional service entities (The Strategy Group and OBICAI Management Consulting Solutions) to provide the most up-to-date information for businesses in successfully claiming the ERTC," said Valdamier Collens, president of MCB.
"We at The Strategy Group are excited to share more about the ERTC program with our Virgin Islands community, and our local tax team is fully prepared to help business owners process any claims," said Director of Tax and Accounting Rodd Goldman.
"Unfortunately, many businesses are either unaware they qualify for this credit or, based on outdated legislation, have been incorrectly informed they do not qualify. We've been able to help rectify this misinformation and help dozens of businesses get the support they need to keep their doors open in this difficult climate," said James Khan of OBI CAI.
The informational session will take place at 7 p.m., Tuesday, Dec. 6, at the V.I. Small Business Development Center at the 13D Innovation Center located at 8666 Lindbergh Bay. Businesses that are unable to attend in person can also access the informational session via Zoom at https://uvi-edu.zoom.us/j/92858027327.
To find out more, contact DeAnne Day at 779-2265 ext. 247 or by email at