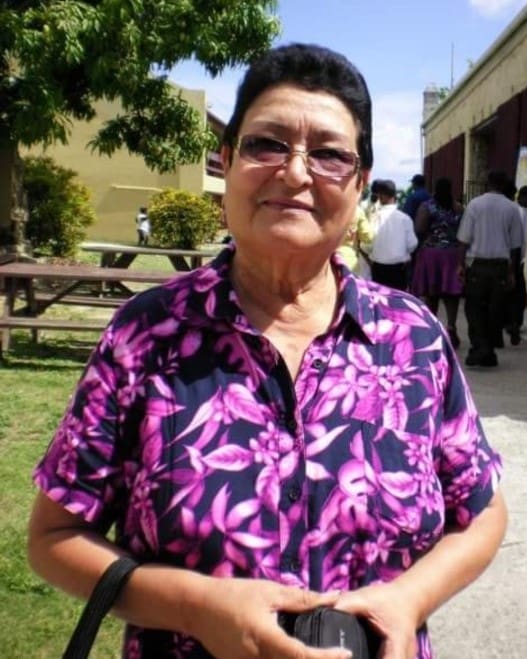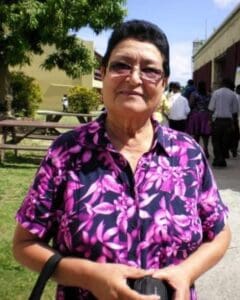 Lourdes Teresa Baez Rios, also known as "Pucha," of Estate Sion Farm died on Sept. 27. She was 87 years old.
She was preceded in death by her parents: Eladio and Gabina Baez; brothers: Giberto Baez and Jose Baez; great-niece, Viola Simmiolkjier; and son-in-law, Luis Marrero.
She is survived by her daughters: Maria Acevedo Quinones and Sandra Marrero; grandchildren: Valeria, Delores, Aida, Edna, Enrique, Ricardo and Charles Velasquez; step-grandchildren: Jesus, Aisha, Zarai and Jeaiza Quinones; and great-grandchildren: Sheniqua Simon, Matthew and Dajah, Denis, Kaleema Allen, Je'la, Tony and Neno Quinones, Jailene Ramirez, Chayanna Nesbitt, Jaiden, Yesenia, Enrique III, Trinity, Anjelica, Sumaya, Malik, Viquanie, Arminthia and Ricky Velasquez.
She is also survived by her brother, Eladio Baez Jr.; sisters: Aida L. Baez, Maria I. Baez and Estelle Baez; nieces: Vanessa Baez, Marysela Gonzalez, Maria Towers and Omayra Baez; nephews: Justino Aviles, Gaddy Aviles, Ronnie Baez, Richie Baez, Marco Gonzalez and Julio Gonzalez; and great niece, Tamara Newton,
Other survivors include great nephews: Jeremy "Tupi" Newton, Jeronimo "Roach" Newton, Eddie Benitez, Alfred "Ali" Andrews, Shawn Towers and Michael Towers; son-in-law, Jesus Quinones; sister-in-law, Puchita Baez; special friends: Victoria Cassanova, Benjie, Tony Acevedo, Vida Lawrence, Milagros Rivera, Medina, and Fela Soto; as well as other relatives and friends too numerous to mention.
Special thanks to the Continuum Care staff and the Gov. Juan F. Luis Hospital family.
A public viewing will be held from 3-5 p.m., Friday, Oct. 7, at James Memorial Funeral Home Chapel.
A second viewing will take place at 9 a.m. followed by a funeral service at 10 a.m., Saturday, Oct. 8, at HUEC Zion (Estate Castle Coakley). Interment will be at Kingshill Cemetery.