Rough seas, hot sun, and the North Shore breeze did not deter 14 brave individual athletes and four relay teams from participating in the 18th Annual Wall-2-Wall Sprint Triathlon and Try-a-Tri on Sunday, Sept. 25 on St. Croix.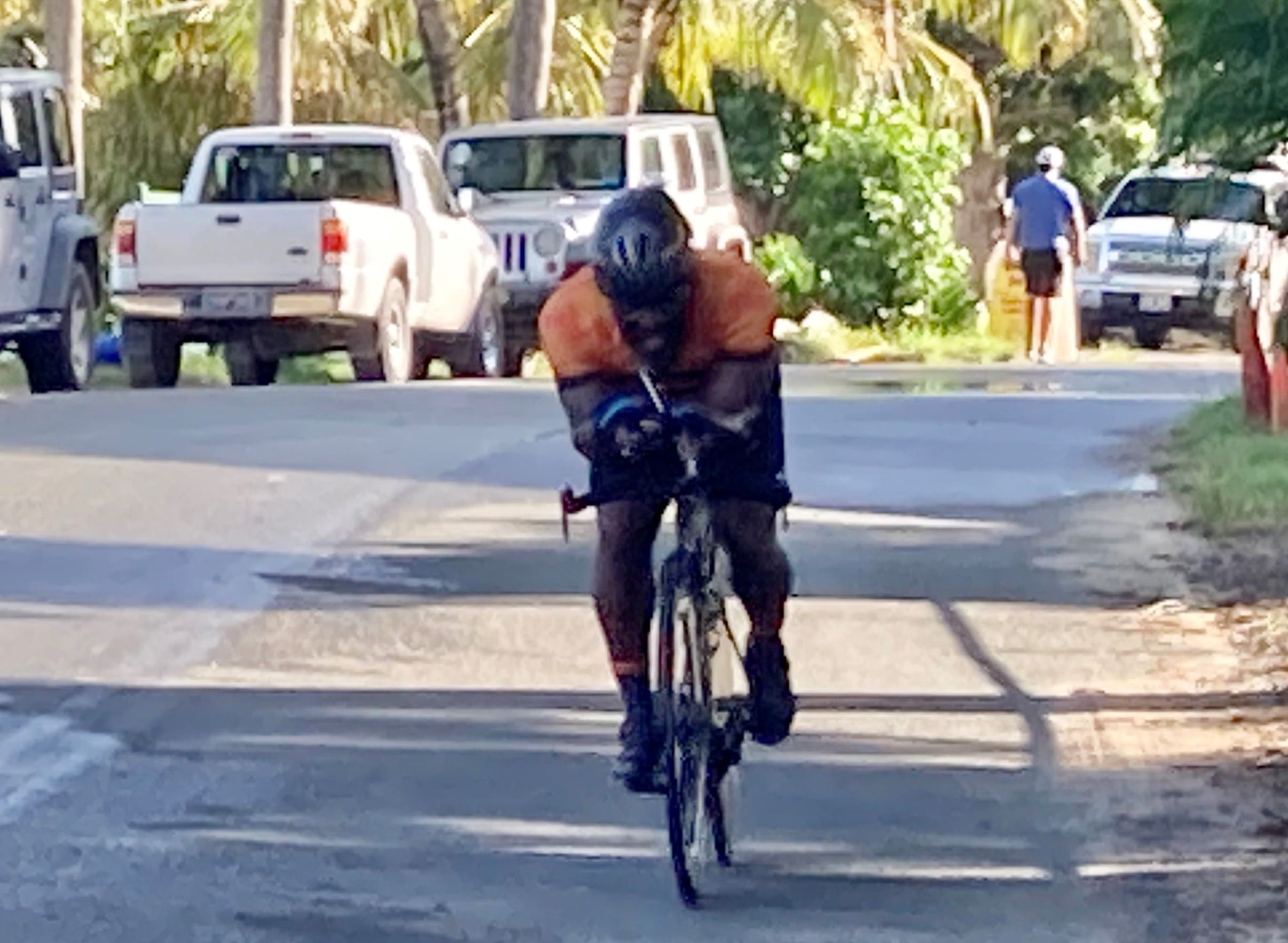 The Virgin Islands Triathlon Federation held its first competitive event on St. Croix, beginning at Cane Bay Beach. The course took athletes along North Shore Road as this race included swimming, biking and running.
Eighteen athletes jumped into the water for the first leg of the competition. Kaeden Gleason was the first to emerge from the sea, covering 800 meters in a time of 11:45, giving his relay team a strong start. However, that lead was short-lived as his team ended up fourth in the relay division. Megan Lambert and her teammate Jerry Remie won the relay competition in a time of 1:20.05. Lambert covered two of the three legs (swim/run) while Remie biked.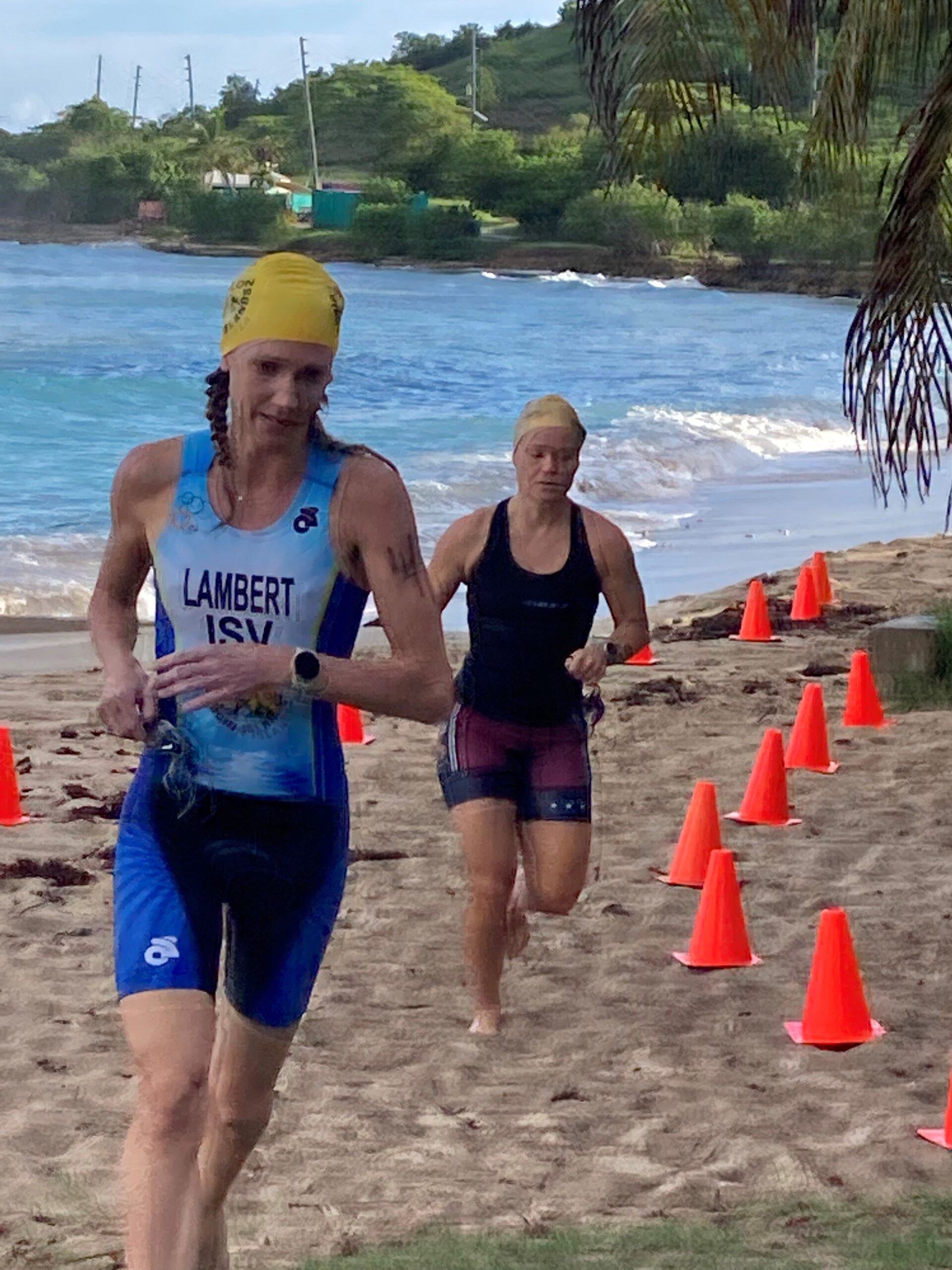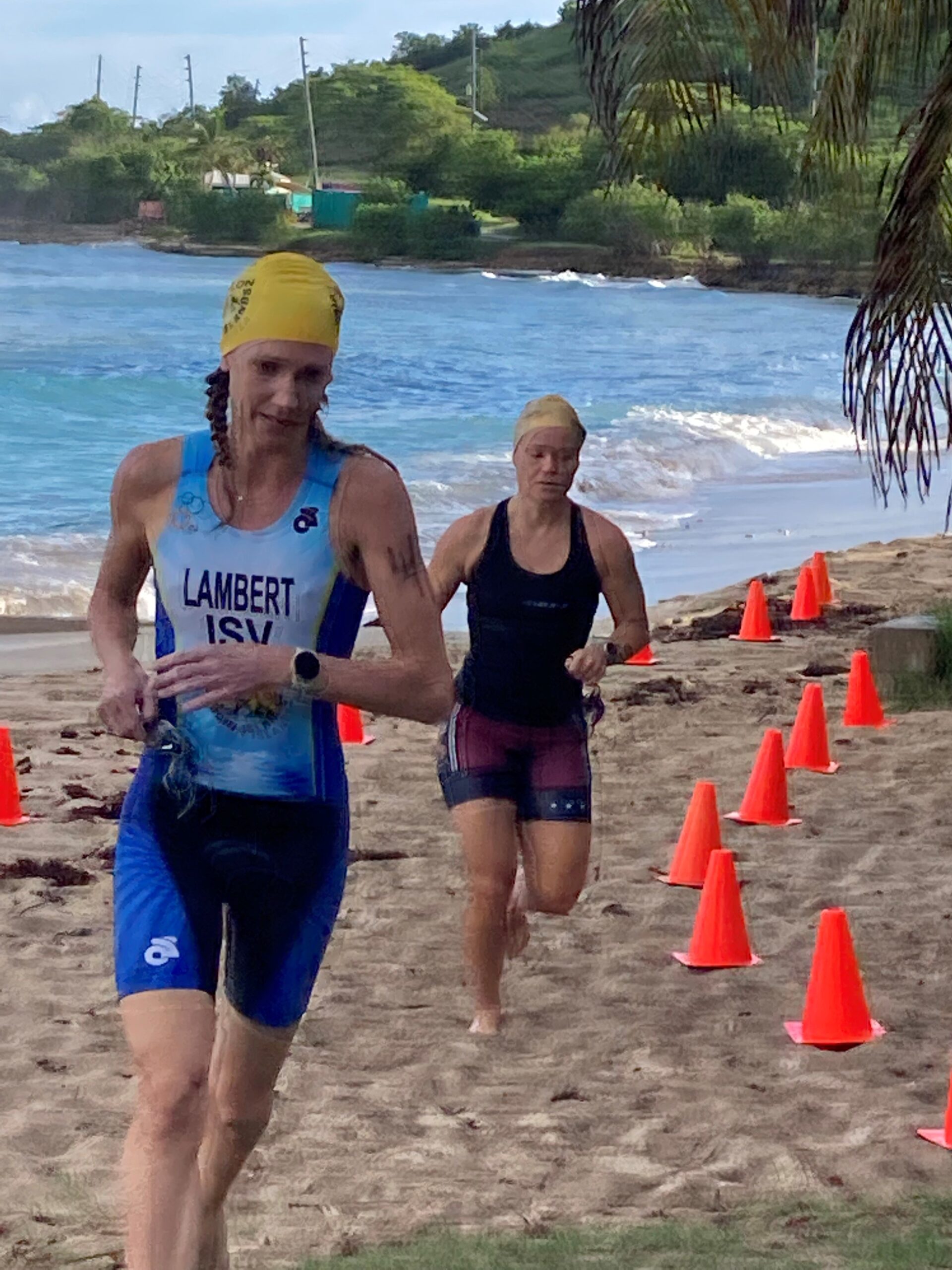 The first individual athlete to come out of the water was Bob Halk in a time of 14:15. Despite the fast start, he labored in the bike and running legs, causing the exceptional swimmer to just miss the podium with a fourth-place finish in the men's division.
Bridge Klein was the first woman out of the sea with a time of 16:28, and she also recorded the fastest split in the running leg with a time of 21:41. However, her time on the bike wasn't as strong, causing her to also miss the podium with a fourth-place finish in the women's bracket.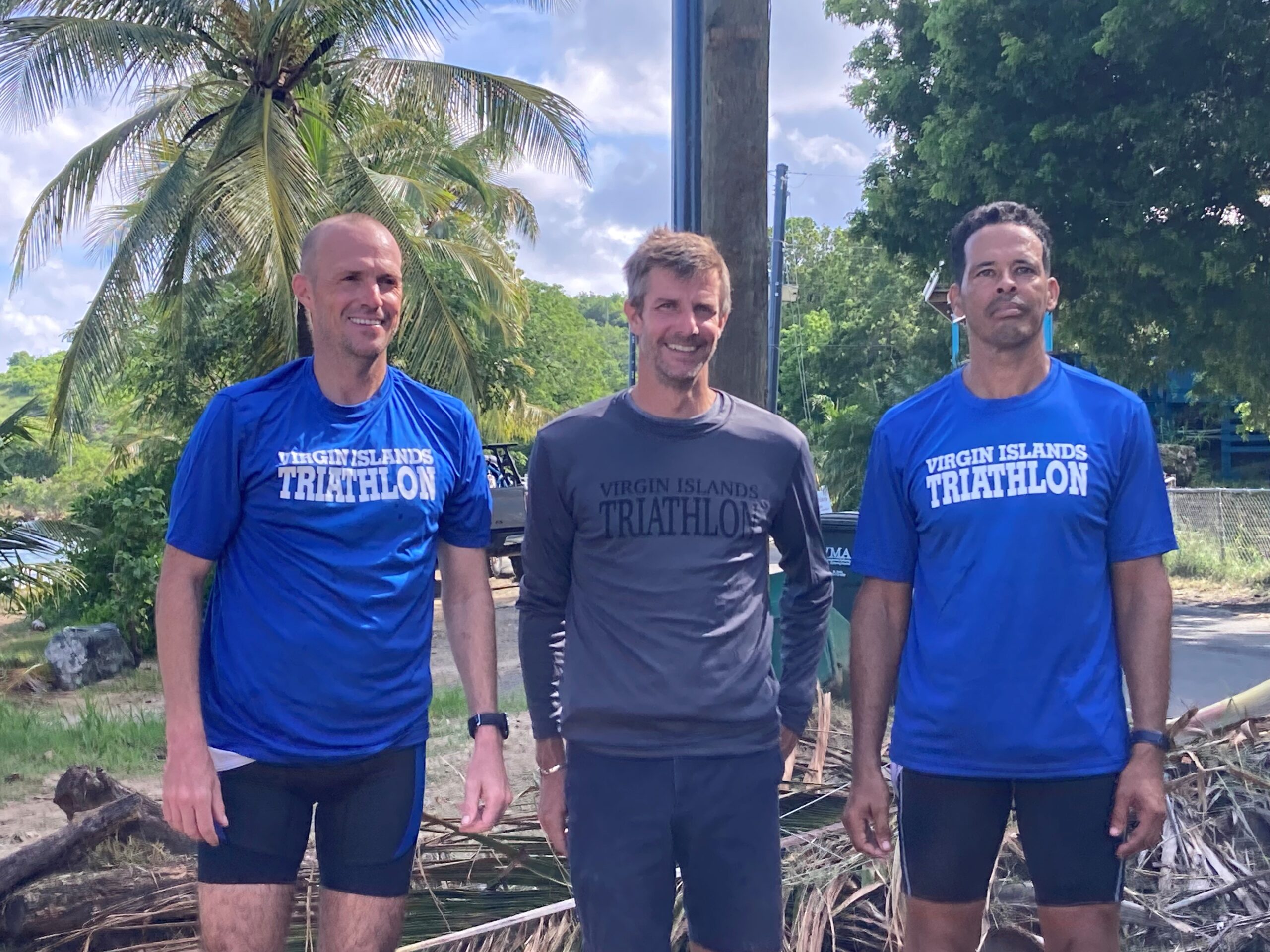 Stephen Swanton won the individual men's division in a time of 1:16.24. Swanton used a strong bike split to help him hold off second-place finisher Alex Betancourt (1:20.19). Billy Bohlke finished in third place with a time of 1:27.43.
Esther Ellis was the top female individual athlete, finishing in an impressive 1:26.45. She did not record the fastest split in any of the three disciplines but did just enough to hold off Robin Seila, 1:27.33, the second-place finisher. Kat Brownsdon rounded out the top three winners with a time of 1:28.15.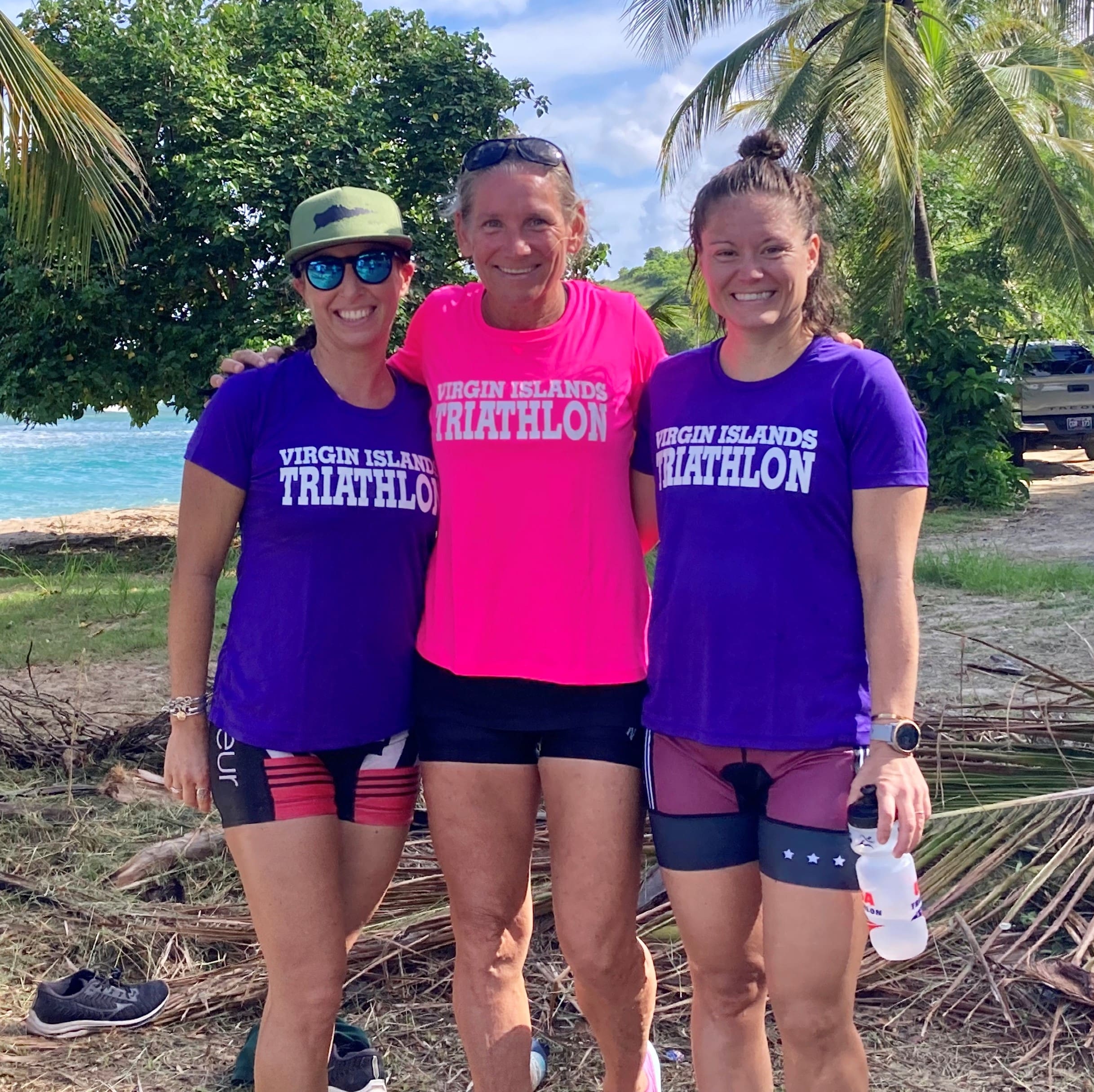 Try-A-Tri had two participants. Fred Flint and Kathy McNelly finished their modified course in a time of 1:22.57. They completed the 400-meter swim, 6.5-mile bike course, and 1.5-meter run together.
The VITF next scheduled event will be the VI Duathlon on Oct. 23.