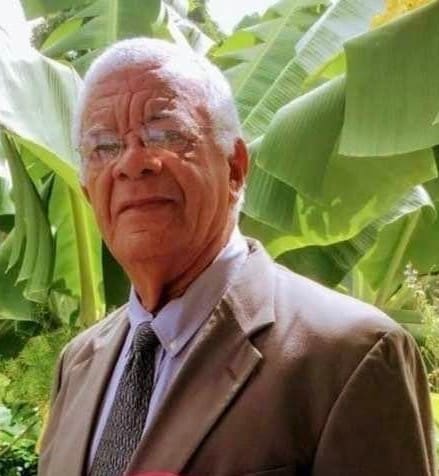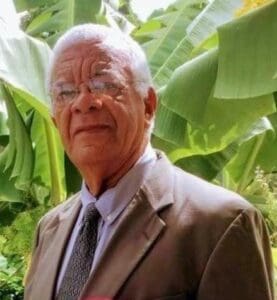 Rafael Padilla, also known as "Pastor Rafael Padilla," of Estate Rattan died on Sunday, July 17. He was 83 years old.
He is survived by his wife, Lydia Esthele Padilla; daughters: Lorraine Padilla, Jackline Padilla and Xochitt Omara Antar; sons: Rafael Padilla Jr., Porfirio Garcia Jr., Alberto Jose Garcia and Vernon Vegas; grandchildren: Jeremiah Padilla, Eric Ortiz, Jr., Jaselle Ortiz, Gianna Garcia, Destini Skidmore, Meloni Skidmore, Dominic Skidmore, Elijah Skidmore, Jonathan Vegas, Elijah Vegas, Solomon O. Antar, Isaac J. Antar, Jonathan Garcia, Jacob Garcia and Isaiah Garcia; and sister, Ana Georgina Padilla-Frias.
Other survivors include nieces: Magnolia Herrera Padilla and Laura Herrera Padilla; daughters-in-law: Jessica Esther Padilla, Nichole Lynn Garcia, Erika Garcia and Jamalia Vegas; brothers-in-law: Jose Rivera, Tito Rivera, Junior Rivera, Angel Rivera and Luis Rivera; sisters-in-law: Zory Rivera, Ana Rivera, Marisol Santiago, Grissel Rivera and Carmensita Rivera, Carmen Agueda and Maria Cabret; special friends: Diego Conde, Reberto Betancourt, Felo Garcia, George Challenger and Rev. Vector Belardo; as well as other relatives and friends too numerous to mention.
There will be a viewing held at 9 a.m. followed by a funeral service at 10 a.m., Wednesday, July 27, at Iglesia de Dios "Sol de Justicia" at 149 Estate Carlton, Frederiksted. Interment will be at Kingshill Cemetery.