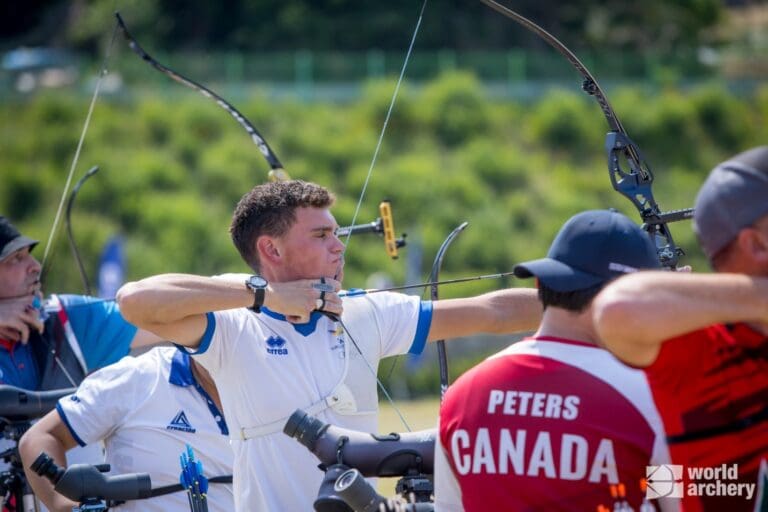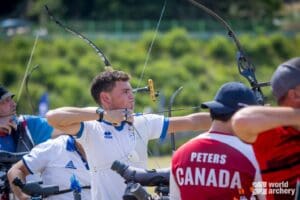 After winning a silver medal at the Kahraman Bagatir Spring Arrows Archery Tournament in Antalya, Turkey; finishing fourth in the European Grand Prix in Polvdiv, Bulgaria; and beating Jack Williams, the 2021 World Cup Finals Champion, in Stage I of the World Cup, Nicholas D'Amour competed in the World Cup Stage 2 in Gwangju, South Korea.  Fifteen of the top 20 ranked archers in the world competed in Gwangju this week. D'Amour is presently ranked number 10 in the world.
He finished 34 in a field of 77 archers in the male recurve division during the qualification round.  Faced with high winds, he shot a 651. As in Stage 1, D'Amour faced a draw that would pit him against the current World Cup number 3, Woojin Kim from Korea, on home soil in the second round.  But first he had to get through Mexico's 31 seed, Angel Alvarado, who also shot a 651 in the qualification round.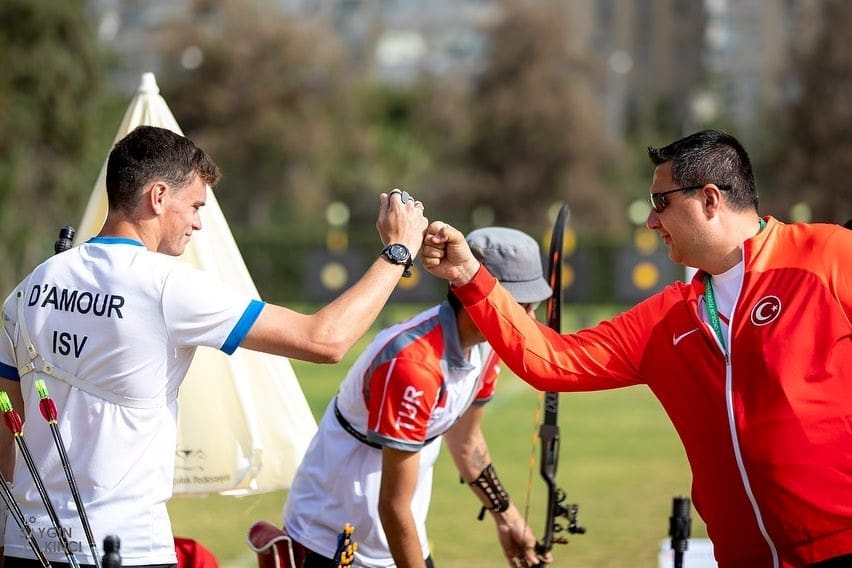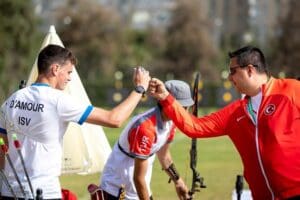 In the first round against Alvarado, D'Amour was down 2-0, but he won the next three sets against the Mexican, winning the match 6-2 in convincing fashion.  After this victory, he faced Kim, who was second in the ranking round and is the number 3 ranked archer in the world.  Kim was the gold medalist at the 2021 World Championships in Yankton, SD, and the 5th place finisher at the 2021 Tokyo Olympics.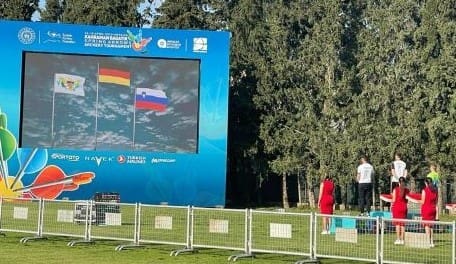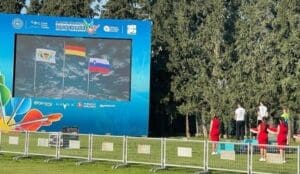 Again, D'Amour was down 2-0, but in the second end, he shot a perfect 30 to tie the match up 2-2.  Kim won the third end, and the two archers tied the fourth end.  Now down 5-3, D'Amour was faced with a must win 5th and final set.  Taking Kim to a five-set match, he lost 7-3.
D'Amour will next be traveling to Paris, France for Stage 3 of the World Cup (June 20-26).  He will go to Paris., having beaten the 2021Olympic Champion Mete Gazoz, the 2021 World Cup Finals Champions Jack Williams and losing close matches to the world number 1 Brady Ellison and 3rd ranked Woojin Kim. It has been a great year so far, but there is more to come. Stage 4 of the World Cup will be in Medellin, Columbia (July 18-24).