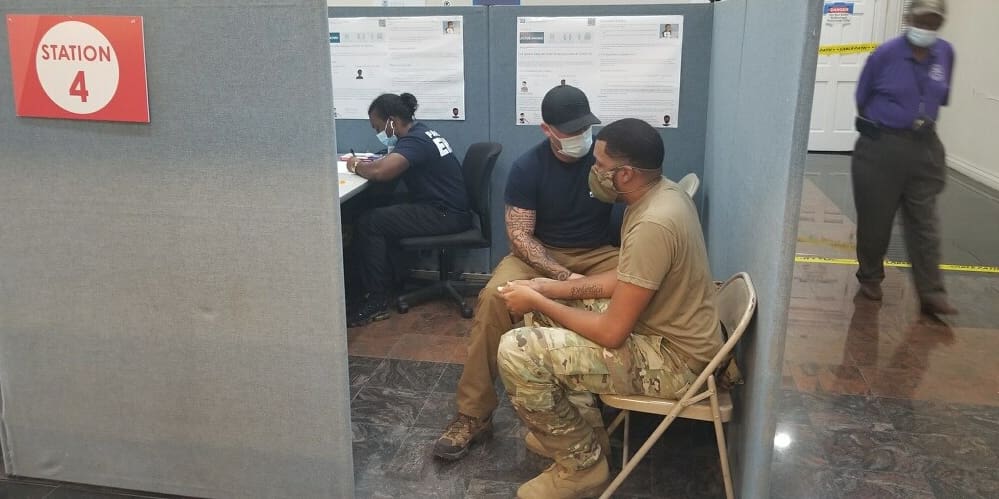 Previously unvaccinated members of the V.I. National Guard have received their first dose of the COVID-19 vaccine at U.S. Virgin Islands Community Vaccination Centers last week, a dose mandated by the Department of Defense, the Guard announced in a news release issued Monday.
The vaccinations were carried out with the assistance of and coordination from the V.I. Department of Health, the Guard news release said. The VING release made note of the rise of the Delta variant and the speed at which it can be transmitted among individuals, which increases the risk to the personnel and the Department of Defense's mission and putting a strain on local hospitals.
"As guardians, we pride ourselves on being a ready, relevant, and responsive force," said Maj. Gen. Kodjo Knox-Limbacker, the adjutant general of the Virgin Islands National Guard. "It is essential that we, as defenders of our community, take all available steps to protect ourselves and avoid spreading COVID-19 to our loved ones, co-workers, and members of the public. The CDC and VIDOH have found that the best way to do so is to get vaccinated."
On August 24, 2021, Secretary of Defense Lloyd J. Austin III mandated vaccination for all armed forces members, including the National Guard. Vaccination must be fully approved against COVID-19 by the Food and Drug Administration, following FDA-approved labeling and guidance.