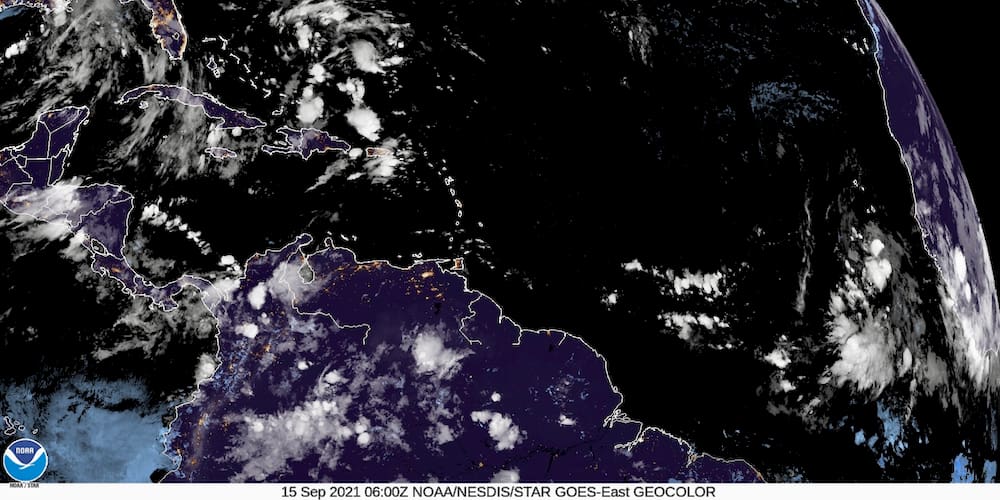 Showers and thunderstorms associated with a low-pressure area a few hundred miles south of the Cabo Verde Islands continued to show signs of organization Tuesday and are given a high chance of tropical formation through the next week by the National Hurricane Center.
Environmental conditions are expected to remain conducive for development, and a tropical depression is likely to form during the next couple of days according to the NHC's 2 a.m. Wednesday update, while the system moves generally westward at about 15 mph across the eastern tropical Atlantic Ocean.
The NHC's forecasters gave the system an 80 percent chance of formation through Thursday night and a 90 percent chance of development in the next five days.
Meanwhile, a tropical wave is expected to emerge off the west coast of Africa toward the end of the week. Thereafter, environmental conditions are forecast to be conducive for development while the system moves generally west-northwestward to northwestward over the far eastern Atlantic.