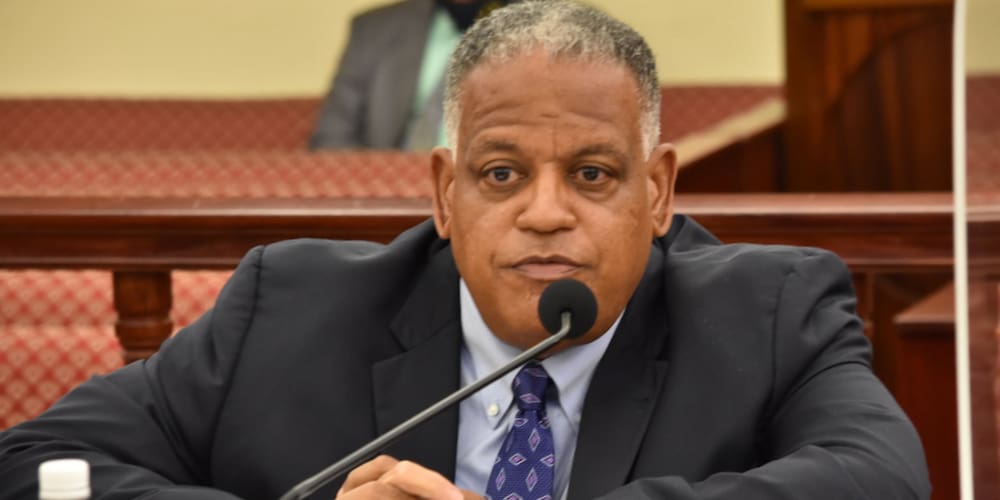 Tourism Commissioner Joseph Boschulte on Wednesday defended hiring outside of the territory for the department's five sales and marketing representative positions.
The five positions equate to less than $500,000 of the nearly $26 million proposed fiscal year 2022 budget, but drilling down on hiring outside of the territory has become a theme for the Legislature during this year's budget hearings.
During Wednesday's hearing of the Senate Finance Committee, Sen. Kurt Vialet asked the department representatives how they know there is any return on their investment, and if a sizable number of tourists came from the three states the employees lived in.
Despite committee criticism, Boschulte said there was "a method to the madness" and the employees – two based in California, one in New York, along with two others in Georgia – are essential to the department's marketing strategy and aid in airlift.
"We have three direct flights from Atlanta a day, four on Saturdays, to St. Thomas. We have one a day to St. Croix. So, when we fight the fight with the airlines against our competition, part of the fight is, 'What are you going to do to help us fill the seats?' And when we tell them that we have active bodies out there every day putting bodies in those seats, then the conversation with the airlines is different."
Over fiscal year 2020, Boschulte said seating capacity into St. Thomas was up 60 percent in the winter and 70 percent in the summer, while St. Croix seat capacity increased by 40 percent in the winter and 10 percent in the summer.
The department also renewed, increased service, or formed new contracts with several airlines coming into St. Thomas, Boschulte said, listing American Airlines, Delta Air Lines, Frontier Airlines, Spirit Airlines, JetBlue Airways and Sun Country Airlines. He added St. Croix experienced increased service from both American and Delta.
To fill the seats on these flights is part of the sales and marketing representative's job, Boschulte said, and functions all together as a "machine."
"There is a set number of calls they have to make per month. Calls to travel agents, calls to industry specialists. They go out, they help promote the territory on a regular basis when we are marketing an event," Boschulte said. "When you look around and these flights are full, they are not full because everybody says, 'Hey I want to go to St. Thomas or St. Croix.' They are full because we are actively promoting the destination so people can make that decision to say, 'I'm going to buy that ticket.'"
Vialet said it was the role of the Senate, specifically that of the Finance Committee, to be able to justify exactly what the Government of the Virgin Islands is expending money on. He added that the Senate wanted to make sure all individuals hired and working on behalf of the U.S. Virgin Islands are doing what they were hired to do.
Boschulte assured committee members the employees were doing their jobs well, so well that he said other Caribbean destinations have inquired about the department's success as a whole.
"We have destinations right now trying to figure out how the USVI can have so much traffic and so much airlift in the middle of a pandemic and still keep our numbers (COVID-19 cases) low," Boschulte said. "It's a testament to all of us and our strategies. It didn't just happen."
Sens. Marvin Blyden, Samuel Carrion, Dwayne DeGraff, Donna Frett-Gregory, Janelle Sarauw and Kurt Vialet were present for the hearing. Sen. Javan James Sr. was absent. Additional non-committee members were also present for the hearing.