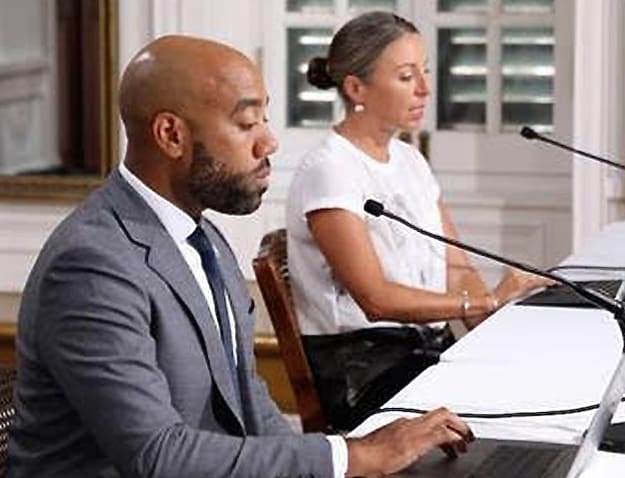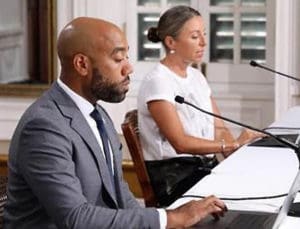 The number of COVID-19 cases among unvaccinated individuals on St. Thomas continues to climb, with the Department of Health recording 101 new positives between May 21 and 27.
The total new positives for the week, with an additional 14 on St. Croix and six on St. John, is 101, with an overall 127 active cases being tracked, bringing the weekly positivity rate up slightly to 3.8 percent. At Tuesday's weekly news briefing, Territorial Epidemiologist Dr. Esther Ellis said a majority of the cases are among students or minors, food service workers, government workers or health and social assistance workers, along with 18- to 49-year-olds.
"Many of the new positive cases are related to parties and other gatherings that are occurring outside of the governor's executive order," Ellis said, reminding the community that approval from the department's Division of Environmental Health is required for any function.
Organizers who want to hold special events must submit a request form 14 days in advance to inspections.deh@doh.vi.gov. The form is available through email and can be found at either Health's offices on St. Thomas or St. Croix or online the department's website.
While the Gov. Juan F. Luis Hospital on St. Croix is reporting no COVID related cases this week, there are four patients being treated at the Schneider Regional Medical Center on St. Thomas. Ellis also announced the territory's 28th COVID-related death, this time an 85-year-old woman on St. Thomas.
"We want to keep people out of our hospitals and bring our COVID-19 numbers down to zero," Ellis said Tuesday, adding that the recent surge is preventable if residents get the COVID-19 vaccine, which is available to the general public, ages 12 and older. Appointments for the vaccine can be scheduled by calling the V.I. Territorial Emergency Management Agency's hotline at 340-777-8227 or visiting the department's vaccine website.
So far, 40,694 first doses have been administered territorywide, accounting for 51.3 percent of the eligible population, along with 32,522 second doses, meaning that 41 percent of the population is fully vaccinated. The goal set by Gov. Albert Bryan, Jr. is to have 50,000 eligible residents fully vaccinated by July 1.
Government House Communications Director Richard Motta, Jr. added Tuesday that getting the vaccine is "not an exercise in futility" as all of the recent positives are among unvaccinated individuals.
Stimulus Checks
In other news, a COVID-related closure at the Bureau of Internal Revenue Office on St. Thomas delayed the distribution of the latest batch of stimulus payments to residents last week, Motta said. However, he said the Finance Department has reported that those 9,000 checks, totaling $17.5 million will be mailed out Thursday, June 3.
Residents who have questions about their stimulus payment or income tax return can contact the Bureau of Internal Revenue's Hotline at 340-714-9325. The agency's offices in Sunny Isles on St. Croix and in Red Hook on St. Thomas are open from 8 a.m. to 5 p.m. Monday through Friday.
Hurricane Season Opens
With the official start of the Atlantic hurricane season on Tuesday, Motta also encouraged residents to sign up for VITEMA alerts, listen for radio announcements from VITEMA Executive Director Daryl Jaschen and begin building their hurricane supply kits in case of emergency.
"I am encouraging all Virgin Islanders to have a hurricane preparedness supply kit that includes batteries, first aid supplies, non-perishable foods, water and copies of your important documentation," Motta said. "Make sure you build a kit, make a plan and sign up for our VITEMA Alerts to get the most up-to-date information. For suggestions on what you should have in your hurricane preparedness kit and helpful tips on how to make your home hurricane-ready, visit vitema.vi.gov."
Residents also can sign up for AlertsVI and access a 2021 Hurricane Tracking Map on the same website.